As 2018 kicks into full swing, many people resolve to better themselves and usually start with getting in shape, especially dropping X number of pounds. But they also need to know that losing weight and being fit are among the most commonly broken New Year's resolutions.
That doesn't mean give up before starting, but it does suggest checking out the best options, which includes the YMCA of Central Texas. The Waco Family YMCA and Doris Miller Family YMCA branches have undergone facility and equipment upgrades during the past year.
Through the month of January the YMCA of Central Texas encourages people to join through its Pay the Day Special, which offers a significantly reduced rate for the initial joining fee. The fee matches the date someone signs up, so those signing up Jan. 2 pay a $2 joining fee. If you sign up Jan. 31, the cost is $31.
The Young Men's Christian Association has served millions of adults and children. It started in London with Bible study and prayer in 1844 and spread to Boston in 1851, eventually with hotel-like rooms, auditoriums and gyms.
After President Abraham Lincoln helped recruit YMCA volunteers during the Civil War, members worked as surgeons, nurses and chaplains in the conflict, and staffer Robert J. Roberts coined the term "body building" as he added exercise classes similar to those offered today at modern Ys.
The YMCA of Central Texas was founded in Waco in 1885 as a young men's Bible study and moved into its first building at Sixth Street and Washington Avenue in 1905. From there, it relocated to 13th and Columbus in 1954 before selling its property to Columbus Avenue Baptist Church and merging with the YWCA in 1992 at the present main facility at 6800 Harvey Drive just off Sanger Avenue and State Highway 6.
Along the way, club officials purchased land for the first Doris Miller Family YMCA on Live Oak Street in 1948 for $10,000 and established it at the former Paul Quinn College at 1020 Elm St. in 2003. In 2014, the Y acquired the Early Childhood Care at 2128 Edna St. and turned it into its own YMCA Edna Learning Center.
Rodney Martin began as the president and CEO of the YMCA of Central Texas in April 2015. The Louisiana native served as district executive director of the YMCA of Greater Louisville before arriving in Waco. While in Louisville, he served on the CEO's Leadership Team and played a key role in its strategic planning process. Martin had also served as CEO of the YMCA of Central Louisville and the YMCA of Beaumont.
Looking Ahead
For Martin, it's an ongoing quest to determine what the exercise-hungry public needs and wants and find ways to make it a reality. But the focus is even larger than that.
"In September 2016, our current board chair Matt Hejduk and five fellow Strategic Excitement Committee members hired the Haralson Group to lead us through a planning process called Strategic Plan: Y-Vision 2022," Martin said. "We wanted to make the process fun while also gathering feedback from the community, so we held five town hall meetings at our branches and one at a local partner's office, got feedback from 158 community members, and analyzed the data to identify four priorities they felt the YMCA could best impact Central Texas."
Those priorities were determined to be community health, academic achievement, preparing teens for success, and improving its reach.
The first priority is geared around working with other Waco organizations to reduce the local obesity rate by expanding wellness programs. The second priority focuses on strengthening learning opportunities for academic success. The third priority will emphasize collaborating with the business sector to prepare area teens for a successful future. The fourth priority will increase opportunities to serve communities within the YMCA's service area, which reaches from Hillsboro to Temple.
Simply put, Martin explained, the four strategies will support the YMCA's mission "to put Christian principles into practice through programs that build a healthy spirit, mind and body for all" through some specific programs for Central Texas to shape up and stay that way.
"We already have youth basketball leagues in our gym, after-school and summer day camp throughout the city," he said. "With five pools between both facilities, the YMCA has increased the number of youth that participates in Safety around Water, a YMCA water-safety program.
"In addition to recently adding 20 state-of-the-art treadmills at both the Waco Family and Doris Miller YMCAs, we also just completed a $1.2 million renovation of our locker rooms and aquatic complex at the Waco Family YMCA that were last done in 1993. This effort was made possible by the lead gift from Philanthropists of the Year Todd and Susan Behringer."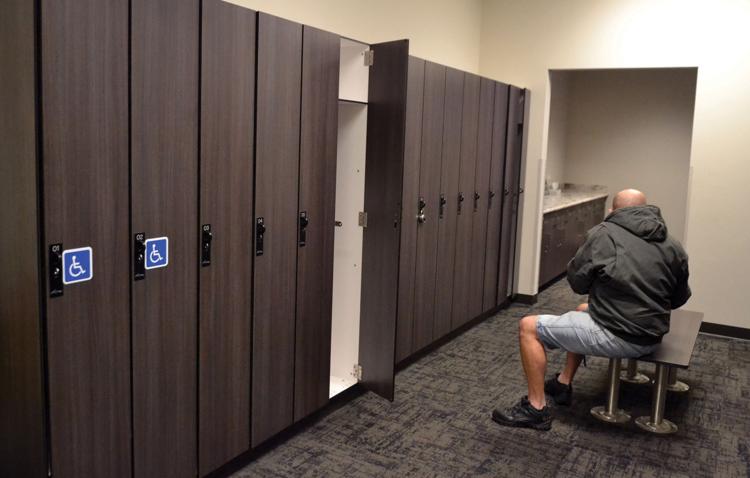 The renovations at the Waco Family YMCA include a complete overhaul of the men's and women's locker rooms with access to both the lap pool and the therapy pool. Both have new lounge areas in which to relax after workouts. New full-size lockers, individual shower areas and a steam room and sauna are in each locker area. Youth locker rooms have separate showers.
A community whirlpool for up to 10 people can be reached directly from the two indoor pools.
The need to improve community health was big concern for the committee, including Matthew Polk, executive director of the nonprofit Prosper.
"Nearly one of three Waco residents doesn't engage in physical activity, so it's not surprising that about 70 percent of McLennan County residents, and nearly half of the children, are considered overweight or obese," he said. "Almost a quarter of McLennan County households include someone with diabetes, which is among the most common chronic diseases. That's one reason some studies suggest that children today will not live as long as their parents' generation did."
Ways to Help
Those who want to help further youth tutoring, mentoring and other activities can donate to the YMCA's annual campaign. Those funds make it possible for no one to be turned away from participating at the YMCA if they don't have the financial resources.
For example, $60 provides one child a full session of swim lessons, $100 a week of camp, $200 after-school care for a month, $250 to provide a cancer survivor with Y membership through LIVESTRONG, $350 enrollment for a family in MEND (Mind, Exercise, Nutrition, Do It!), and $400 for a complete diabetes prevention program for one.
Some of the funds go to the Y's after-school program, the largest out-of-school care provider in Waco-McLennan County, serving six local school districts, including Waco, Robinson and La Vega, to provide peace of mind to working parents all over the area.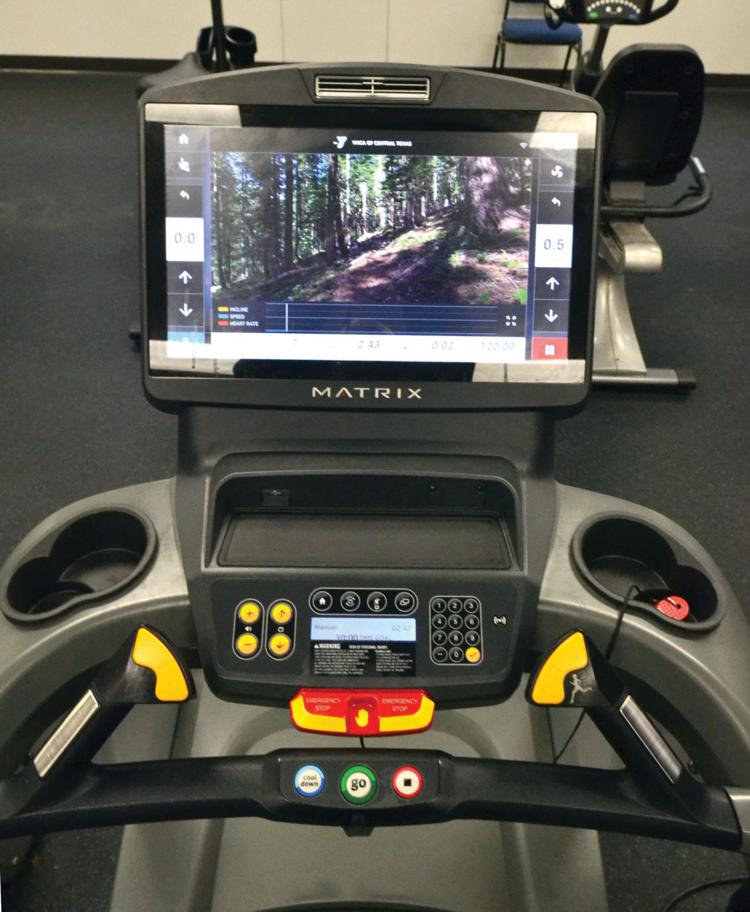 Polk with Prosper Waco said the YMCA's efforts are needed with many people living below the federal poverty level and struggling to access healthy lifestyle choices, affordable child care and job security, he said.
That statistic adds to the fact that only 12 percent of disadvantaged youth in McLennan County complete higher education, and only 59 percent of Waco third-graders are proficient readers while 95 percent qualify for free/reduced lunch, he added.
The YMCA of Central Texas organized daily meals at its branches, serving 13,309 meals to 702 children in 2016.
Due to the success of the YMCA's Summer Learning Loss Prevention Program, joint efforts are underway for districtwide academic improvement with Waco ISD through new Superintendent Dr. Marcus Nelson. He is excited about the Y-Vision 2022 and enthusiastically joined the YMCA board of directors, Martin said.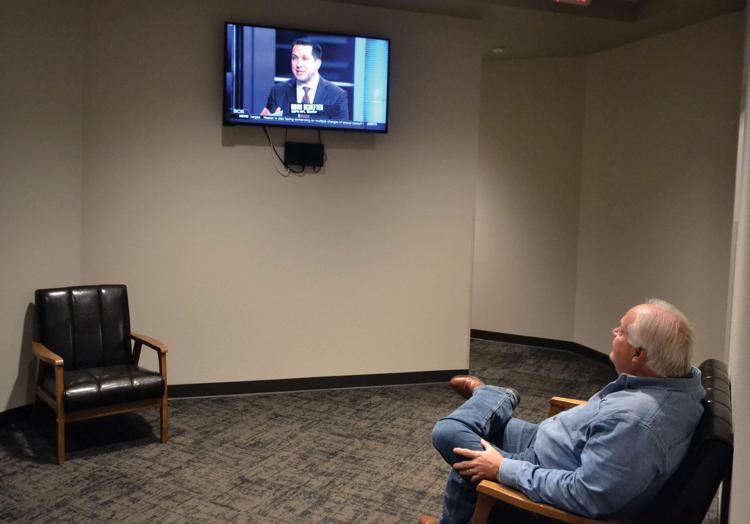 Future plans include decreasing juvenile delinquency by engaging 300-plus economically disadvantaged youth and teens in the Strong Kids Care program, which encourages participation in activities that support educational attainment, healthy habits and social responsibility.
Perhaps the Y's mission statement says it best: "From advocacy to youth development, and everything in between, the Y is a nonprofit committed to strengthening our community. With your help, we can do so much more. Support our cause. Give now to help fund a community program, or volunteer to help your neighbors learn, grow and thrive."
Financial aid is available for memberships, and volunteers are always welcome to make the vision complete, Martin said.
"Our goal is to collaborate with any local organizations and groups to meet the physical, emotional, and academic needs in the surrounding area," Martin said. "We're committed to making the community better, and I feel we're moving in the right direction."
---
YMCA of Central Texas
For more information on giving or the YMCA's programs and activities, call 776-6612 or visit ymcaofcentraltexas.org.