If you are like me, January brings with it a renewed determination to get in shape after indulging my sweet tooth during the holidays. January also brings the annual Miracle Match Marathon for those folks who stayed in shape during the holidays. The race known as the "toughest little marathon in Texas" will take place Jan. 28.
Actually, Miracle Match is a two-day race series that will begin on Jan. 27 with the Kids Marathon and one-mile fun run. To participate in the Kids Marathon, area children log their first 25 miles in their PE classes or on their own. They run their final mile at the race. This year, organizers expect approximately 1,000 children to take part. Additionally, on Saturday the 5K race and firetruck pull will take place.
The serious distance running begins on Sunday with the ultramarathon (50K, yikes), marathon, half-marathon, 10K and relay. Each mile of the course is dedicated to someone who has been touched by marrow and stem-cell donation.
"We are excited about the ultramarathon course because it will use the new riverwalk on the east side of the Brazos," said race director Nancy Goodnight. "We usually have 2,500 to 3,000 participants over the weekend."
The Miracle March Marathon raises funds and awareness for Be the Match, operated by the National Marrow Donor Program, to help people who need lifesaving marrow and stem-cell transplants. Statistics find that 70 percent of people do not find a donor in their family, but 80 percent of donations are made in a non-surgical outpatient procedure much like giving blood.
"More and more people are joining Be the Match at the race," Nancy said. "In fact, other communities have not heard of Be the Match, but we have a strong presence here thanks to Miracle Match. To register only takes a cheek swab. There is no cost to register and if a person does match with someone, there is no charge for that procedure. Additionally, we walk the donor through the entire process. There is never any cost to the donor."
The Wild West Bike Ride, which took place in the fall, also raised funds for the organization.
For more information about the Miracle Match Marathon, including registration information, visit miraclematchmarathon.com.
Ironman, Anyone?
Speaking of grueling races, Waco will host an Ironman 70.3 in October. The new event, the first Ironman race for Waco, will take the place of the Ironman 70.3 Austin. And, of course, Nancy Goodnight knows all about the event. After all, she has competed in a number of Ironman races over the years.
"The Ironman 70.3 organizers actually approached the Waco Sports Commission about the race," she said. "We have so much support from the city and the county. This will be a huge revenue generator for the area."
According to Nancy, competitors in Ironman races arrive in the host city days before a race, and they are not alone.
"They like to come in and pre-ride/run the course. They also bring family and friends with them and will stay in the hotels and eat at the restaurants. On average, you have three people per competitor. I can guarantee that all our hotels will sell out for the race," she said.
The Ironman 70.3 Waco should draw 2,500 competitors and the need for volunteers to help with race day will be great. Nancy is in charge of lining those folks up to work aid stations, registration and more.
A traditional Ironman race includes 2.4 miles of swimming, a 112-mile bicycle ride and a 26.2-mile marathon run. The Ironman 70.3 events, sometimes called half-Ironmans, cover half those distances. The race will include a 1.2 mile open-water swim, 56-mile bike ride and 13.1 run.
According to the Ironman 70.3 website, the Waco race will begin with a 1.2-mile rectangular swim in the Brazos River, starting almost directly below the historic Suspension Bridge. The course will keep swimmers only 50 meters from land, making it a beginner-friendly course.
The 56-mile single-loop bike course route will then take athletes through beautiful Central Texas's rural roads, past Lake Waco, and through the Waco wetlands. The first 20 miles will include a gentle, gradual climb with a steady, fast descent returning to downtown Waco, making for a speedy and flat finish into the second transition.
The 13.1-mile double-loop run course crosses over the Brazos River and the city's beautiful and historic bridges a total of five times. Athletes will make their way through Cameron Park, encountering a short climb before heading back to the riverwalk and crossing the Washington Street bridge where they will begin their second loop. A final run over that bridge, then athletes will then travel along the river trail to a finish line on the Waco Suspension Bridge
"This is a growing sport," Nancy said. "You used to see only serious athletes on the Ironman circuit, but now it really is an 'everyman' sport."
Ironman 70.3 Waco will offer 30 slots to the 2019 Ironman 70.3 World Championship taking place on Sept. 8-9 in Nice, France. Racers also will compete for a professional prize purse of $25,000. For more information, visit ironman.com.
Book Review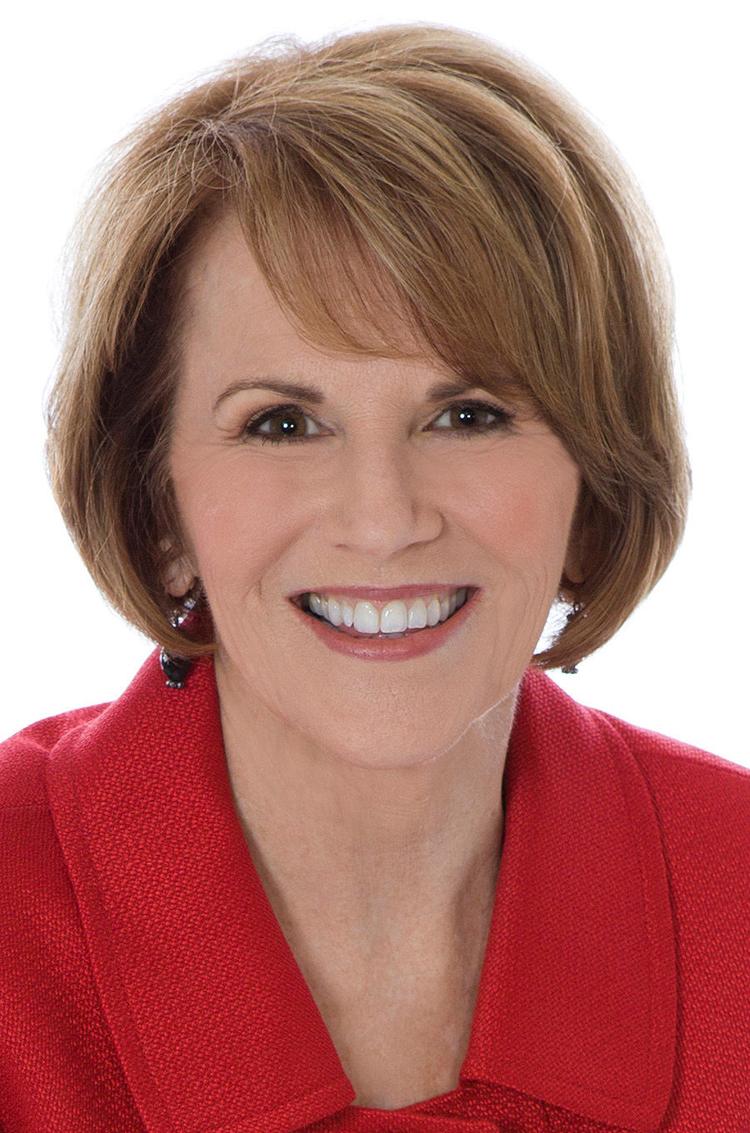 True Crime junkies and anyone who likes a good murder mystery, take note. An event in January will introduce you to a mystery worthy of "My Favorite Murder" or "Law & Order True Crime." Popular speaker Julie Alexander will review Mark Shaw's "The Reporter Who Knew Too Much" at Waco Chi Omega Alumnae Chapter's annual scholarship book review/luncheon.
The luncheon will begin at 11:30 a.m. Jan. 25 at Ridgewood Country Club.
Was Dorothy Kilgallen, the "What's My Line" TV star, media icon and crack investigative reporter murdered for writing a tell-all book about the JFK assassination? If so, is the main suspect in her death still at large? These questions and more are answered in Shaw's book. Through discovery of never-before-seen videotaped eyewitness interviews with those closest to Kilgallen and secret government documents, Shaw unfolds a "whodunit" murder mystery featuring suspects including Frank Sinatra, J. Edgar Hoover, Mafia Don Carlos Marcello and a "mystery man" who may have silenced Kilgallen.
A former criminal defense attorney and legal analyst for CNN, ESPN and USA Today for the Mike Tyson, O.J. Simpson and Kobe Bryant cases, Shaw is an investigative reporter and the author of 25 books. He has also written "The Poison Patriarch," "Miscarriage of Justice," "Beneath the Mask of Holiness," "Melvin Belli: King of the Courtroom," "Stations Along the Way" and "Down for the Count."
Shaw has written articles for The New York Daily News, USA Today, Huffington Post and the Aspen Daily News, which he co-founded.
The author of three books and a successful business owner, Julie holds degrees from TCU and SMU and has spoken to corporate, conference and convention audiences for more than 20 years. She is the author of "Great Days, 50 Ways to Add Energy, Enjoyment, and Enthusiasm to Your Life and Make Life Count!" and "50 Ways to Great Days." She also publishes a monthly newsletter as well as contributes to Total Wellness, a nationally distributed monthly publication.
As an active member of the National Speakers Association and past president of the National Speakers Association — North Texas chapter, Julie has been named that organization's Member of the Year. She is also the recipient of the Joseph J. Charbonneau Award, the highest honor given by NSA — North Texas.
All proceeds from the scholarship luncheon and book review will go to the Sendon/Chi Omega Alumnae Scholarship Fund at Baylor. This scholarship is given annually to a student or students at Baylor on the basis of need and merit. The Sendons were the founders of Pi Alpha Lambda, the local sorority that affiliated with Chi Omega in 1977, and longtime faculty sponsors of the sorority.
The cost to attend the luncheon and book review is $40 per person. For ticket information, call Linda Cates at 424-9297.
Ninja Turtles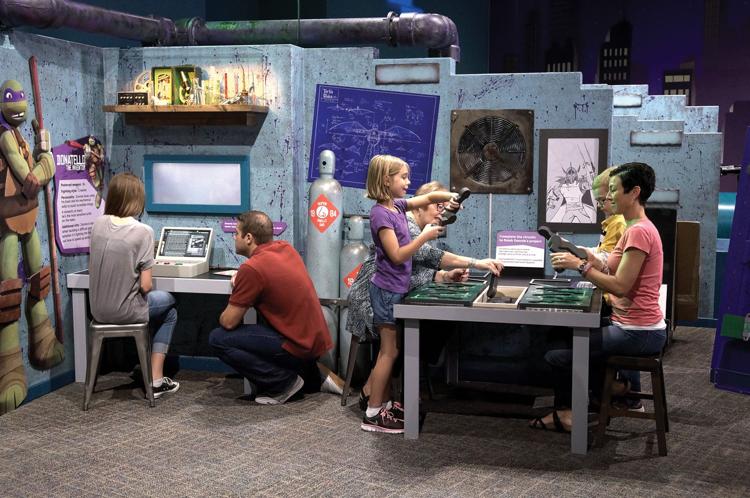 For the first time in Texas, the beloved Teenage Mutant Ninja Turtles will appear in a museum exhibit for children and families to enjoy. The four funny "heroes in a half-shell" will share life lessons and team-building skills with their crime-fighting tactics in Nickelodeon's Teenage Mutant Ninja Turtles: Secrets of the Sewer, opening Jan. 13 and going through May 6, at the Mayborn Museum Complex.
Families will be transported to the underground home of the crime-fighting heroes to see what really happens in their secret hideaway. Teenage Mutant Ninja Turtle brothers Leonardo (the tactical, courageous leader in blue), Michelangelo (the free-spirited jokester in orange), Raphael (the aggressive tough guy in red), and Donatello (the scientist and technological genius in purple) invite families to their New York City sewer lair to train together and to learn about the Turtles' comedic, skillful strategies.
"The whole is often greater than the sum of its parts and we are hoping children and adults will be able to discover this in their own families as they work together," said Charles Walter, director of the Mayborn Museum Complex. "Along the way, our visitors will discover how each member of the team has something unique to contribute and they can accomplish a lot more together than they can alone."
The Turtles are known and respected for their teamwork. As the Turtles' sensei and adoptive father Splinter often tells them, "Together there is nothing you cannot accomplish." Through team-building challenges, collaborative games and mind-teasing puzzles, families and friends will learn skills to help them successfully work together.
Such examples include: building a "bridge" together and thinking creatively as a team to overcome challenges; assembling two electrical circuit puzzles by taking one apart to build another; and practicing ninja speed and slicing skills while playing a dexterity-based computer game.
The exhibit was produced by The Children's Museum of Indianapolis and Nickelodeon.
Regular admission, which includes all of the nuseum and the Ninja Turtles Educational Exhibit, costs $8 for adults, $7 for senior citizens and $6 for children. The exhibition is free to all museum members and Baylor students.
For more information about the exhibit, contact the Mayborn Museum Complex at 710-1104 or visit www.maybornmuseum.com.
Food for Families
Food for Families had a banner year thanks to the generosity of area residents. The grand total of donations for McLennan County was 430,000 pounds of food.
The total includes both food donations and financial contributions. These are figured into the calculation of pounds at the rate of $1 equals 2.5 pounds of food. The food is distributed among nine local food pantries and enables each to more effectively serve people in need.
The food drive enlists the help of businesses, schools, churches, service organizations and other groups to donate food. There is a healthy competition between the groups to see who can donate the most to the cause. The Food for Families donation winners are broken up by type of organization, number of employees or number of students. The winning organizations won't be officially announced until the award ceremony on Jan. 18.
"On behalf of Caritas of Waco and the other eight food pantries in the Waco area which have benefitted from Food for Families donations, we want to thank the many businesses, schools, civic groups, faith-based organizations and individuals who generously gave to this year's food drive," said Buddy Edwards, executive director of Caritas of Waco. "This effort provides a huge assistance in helping us serve the many people in our community who live in a state of food insecurity. We appreciate the spirit of giving exemplified by this drive."
H-E-B Celebrity Cookoff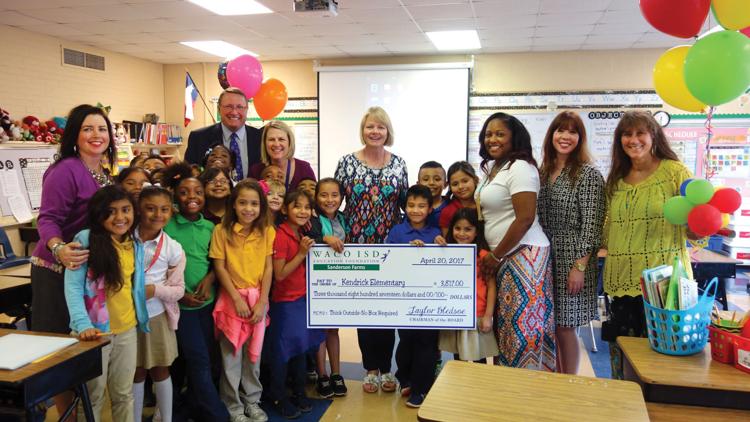 Gracias. Merci infiniment. Vielen dank. Blagodaryu. The Waco ISD Education will say thank you with an international flair during its annual H-E-B Celebrity Cookoff on March 16, in the Waco Convention Center's Brazos Room.
Organizers are hoping to kick off the fun by raising more than $100,000 for the seventh year in a row.
"It's our 12th annual H-E-B Celebrity Cookoff, and the big news this year is we should exceed the $1 million mark in funds we've raised over the years for Waco ISD classrooms," said Bruce Gietzen, who has chaired the cookoff with Debbie Luce for a number of years. "Every cent of every single dollar goes back to our students and teachers in the form of grants for innovative learning programs that would not be covered by normal WISD budget expenditures,"
The cookoff theme this year will be "Thanks a Million!," reflecting that milestone. Geitzen and the cookoff committee will also encourage celebrity chefs this year to think "international" when they choose the recipe they will be featuring at the event. In addition to the great food, silent and audible auctions and fun games, each guest is automatically entered in the Dr Pepper Reverse Raffle Giveaway with the chance to win $10,000 in H-E-B gift cards or a two-year lease on a brand-new Allen Samuels Jeep.
"There are a lot of people to thank for our success, including great sponsors who help us year after year, like H-E-B, and this year Dr Pepper has come on board," Bruce said. "We also will feature about 30 amazing celebrity chefs who step up to the plate over and over again, raising the bar for those coveted Top Chef and People's Choice Chef awards."
"We've got great volunteers who work tirelessly to help WISD, and the community response never ceases to amaze us," Debbie added. "We sell every table we have each year, and constantly ask the convention center to find space for one more table."
Tables for eight people cost $1,500. For $2,500 you get a table for the event plus a named grant in your honor presented to a Waco ISD classroom next year. To reserve your table, call Lara Robertson at 755-9517.