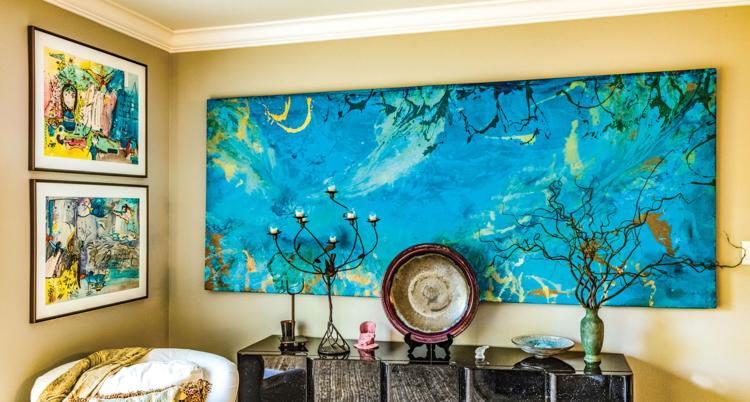 Art, architecture, music and food will blend together on Feb. 10 to form Symphony in the City, a new event sponsored by the Waco Symphony Council. The fundraiser will feature three beautiful homes — those of Shanna and Blake Mattson, Edana and Phil Croyle, and Margaret and Weldon Ratliff — and the artwork that fills each.
Patrons, who will be transported by bus between the homes, also will enjoy food and music from a particular culture at each of the three homes.
"As a family, we love the musical arts," said Shanna when explaining why she is opening her home for the event. "Our children play instruments and have been exposed to music, music classes and performing arts since birth.
"We appreciate the exceptional caliber of music that Stephen Heyde and the Waco Symphony brings to our town. From the incredible musical talent of the Waco Symphony to the extraordinary guest artists that come to perform with the Symphony, it is clear that the musical talent in Waco far exceeds that which would be expected of a town our size, and we are honored to be a part of continuing what Stephen Heyde has done for over 30 years."
Construction on the spectacular Ratliff home was begun in 2013 and completed in 2016. Margaret said the concept design is "modern Mediterranean" and is based on Italian-style palazzo and veranda architecture. The Ratliff home will have a Spanish theme for its food and entertainment.
"We wanted the indoor/outdoor flow of an Italian villa," Margaret said. "However, Texas weather often makes that concept impractical."
The Ratliffs used wind patterns, orientation, vegetation and modern building practices that create spaces that can be used throughout the year.
Edana and Phil were looking for a home that could display the artwork they have collected over the years. The home, which has a lovely lake view, fulfilled their requirements perfectly.
"Our art ranges from large pieces to small and was created by professional artists, family and friends," Edana said. "All have special meaning and memories for us."
The Croyle home will feature an Americana theme with some cool jazz for entertainment.
The Mattson home was previously owned by the Wolfe family, Allen and Donna Samuels, and Ted and Shemane Nugent, and will feature Italian foods and music. The home was built in the early 1960s by the Lupton Family. The master wing was originally a military building at James Connally Air Force Base and was moved here by the Luptons.
"The house is not style-specific, but rather it was redesigned to have a relaxed California look and feel with English/American 18th-century Georgian overtones," Shanna said.
After viewing each home and its art, guests will return to the Mattson home for dessert and a small art auction. Lee James has created a series titled "Waco Landmark Series" and a couple of his pieces will be auctioned along with a painting by local artist Trisha Brindley.
"Much like Gershwin's 'Rhapsody in Blue' was a love song for New York City, Symphony in the City is the Waco Symphony Council's love song to Waco," said Tanya Clark, vice president of fundraising for the Symphony Council.
Tickets to Symphony in the City cost $150 per person with other support levels available. For more information, visit wacosymphonycouncil.com.
Hearts in the Arts
Expect an enchanted evening at the 16th Annual Hearts in the Arts Theatre Gala, sponsored by the McLennan Community College Foundation. Scheduled for Feb. 24 at the MCC Northwood House and Ball Performing Arts Center, the gala will feature the McLennan Theatre performance of the popular Rodgers and Hammerstein Broadway musical "South Pacific."
"South Pacific" hit the Broadway stage in 1949, tackling challenging societal themes of forbidden love found and lost in an idyllic but war-torn locale. Unforgettable songs like "Some Enchanted Evening" "I'm Gonna Wash That Man Right Outta My Hair" and "Honey Bun" have kept this Tony Award-winning production front and center in the American consciousness for more than 65 years.
"South Pacific" will be directed by Kelly Parker and Lizzie Talbot. Most of the cast of 30 is from the Greater Waco area and graduated from local high schools. They include Hannah Young from Lufkin as Ensign Nellie Forbush; Jonah Hardt from Midway as Emile de Becque; Russell Hardy from Midway as Luther Billis; Christian Trigleth from Riesel as Lt. Joe Cable; Bobby McCarthy from China Spring as Stewpot; Lacey Knecht from China Spring as Bloody Mary; Colton Haliburton from China Spring as Captain Brackett; Chandler Spivey from China Spring as Commander Harbison; Alec Ehringer from Robinson as Professor; Kaleigh Huser from Waco High as Ensign Janet MacGregor; Annie DeYoung from Robinson as Ensign Lisa Minelli; and Mackensie Smith from China Spring as Lt. Genevieve Marshall.
"We are delighted that our Hearts in the Arts memberships have tripled this year, due in part to the outstanding show planned by McLennan Theatre," said Kim Patterson, executive director of the MCC Foundation. Hearts in the Arts, sponsor of the gala, is an affinity group that supports the arts at MCC.
Now in its 16th year, the Hearts in the Arts Theatre Gala returns to the warm and inviting Northwood House on the MCC campus for a 6 p.m. hors d'oeuvres and wine reception, followed by the musical production at 8 p.m. in the nearby Ball Performing Arts Center. As always, a highlight of the evening is a post-performance dessert reception with the talented cast and crew.
Patron tickets cost $75 and include the reception, theater performance and dessert reception. All proceeds benefit McLennan scholarships and special projects benefitting visual and performing arts students and faculty.
"It is unique for a community college to have such a robust arts program that offers training in every facet of the performing arts," Kim said. "In fact, MCC arts alumni teach and perform professionally across the globe."
Barnes Decorative Arts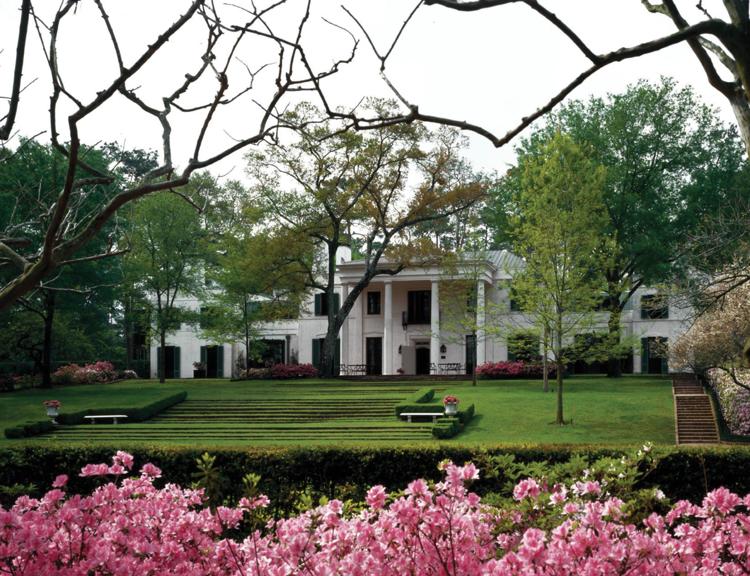 The arts will also be the focus of an annual event hosted by Historic Waco. The Lavonia Jenkins Barnes Decorative Arts course will begin Feb. 6.
During the spring, faculty from Baylor University will give lectures about various aspects of the topic. All the lectures will run from 6 to 8 p.m. and will be held in the Education Center at the Texas Ranger Hall of Fame and Museum.
The lecture series will begin on Feb. 6 with Dr. Stephen Sloan, director of the Institute of Oral History, discussing Waco's history. On Feb. 13 and 20, Dr. Kenneth Hafertepe will speak on the decorative arts from 1650 to the 1930s. Hafertepe is professor of museum studies. Waco's architectural gems will be the focus on Feb. 27. Eric Ames, author of "Images of America: Waco," will present this fascinating topic. To round out the lectures, Dr. Karen Pope, senior lecturer in art history, will discuss the evolution of American art on March 6.
The course also will include house tours of Historic Waco's four house museums on March 13 and 20 and a trip to Bayou Bend in Houston on March 27. Tickets cost $75 to attend all seven classes, $50 for the Bayou Bend trip and $15 per class.
Historic Waco has several other special events in works. Skadoos, afternoon events for the whole family, will begin in February and will be held the second Sunday of each month, except for March. Themes will include Victorian valentines, gardening, lemonade parties and maypoles, patriotic celebrations, golf and crochet, fall pumpkins, music and dolls. On March 3, a special event celebrating Texas Independence Day will be held at the East Terrace House and will include games, food trucks and re-enactments. The organization also is planning a summer day camp for kids.
"Historic Waco is making changes," said interim Executive Director Jill Barrow. "We plan to offer many more educational opportunities and to be more active in community. We want our events to involve all the community.
For more information about the Barnes Decorative Arts course or any other Historic Waco events, call 254-753-5166.
Love to the Rescue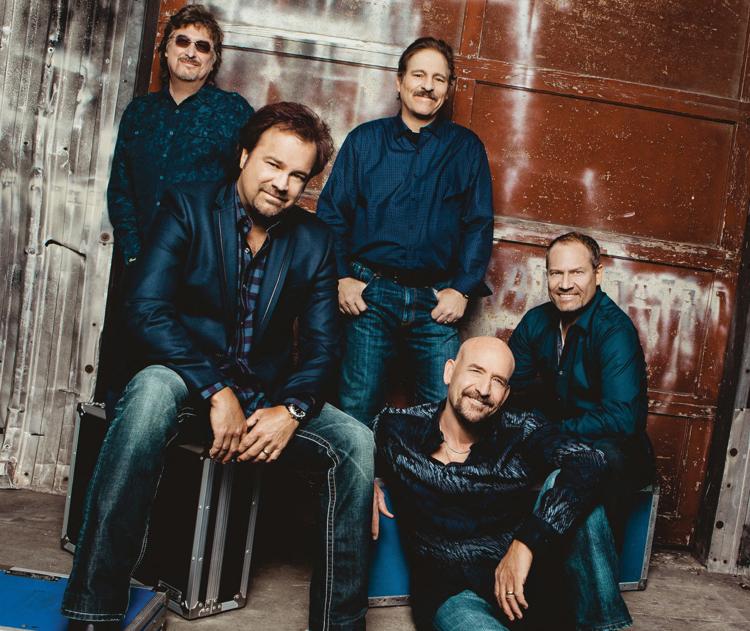 If you are one of the lucky folks who will attend the Love to the Rescue Valentine's Benefit on Feb. 10, then good for you. It sure looks like a great evening. If you aren't one of the lucky ones, then make a note in your calendar to make your reservations early for next year's event.
Love to the Rescue is hosted by the Karem Shrine director's staff. All the proceeds from the event, which is now in its sixth year, go to the 22 Shriners Hospitals for Children in North America. Texas is lucky to have two of the hospitals — one in Houston that focuses on pediatric orthopedics and spinal cord injuries and one in Galveston that has a world-renown pediatric burn unit.
Shriners Hospitals for Children was founded in 1922 with the goal of providing expert medical care for children while lessening the financial burden of patients and their families. Karem Shrine is the Central Texas chapter of Shriners International, which is headquartered in Tampa, Florida.
The dedicated members of Karem Shrine volunteer thousands of hours each year to raise funds and promote awareness for the Shriners Hospital healthcare network, including services that are provided in the Waco community. Members are seen throughout the year in the Greater Waco area wearing their red fez hats and collecting donations for the hospitals, as well as participating in holiday parades such as Westfest and Belton's July 4th parade.
Karem Shrine also owns and operates a passenger van that provides no-cost transportation to pediatric patients in the Central Texas area who are receiving treatment at Shriners Hospitals in both Houston and Galveston.
This year's Love to the Rescue will feature a fabulous dinner and entertainment by Restless Heart, whose song "I'll Still be Loving You" was named one of the top 50 most romantic songs by Billboard.
"Love to the Rescue started as an outdoor barbecue," said event chairman Jason Spivey. "The next year we had a larger crowd, and it has continued to generate more interest each year. That growth means we can bring in great entertainment. In 2016 we had the Bellamy Brothers and last year we brought in John Conlee. I really think that next year we might have to change locations from the Karem Shrine Crystal Ballroom to a larger venue because of the interest. This has been the best-kept secret, but word is getting out."
Anniversary Blowout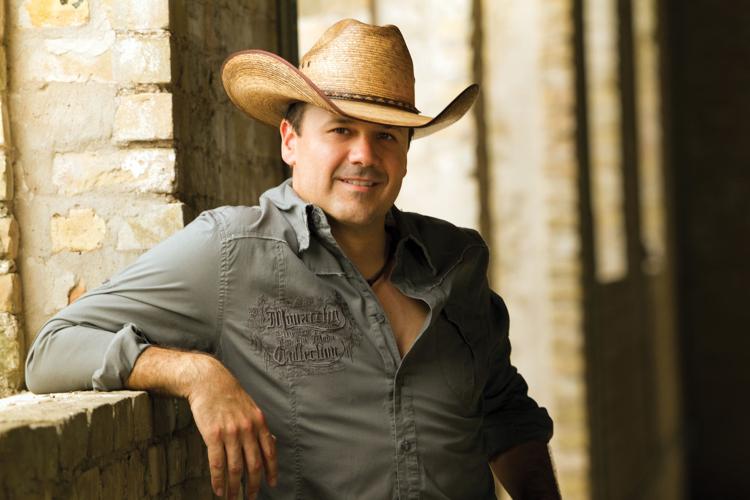 You will be able to catch other stars in country music at Zack and Jim's Anniversary Blowout. Now in its 25th year, the night of music will begin at 6 p.m. at the Extraco Events Center on Feb. 17.
Zack Owen and Jim Cody, whose popular "Zack and Jim Morning Show" also marked its 25th year for the iHeart Media station, will again bring great country performers to their event.
This year's blowout features the music of Roger Creager, Koe Wetzel and Saints Eleven. Floor tickets cost $8 with box and balcony tickets at no cost.
Creager, a 46-year-old native of Corpus Christi, has been on the Texas music scene since 1998 with the release of his first album, "Having Fun All Wrong."
Zack and Jim started the blowout as a fan appreciation event. The concert now raises money for various charities and has attendance between 5,000 and 6,000 music lovers.
Teen Leadership Waco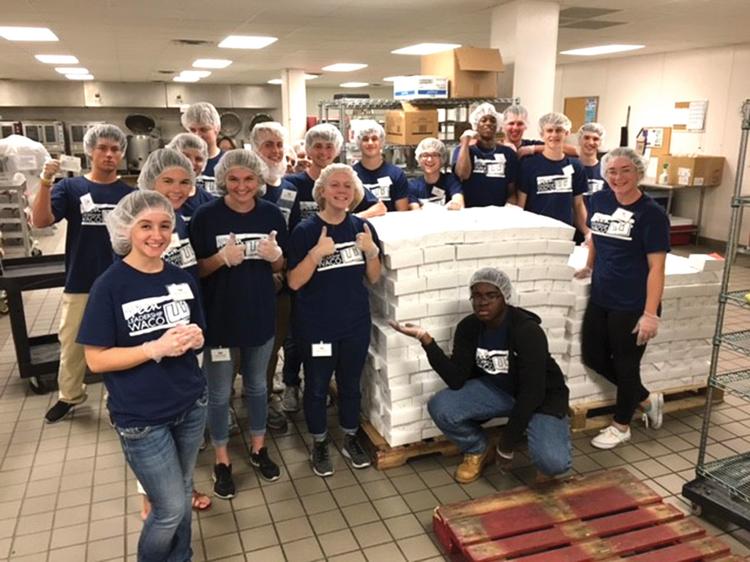 For the next year, a number of local high school students will learn about community history, government, economic and social issues that are a part of the environment that makes the local community function as part of the newest Teen Leadership Waco class. Sponsored by the Greater Waco Chamber of Commerce, the teen program includes a number of facets.
The program runs from February through December, with a graduation ceremony held in January. Teen Leadership Waco consists of a program orientation and eight workshop days in which students will be excused from school to visit and hear from various leaders in the community. Each program day has a particular theme. This year, the class will participate in City County Day, Healthcare Day, Community Day, Business Day, Diversity Day, Education Day and Judicial Day. The class also will have fun on Baylor's ropes course.
Class members also complete 28 hours of individual community service and take part in a class community service project that will have a lasting effect on the community. For example, the class of 2016 wrote and filmed a public service announcement for Friends for Life.
"We provide a good overview of how the community works," said Rachel Martinez, director of leadership development for the chamber. "We are fortunate that this is a well-established and well-supported program. The students get the chance to network with leaders in the community. Our hope is that these teens will take the knowledge and expand on it so that they can work to better the community."
To be accepted into the program, teens complete an application that include two essays that focused on critical issues facing teens and their thoughts on policy changes at their respective schools.
"We are looking for out-of-the-box thinking, but we also look at grades, extracurricular activities and the teen's community involvement," Rachel said.
Members of the 2018 class are Chloe Mayfield, Ella Kimbell and Macy Wright from China Spring; Caroline Bradley, Jenna Davis and Cooper Tarter from Live Oak; Brenna Bass, Tristyn Glenn and Holland Bankston from Lorena; Jordan Rhea, Tripp Clark and Andrew Sanders from Midway; Megan Rice from Reicher, Chase Keeton from Valley Mills; Kendee Hilliard, Braden Black, Niklas Larson, Jackson Kelly and Ria Goyal from Vanguard; and Libby Grant, Brigitte Eichenberg, Sophia Swenke, Michael Wood, Paris Hookham and Maddie Lacy from Waco High.