If you want to get into the holiday spirit, you won't need to travel farther than downtown Waco. During December, especially the first two weeks of the month, this area of the city will be filled with the Christmas spirit.
It all starts with Waco Wonderland, which will open the holiday season at 5 p.m. on Dec. 1. Ride the Ferris wheel, eat dinner at one of the many food trucks that will fill the area, and take part in the Cocoa Stroll down Austin Avenue. At 7 p.m., the city will throw the switch for the annual Christmas tree lighting in Heritage Square, followed by fireworks.
Snow Hill will return by popular demand on Saturday and Sunday. The snow tube hill is made with real ice and allows guests to slide down on an inner tube. The festival also will feature the Mistletoe Market for shopping, carriage rides, a small train for children and holiday entertainment by school and church choirs. Kids can enjoy the H-E-B craft area and take part in making Christmas cards and sending off a wish list at the Santa Mail Station.
You will want to stay downtown on Saturday night to catch a holiday movie on a big screen in front of City Hall. There will even be a petting zoo on Sunday in addition to the other activities.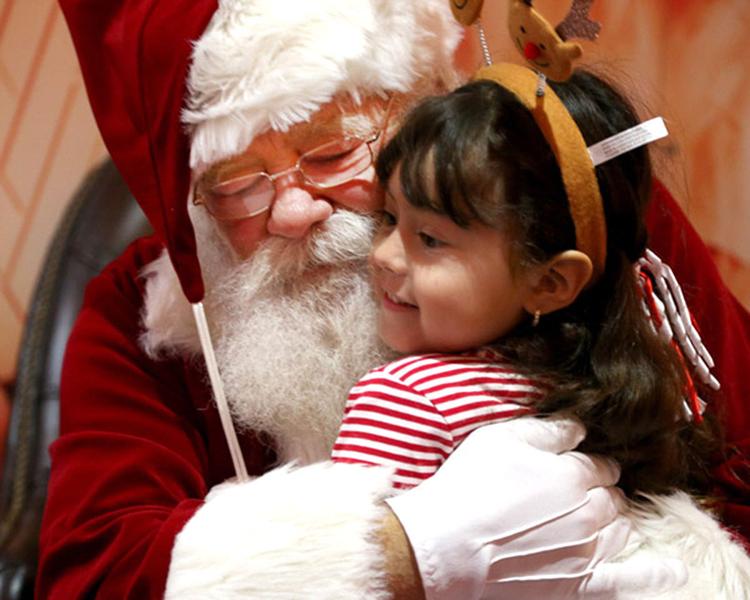 Of course, no Christmas festival is complete without Santa. The big man himself will make a special stop to Waco on Saturday and Sunday and will visit with kids in a life-sized Santa house. Bring your phones and camera so you can take free pictures with Santa.
Throughout the month, downtown businesses and merchants will host events and specials to celebrate the holidays. One of those is the Waco Downtown Farmers Market. This year, the market will host its second Night Market from 5 to 8 p.m. Dec. 8 at Heritage Square in conjunction with Waco Wonderland.
"Last year it was at our old location, but since that is not an option this year we reached out to the Waco Parks and Recreation Department to team up with them during Waco Wonderland," said Kristi Pereira, market manager. "There will be a farmers market, a special handmade market, live music and a silent auction since this is one of our end-of-year fundraising events. It will be a fun Friday night option for dinner and holiday shopping."
For more information on Waco Wonderland, visit wacowonderland.com.
The downtown Christmas Parade will not take place this year, but that doesn't mean you can't don those Christmas sweaters and stroll down Austin Avenue. Communities in Schools will hold its second annual Wonderland Run on Dec. 2, which is the perfect opportunity for festive holiday attire.
Along with a family-friendly walk, the event will include both 5K and 10K races for more serious runners. This is a chip-timed race on USA Track & Field-certified courses and will begin close to 9 a.m. All runners will receive a T-shirt to wear during the race and a finisher's medal. Last year's race attracted 300 runners but CIS hopes for even more folks this year.
The 1-mile family walk is more my speed. Santa will set the pace as walkers go a ½ mile up Austin Avenue, turn around and return to Heritage Square in time for the opening of Waco Wonderland activities. There will be hot chocolate, a photo booth and other activities along the way. The family walk will begin at approximately 9:30 a.m.
"Our Wonderland Run does serve as a fundraising event, but it really serves as a way to engage people who might not know about Communities in Schools," said Aaron Mize, chief strategy officer.
Communities in Schools is the nation's largest dropout prevention organization, serving 1.5 million at-risk students annually. Locally, Communities In Schools of the Heart of Texas serves over 3,500 at-risk students across 19 campuses in Waco schools. Every student that CIS serves is assessed and has a personalized service plan created to meet their individual needs. Additionally, CIS provides career coaching; tutoring and mentoring; and Play 2 Learn afterschool programs at a number of elementary schools.
The Wonderland Run costs $50 for the 10K, $40 for the 5K and $50 for a family of four or $20 for an individual for the 1-mile walk.
For more information about the Wonderland Run, contact 753-6002 or visit www.cishot.org/wonderlandrun/.
Christmas on the Brazos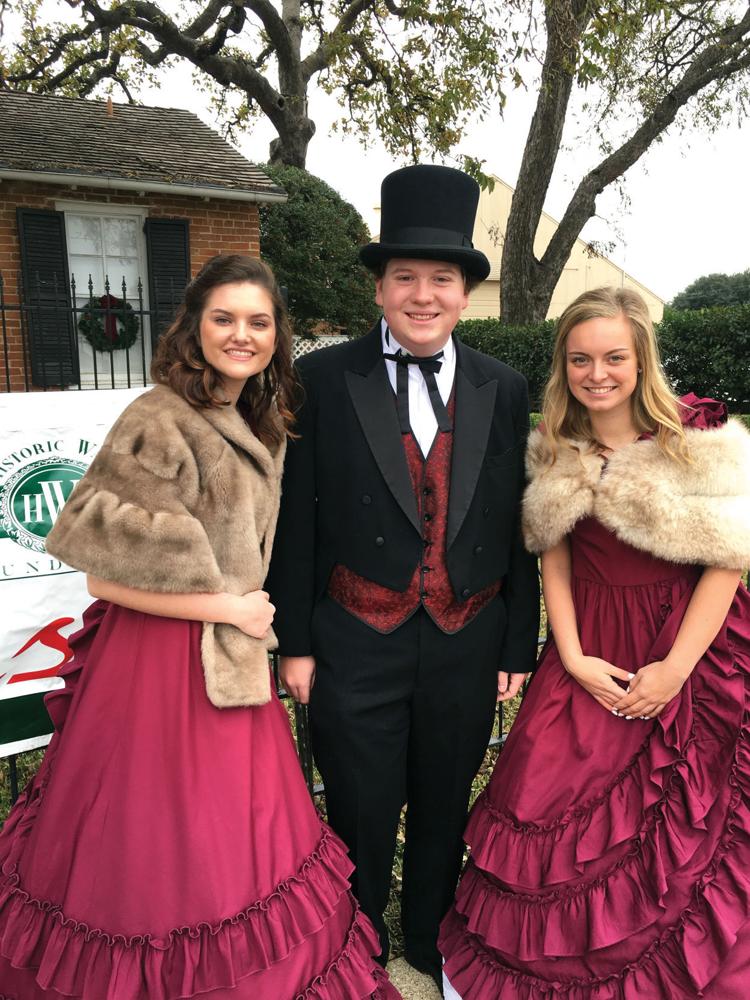 While you are downtown enjoying Waco Wonderland, you can also explore some of the city's historic homes during Historic Waco Foundation's annual Christmas on the Brazos. The event, held over two weekends, will run Dec. 1-3 and 8-10.
Each of the house museums will be decorated to fit this year's Golden Christmas theme, in honor of the 50th anniversary of Historic Waco Foundation. HWF's Brazos Belles and Beaus, in full Victorian dress, will help with the various activities and home tours.
McCulloch House, the 2017 Showcase Home, will be open for candlelight tours on Dec. 1 and will feature the magnificent voices of the Midway Chamber Singers as entertainment. Children can make plans to have Breakfast with Santa from 9 to 11 a.m. Dec. 9, also at McCulloch.
East Terrace will host Waco Ballet Folklorico on Dec. 3 and will have homemade ginger cookies and apple juice on the porch afterward. Fort House also will be open not only during the day but also for candlelight tours from 6 to 8 p.m. Dec. 1 and will feature special entertainment during the weekend. Earle-Napier-Kinnard House will feature a group from Midway Theatre Arts on Dec. 10.
You also might want to visit the Earle-Napier-Kinnard House on Dec. 2 or 3 to see "The Way Things Were: Texas Settlers and Their Buildings" before it closes. This exhibition by Humanities Texas looks at the early Texas buildings for information about settlers' visions of community and progress, and their accommodation to the physical demands and economic realities of everyday life. The exhibit also will be open Nov. 26.
This year, each of the houses also will collect donations for various charities. McCulloch is looking for dog and cat treats for the Waco Humane Society; Earle-Napier-Kinnard will collect canned goods for Caritas; Fort House will collect books for Storybook Christmas while East Terrace is collecting clothes for the Hispanic Chamber of Commerce.
Regular admission charges apply for Christmas on the Brazos. For more information on Christmas on the Brazos, visit historicwaco.org.
Angel Tree
With all this holiday cheer, it can be hard to remember that Christmas can be a difficult time for some Waco residents. But thanks to a special charity, forgotten victims of crime will receive gifts from people they've never met. These victims are the local children of men and women in prison. They will benefit through Angel Tree, a ministry of Prison Fellowship, an inter-denominational Christian outreach.
A Christmas tree, which will be set up at Richland Mall in the JC Penney court, will be decorated with paper angels that bear the names and gift wishes of children whose parents are incarcerated in prison. Individuals select angels, purchase the gifts listed, and return them to Angel Tree volunteers. Gifts will be distributed to the children in time for Christmas.
Local project director Sharon Eads believes that more than 3,000 children will be assisted through the Waco project. Similar Angel Trees are set up in hundreds of cities across the country.
Prison Fellowship volunteers, staff and chaplains ask inmates to participate in the Angel Tree and to write down the ages, names and addresses of their children. They also select a gift category, although Sharon said each child always receives at least one item of clothing in addition to other gifts.
The Prison Fellowship Angel Tree at Richland Mall opened Nov. 1 and will remain until Dec. 19. If you would like to participate with a donation, Sharon and her volunteers will do the shopping for you. You can mail your check to Project Angel Tree, 3615 Franklin Ave. #345, Waco, Texas 76710 or bring it by at 3615 Franklin Ave. (Mail Plus).
The Angel Tree program was founded in 1982 by Mary Kay Beard, who at one time was listed as one of America's most wanted criminals. After spending six years in an Alabama prison on armed robbery charges, Beard began the program after witnessing first-hand how inmates tried to give presents to their children. The program has now grown to the largest national outreach specifically for children of prisoners.
For more information to donate or sponsor, contact Sharon at her office at 254-644-9870.
Barkin' Ball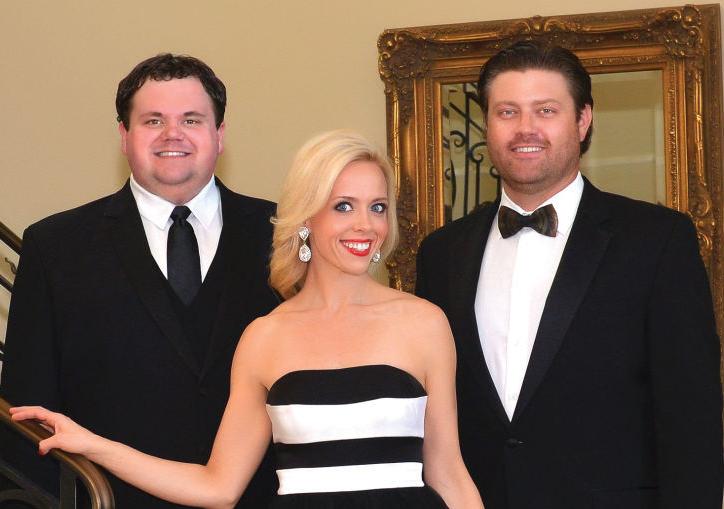 Christmas is no sooner over when it's time to ring in 2018. One of local residents' favorite ways to do that is by attending Fuzzy Friends Rescue's annual Barkin' Ball on New Year's Eve at the Waco Convention Center. The "Black and White Masquerade" will feature fantastic entertainment, food, silent and audible auctions and more.
The Taylor Pace Orchestra from Dallas will have guests hitting the dance floor. The upbeat party band plays everything from Frank Sinatra to Maroon 5. When dancers get tired, they can revive by wolfing down fabulous food, including a carving station, assorted vegetables (even New Year's black-eyed peas), a pasta station, breakfast bar and desserts like bread pudding and mini pies from Eddie Dean Catering.
The audible auction will include a trip to see "Harry," the Harry Connick Jr. talk show in New York City; a week's stay in Kiawah, S.C.;a trip to Colorado; the latest in copiers; and a diamond necklace from Di'Amore Fine Jewelers.
Fun mystery boxes and "pooch pull" also return to the ball. The mystery boxes are always filled with great prizes, and the pooch pull lets guests buy a Christmas ornament featuring a number corresponding to a prize. A wine pull has been added to the night's activities. The rescue has teamed up with the Waco Hilton so that guests can stay at the hotel after the party for a special rate.
Bricker Bruner is once again serving as ball chairman, along with Ann Skeen and Brian Mitchell.
"Fuzzy Friends Rescue has creat¬ed a very special place for those animals that come to them in need," Bricker wrote. "There, bodies are healed, spirits are renewed and animals are given a second chance at life, a second chance at hope and a second chance to trust. We have seen so many success stories this past year and as we turn the page into 2018, we look forward to saving many more lives."
Those success stories include Sophie, a pregnant Shih Tzu who was rescued from the city shelter. She had a litter of six puppies; mom and pups have been adopted. A young Schnauzer came in with an abdominal hernia. Fuzzy Friends raised money for her life-saving surgery through Facebook and she was adopted in October. A Labrador that had emergency surgery from a twisted stomach now has a new home.
"We play a vital role with the city shelter to maintain the no-kill status, and we work closely with the Waco Humane Society," said Fuzzy Friends founder Betsy Robinson, who continues to volunteer at the rescue most days. "Once we are committed to an animal, we go the distance with that animal. We house about 150 animals, both dogs and cats, at any given time."
In 2016, Fuzzy Friends rescued 211 dogs and cats from the city shelter, saving the city of Waco $21,100. The organization also participates in the READ program that allows children to read to a dog, which provides a low-pressure situation to help children with literacy issues. Each month, Fuzzy Friends Rescue takes shelter animals to area nursing homes through the Smiles Therapy program. Many of the residents do not have any other visitors, except for these animals, Betsy said.
Barkin' Ball provides 60 percent of Fuzzy Friends' annual budget. Other events that help the rescue include the Zombie Run, Pooches on Parade and Pull for Puppies, a new event coming in April.
Individual tickets to the Black and White Masquerade cost $200. For more information, visit fuzzyfriendsrescue.com.
Calendar Planning
Does your non-profit organization already know key fundraiser dates for 2018? Wouldn't it be nice to know when other community non-profits were having their fundraisers? Let's share that information.
The Act Locally Waco community event calendar is providing space for listing 2018 fundraiser dates with the hope that local organizations won't plan their events on the same day as other fundraisers. Go to actlocallywaco.org, click on the "Fundraisers" tab, and enter the information for your 2018 fundraisers today. Let's get ahead of the game for next year!