Beyond just a dessert for children, cupcakes are having their moments in the adult world, too.
Nowhere is that more true than behind the Franklin Avenue storefront of What About Cupcakes? Inside the doors is a magical world where happy colors give way to delicious tastes for children and adults alike.
The mother-and-daughter team of Laura Hill and Holly Hefelfinger own and run What About Cupcakes?, 1001 Franklin Ave.
Hill opened What About Cupcakes? originally in 2008 on North 25th Street in 2008. This past July the business moved to its Franklin Avenue location.
"We moved because we needed a larger space," Hill said. "Our customers are still learning where we are, but we are hoping over time they will (know). We share parking with Alpha Omega (next door) and people can also park on the street."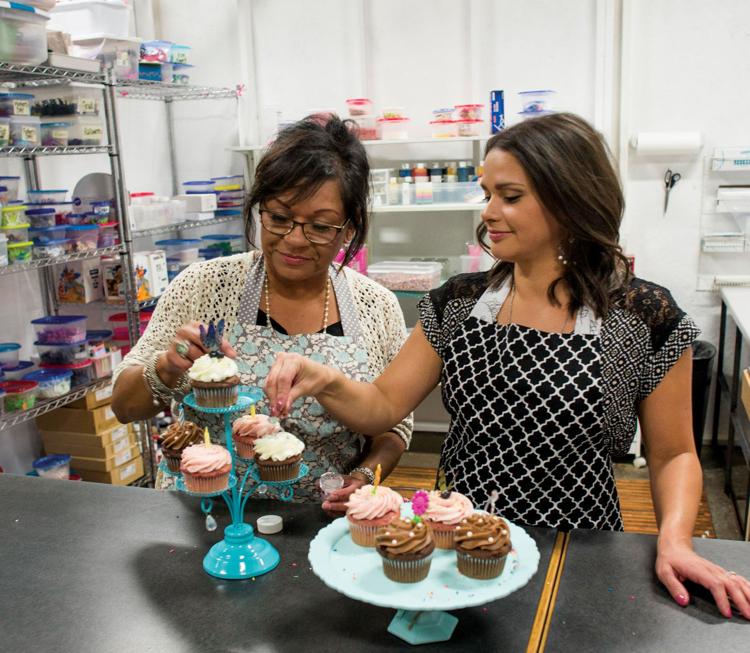 The shop itself has a fun décor, with cupcake images throughout the room, fun and bright knick-knacks adorning tables and cabinets.
Most of the shop's customers just run in and out for a quick pick-up of cupcakes, but a couple of small tables are available for occasional customers who want to eat their dessert there.
The cupcake shop got its beginnings when Hill started the business because she decided there was a need for a cupcake shop in town.
"I wanted to start my own business at the time and no one had cupcakes," Hill said. "I chose cupcakes because I didn't want to do cake or pie – I wanted to do something different."
Eventually, Hill's daughter, Hefelfinger quit her job in the insurance field and joined her mother full time in the business.
It has been a world of cupcakes ever since. Hefelfinger is now a main cupcake decorator as well.
Early Start
Before the cupcake decorating can even begin at What About Cupcakes? it's all about making sure the ingredients go in perfect together.
Hill said the cupcakes are baked fresh every day. And though the listed hours are 10 a.m. to 5 p.m. Monday through Saturday, closing time comes earlier once they run out of the day's baked goods.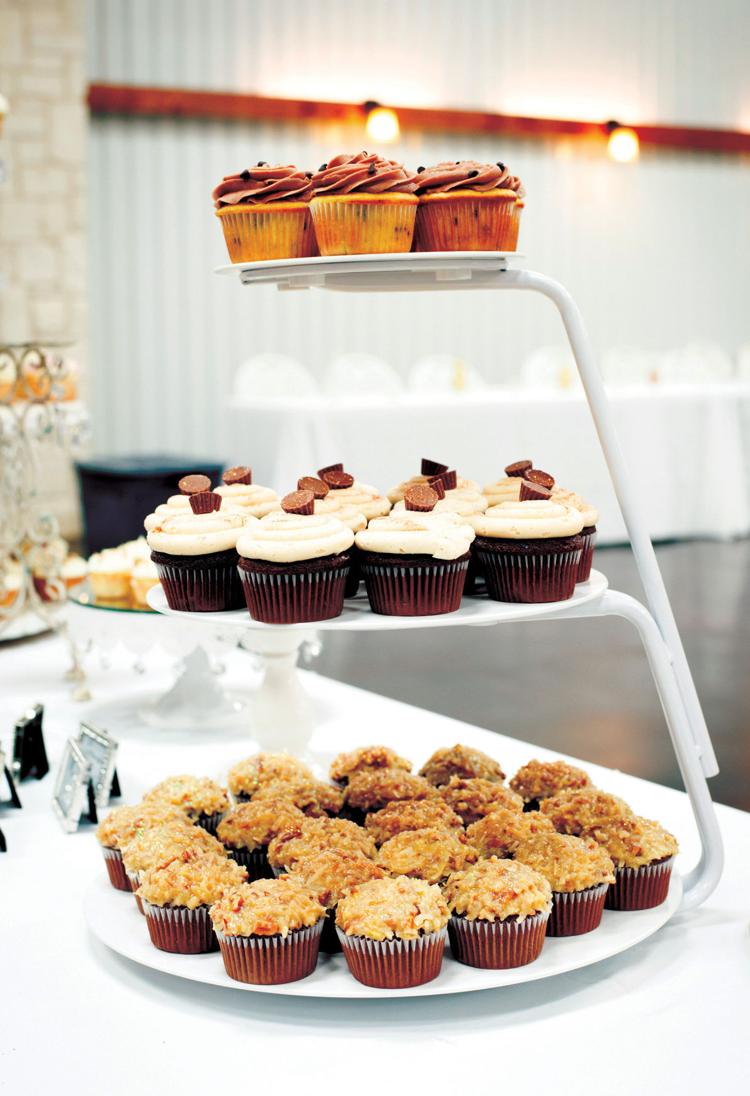 The real dedication lies in the fact that the women start their day at the oven at 4 a.m. each day to bake the cupcakes and make the frosting.
The results are nothing short of inspired. Little cupcakes with light pink frosting and baby pins for baby showers or whimsical options for the holidays, to name a few.
Hill won't give up any of the recipes for the tasty cupcakes, though.
"Everything we do is a secret," she said.
It's not surprising that Hill and Hefelfinger have a few recipes hidden up their sleeves; they are third-generation bakers and decorators.
"We have eaten cupcakes and cakes all our lives because my mother baked cakes for people for as long as I can remember," Hill said.
In fact, it was a yellow cake with vanilla buttercream that she remembers as that first cupcake she baked and ate herself.
On the Menu
On the menu at the shop are mini-cupcakes as well as regular and jumbo sizes. Daily flavors include strawberry, vanilla, chocolate, peanut butter and Oreo. Every day has at least one featured cupcake, sometimes two.
Crowd-pleasing flavors include the red velvet as well as non-alcoholic (of course) strawberry and lime margarita cupcakes with sugar around the "rim" of the cupcake. Cupcake sliders feature split cupcakes with frosting in the middle.
A favorite cupcake of the more mature customer is the Hummingbird – made with banana cake and contains pineapple, coconut, pecans and cinnamon.
"Our featured cupcakes require a little more TLC than the others," she said.
And if a sweet tooth isn't sure there's enough frosting on that cupcake, Hill said they also sell "frosting shots." The "shot" is a 1-ounce, plastic cup filled with the customer's choice of frosting. Each one costs 50 cents.
While it's mainly cupcakes, Hill said their tea-cake cookies, which are not as sweet as the average sugar cookie, have been very popular.
Hefelfinger also sells craft items she makes at the store.
Special Deliveries
Hill's husband, David, is a personal trainer and has connections to former Baylor athletes, several of whom later volunteered to deliver the cupcakes to customers, which added special appeal to the recipients.
Those former athletes included basketball players Melissa Jones, Brady Heslip and Rico Gaithers, who now is a football tight end with the Dallas Cowboys. Getting cupcakes delivered by such local celebrities was an extra treat for some, she said.
The name for the business even has a local celebrity connection. David Hill also is a personal trainer for KWTX-TV news anchor Julie Hays.
It was Hays, Laura Hill said, "who suggested the name for us Why Not Cupcakes? My husband, David, told me wrong and he said she suggested What About Cupcakes? and I liked that better so it stuck."
---
Mon-Sat, 10 a.m. to 5 p.m. or until cupcakes are sold out