For high school golfers in Texas, the ultimate tee shot is the one that lands in the Austin area.
Regional golf tournaments in the UIL have been unfolding this week, and several Central Texas golfers have already punched their tickets to state.
Others still face that window of opportunity.
Lorena junior Steelie Priest finished as the second-place medalist at the Region III-4A golf championships at Raven Nest Golf Course in Huntsville. Priest carded rounds of 84 and 82 for a 166 total to qualify individually for the 4A state tournament, which is slated for April 25-26 at Austin's Onion Creek Golf Course. Priest had won the district individual title earlier in the month.
Boys action in Region III-4A began Wednesday and continues through Thursday at Raven Nest. Lorena's Corbin Conradt and the Robinson boys' team are among the other area golfers contending for state berths.
Midway senior Mia Ayer will be making her third straight state appearance after tying for second overall at the Region II-6A tournament at Cottonwood Creek Golf Course. Ayer tallied rounds of 76 and 74 for a 150 total. A Notre Dame signee, Ayer finished in a tie for 32nd at the state tournament last year after taking eighth place as a sophomore in 2014.
The 6A state tournament will be held April 25-26 at Legacy Hills Golf Course in Georgetown.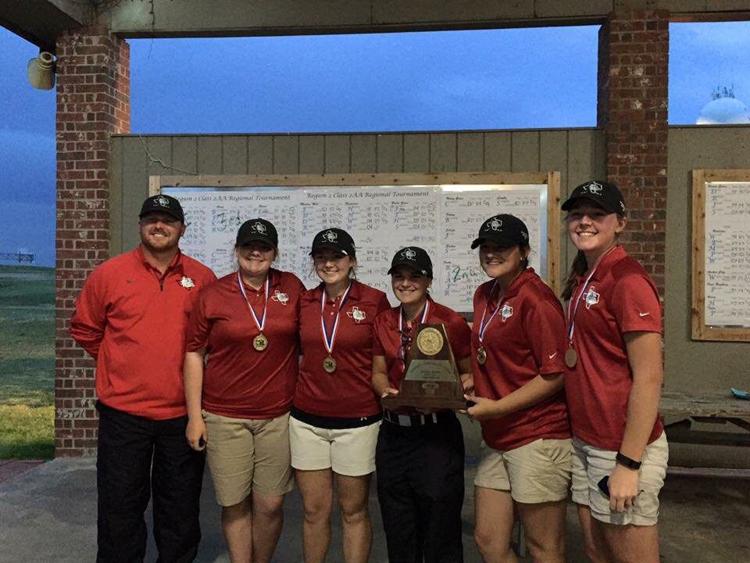 Hamilton's tradition-rich girls golf team will be returning to state in Class 2A after a dominant performance at regionals. The Lady Bulldogs won by 49 strokes over the next nearest challenger.
Central Texas coaches may submit regional golf results to the Tribune-Herald at sports@wacotrib.com.
Vanguard golf keeps up TAPPS domination
At the TAPPS level, no golf teams are more consistent than the ones belonging to Vanguard.
Vanguard's boys team won its district championship going away Tuesday, winning by a margin of 69 strokes. The Vanguard girls were only slightly less overpowering, as they also won district by 23 strokes.
Vanguard's Cole Kerns won the individual district title on the boys' side, while Vanguard's Grace Gardner took the girls' title.
Now the Vikings and Lady Vikings will turn their attention to the TAPPS state tournament, familiar stomping grounds for both dynasties. Vanguard's boys are seeking their 12th straight state championship, while the girls are going for four in a row.
The TAPPS state tournament for Class 3A will be held May 2-3 at Stonetree Golf Course in Killeen.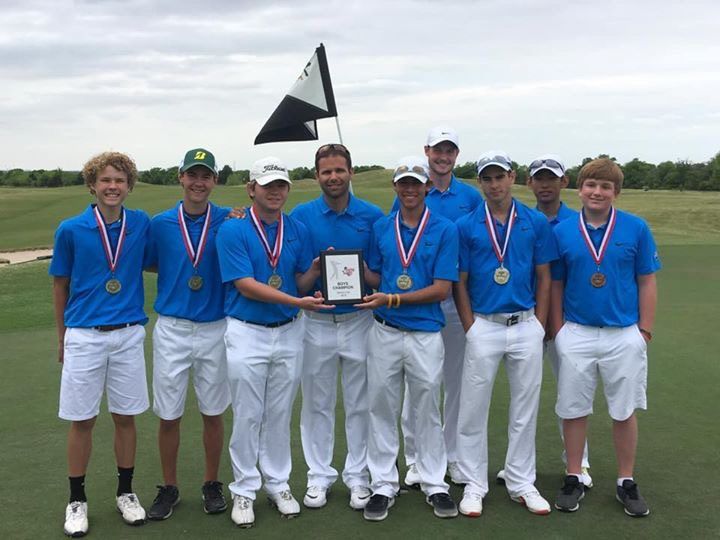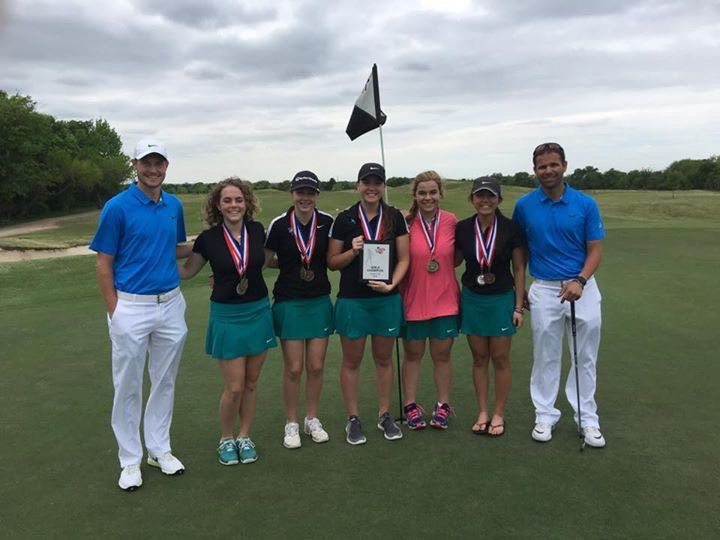 Yoemen star Smith commits to UMHB
Cameron Yoe's Traion Smith announced Wednesday that he'll play football for Mary-Hardin Baylor in the fall.
Smith, the Tribune-Herald's Super Centex Offensive Player of the Year as a senior, suffered a knee injury in the Yoemen's 43-33 loss to Daingerfield in the Class 3A Division I state championship game in December. His absence proved costly for Cameron, which was denied in its quest for a fourth straight state championship.
Still, it turned out to be an incredible season for Smith, who became both the single-season and career rushing leaders in Central Texas. Smith ran for 3,010 yards, becoming the first Central Texas player to eclipse the 3,000-yard mark, and scored 50 touchdowns in 2015, giving him an area-record 7,625 yards for his career.
Smith revealed his college choice on Twitter.
"Never knew the recruiting process would be so hard," Smith said. "With that being said, I would like to announce that I will be attending UMHB. After my horrible injury, they were the only ones that still believed I will be the greatest when I make it back to the field."
Smith had surgery on the torn ligaments in his knee Dec. 29, and hopes to play this fall.
Waco High in search of girls hoops coach
Waco ISD athletic director Johnny Tusa said he hopes to present a new Waco High girls basketball coach to the school board at their May meeting.
Ross Barber, who had coached the Lady Lions for the past five seasons, announced earlier this week that he has accepted the head job at Tyler Lee, his alma mater. Barber led the Lady Lions to four playoff appearances and a pair of district championships in his tenure.
Waco ISD is in the middle of the 10-day period the vacancy must be posted on its website. Tusa estimated that he'd received about 20 applications for the job over the past three days.
"We'd like a candidate with at least three to five years coaching on the varsity level," Tusa said. "But even if someone doesn't fit those parameters, that doesn't prevent them from applying."
Tusa said he hopes to begin interviewing candidates April 21-22.