Centex girls basketball preview: Teague wants to be a basket better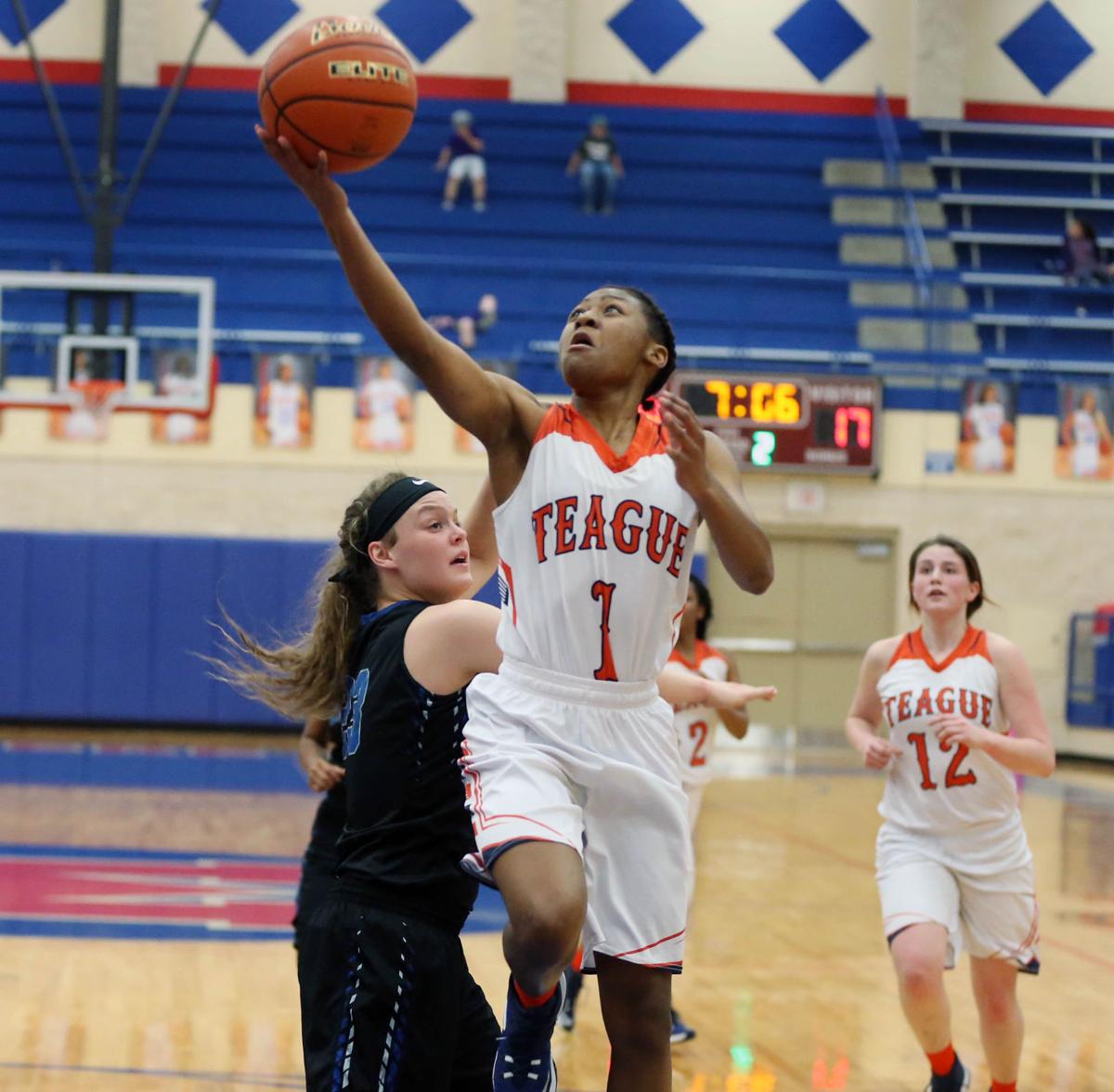 For weeks after the season, the Teague Lady Lions didn't go near a basketball. Even in the summer, they typically kept the balls on the racks.
Sometimes you need to get away. Such is the feeling when you fall two points shy of your dream, as Teague did back in late February, when a buzzer-beating jumper from Buffalo's Jordan Jenkins prevented the Lady Lions from reaching their first-ever UIL state tournament.
"We were definitely excited about the season we had, but we definitely remember the faces of Buffalo as they celebrated. We realize that could have been us," Teague coach Chris Nickleberry said.
Could it be Teague in 2017-18? Quite possibly. The Lady Lions bring back eight first and second-team all-district players from last year's 23-6 team, and are ranked No. 3 in Class 3A in the Texas Association of Basketball Coaches Preseason Poll.
Though the Teague players didn't spend all summer with a basketball in hand, that's not to say they lazily sat around on their sofas, either. Nickleberry said that the Lady Lions realized the breakdowns they made at the end of the Buffalo game in the regional final, and specifically targeted those areas.
"We did some things in the last 14 seconds of that game that we are normally good on," Nickleberry said. "We're usually great at cutting off the baseline, but we let them create an edge up the floor. So we worked on all the little things – cutting off the baseline, boxing out – just being conscious of those things. We've got to make them a habit."
This will mark Nickleberry's final season to coach his twin daughters, KaDaja and Ashley, a pair of Super Centex stars in the backcourt. It's been a time he wouldn't trade for anything, the coach said.
"It's been a blessing. Sometimes you just want to be dad, but I can't, I'm the coach," Nickleberry said. "But besides just my daughters, this group of seniors I've coached since Little Dribblers. So I've known them all their basketball careers, and every one of them is special."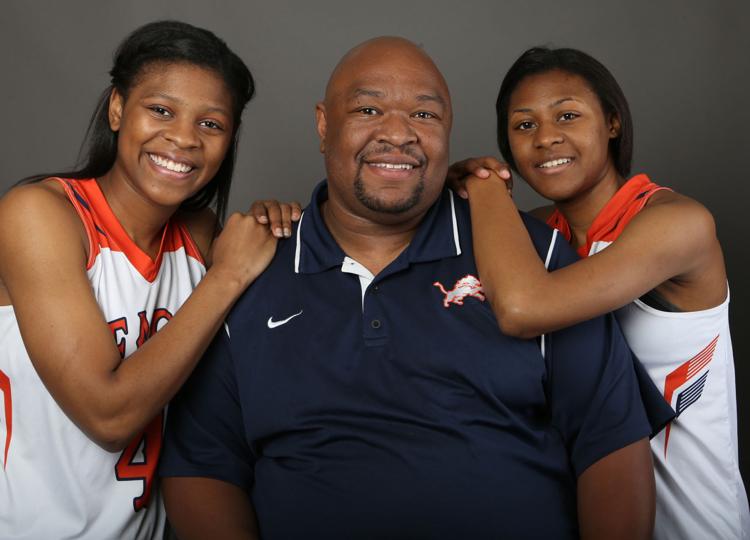 Nickleberry said that at home, he's always dad first.
"We used to (talk basketball), but I stopped it, because it's kind of like bringing the job home," he said. "Frankly, with both of them going through injuries a couple of years ago, you realize that they're still your children, your kids, more so than basketball players. Early on, I was hard on them, gung ho on the time, pushing them, but when got hurt, I had to humble myself. … We don't talk basketball at home unless they bring it up."
The 5-foot-8 KaDaja Nickleberry is Teague's go-to offensive threat. She won 18-3A Offensive Player of the Year honors while averaging 17.3 points, 9 rebounds and 4.2 assists per game.
The slightly smaller 5-6 Ashley Nickleberry makes a hefty impact defensively, as she pressured opposing ballhandlers into 7 steals per game to go along with 12.1 points and 5.2 assists a night.
Teague has several sturdy complementary pieces constructed around the Nickleberry sisters. Senior guard Zytaria Herod offers quickness and sage experience. Cady Drake and Madison Steen are capable and willing long-range snipers, though Nickleberry is still waiting for the day "when they both catch fire in the same game." Nickleberry has high hopes for sophomore guard Macy Guerrero, who he says will get the "keys to the Cadillac" when the other guards graduate after this season.
And then there's 6-foot-2 Destanee "Devo" Roblow, last year's breakout star. Roblow averaged 15.4 points and 18.2 rebounds as a sophomore last year, cleaning the glass to a sparkling shine in the playoffs. She'll be back as Teague's primary post presence – not to mention locker-room cutup.
"Devo is fun to be around," Nickleberry said. "She's always smiling, dancing, cutting up. But she's having fun, and that's great. And, watch out, because she's even better than she was before."
The UIL girls basketball season officially tips off Friday, though Teague – whose volleyball team will face West in the playoffs on Thursday – will hold off to start until Tuesday, facing La Vega.
Of course, the Lady Lions want to be playing their best ball in March.
"We know we've got to do everything well for 32 minutes of every game," Nickleberry said. "You've got to, there are no ifs, ands or buts about it. Because if you do them well, you'll find yourself coming up short."