Bahama Bucks was the hangout spot. Years ago, when the shaved ice company had a location in Hewitt, a few junior high boys would hang out there after school before they headed home. While that Bahama Bucks is no longer there, those former junior high boys are now preparing to bring Midway its first ever state title.
Between the occasional brain freeze and talking about what went on at school that day, the dream of making a special playoff run once they were on the Panther varsity football team together was always there.
Grant Parnell smiled when he looked back on those times with his best friends who are now his teammates. He's known them for nearly longer than he can remember.
"We've all been buddies hanging out outside of school," Parnell said. We all get along. Nobody gets mad at each other. It works out really well."
When he thinks back to those junior high days, Matthew Barnhill laughs and shakes his head. He's immediately taken back to the countless sleepovers at each other's houses.
"We would stay up late and watch movies," Barnhill said. "Growing up we were kind of rebellious and watched 'Stepbrothers.' We thought it was the funniest movie of all time."
From seeing each other during class, to visiting Bahama Bucks after school, to sleepovers at each other's houses, this has built the foundation for a special season. None of this talk of friendship and brotherhood and bond is fake. There's no jealousy about who gets the most yards or the most tackles or the most attention.
"Nobody really cares who gets the touches is what helps," Parnell said. "We all get along. If somebody scores we're all happy for them. It's not, 'I want the ball.' On defense, everybody swarms to the ball. As long as we get the tackle and we're playing with each other, we're good."
Look past their word if you have to, and you'll see the talk being walked out on the field. The celebration when something good happens, and the way they pick each other up after something bad transpires.
"I think if we weren't that close we wouldn't be this far, honestly," Parnell said. "We just gel really well and it shows on the field."
It's been a common theme for this group since those days at Bahama Bucks. They've always talked about how far they could go.
"We just, I don't know, we've just been playing together for so long that it makes it easier for us to communicate and everything. When someone's mad we won't mess with them or something like that. We know the people who not to mess with and the people to mess with."
At that moment, a ball of time comes flying and hits Goodall in the arm. There's a group of Panther seniors assembled off to the side. By the laughter and the reaction from Goodall, he doesn't have to look twice to know who threw the tape — Jaxon Player.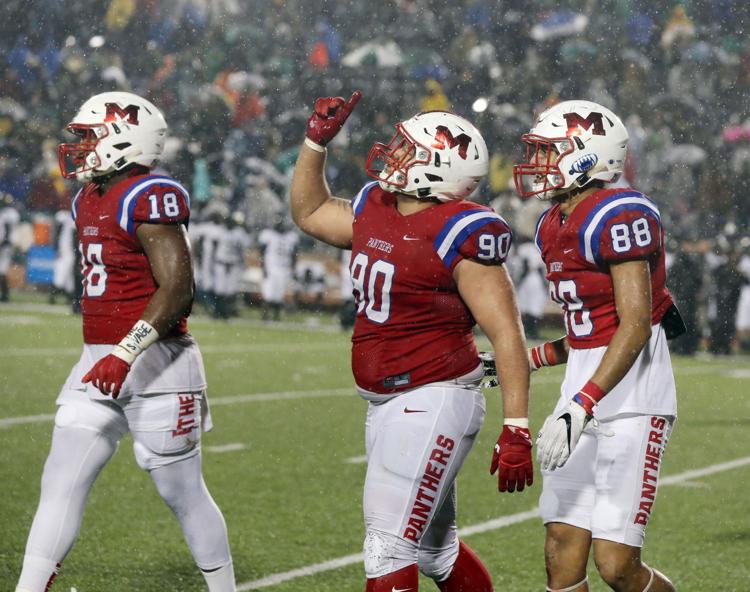 As different players answered questions about which of their teammates were most likely to do something, like eat bugs or host Saturday Night Live, Player's name was mentioned multiple times. Mostly as a joke, as Player was in earshot.
He proudly agreed that he would host Saturday Night Live. He calls his house the "Player Palace," after all. But Player wasn't pumped that he was the Midway Panther most likely to win a hot dog-eating contest.
By the way he's been on the field all season, paired with his shenanigans after practice on Thursday, the bittersweet tone in his voice when he talked about Saturday's championship game wasn't surprising at all. It was genuine.
"This is pretty special," Player said. "I don't think anybody else has (a bond) like this. It's going to be hard leaving these boys Saturday, but I know we'll all stay in touch."
It was Player who suggested over the summer that they all go to BSR Cable Park, a water sports facility in Axtell where riders and skiers are pulled around a lake, not by boats, but by cable systems. It also has water slides and a lazy river.
"We did flips off the big slides and everything," Barnhill said. "That just kind of set the tone for the year."
Added Cobe Burch: "That was a very fun trip. Me not being able to seeing that well was kind of scary. There were a lot of good and bad memories on that trip."
Burch isn't like the rest of this Midway group that has known each other since junior high. Burch moved in his freshman year from Minnesota. Looking back, he said it took "maybe a week" for him to become one of the guys.
"I was the new kid, and they welcomed me in with warm arms," Burch said. "We became brothers. We do a lot of things with each other."
Every morning during the summer, CJ Williams' cell phone would ring. On the other end was his quarterback Tanner Mordecai, offering a wakeup c…
During those junior high years, these guys weren't always on the same team. Most of the time, they played against each other. And Player couldn't stand Tanner Mordecai.
"He was always so good," Player said with a grin. "But now he's on my team. It's a win-win."
Behind the leadership and play of Player and Mordecai, the Panthers are 15-0 with their sights set on a state title. Whenever the Panthers have faced adversity, from the beginning of the season to now, they've had an answer.
None bigger than the sigh of relief after the Longview kicker missed the field goal with seven seconds left that would have given the Lobos the win over Midway last Saturday in Allen.
Player called it his favorite and worst memory from the season, knowing he and his teammates were going to state but also realizing how close they had come to losing.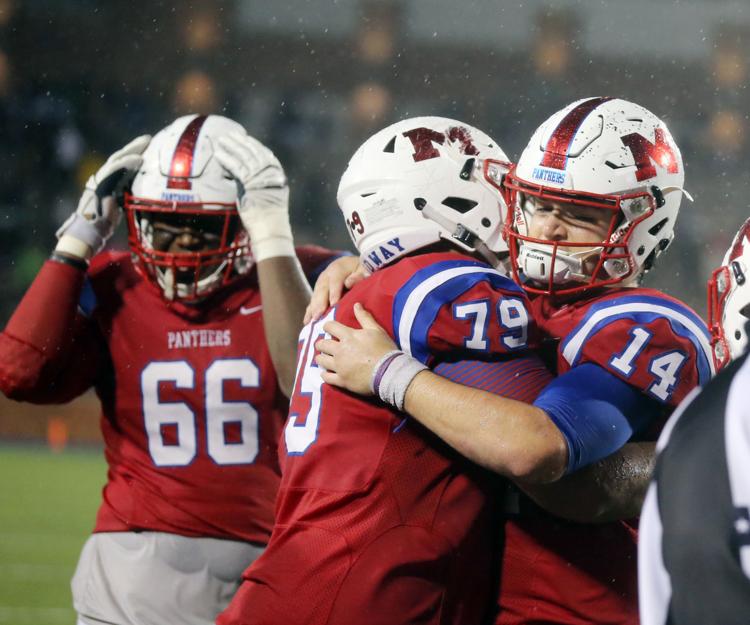 For Barnhill, the focus moved to making sure the Panthers don't go home in a week's time empty-handed.
"At the end of the game we just gave each other hugs and knew we had done what we accomplished getting to state," Barnhill said. "Now it's time we finish the job."
While realizing the dream that was voiced so many times so many years ago in Bahama Bucks and various sleepovers has fueled the drive to keep the season ago, there's a little something extra for this Panther senior class. They knew if they kept winning, they kept playing together.
"I feel like just because a lot of us are going our separate ways with college and football and stuff, we don't want to have that one last practice," David Priebe said. "We kept working as hard as we could to win another game."
That final practice has come and gone. And the final game of the season is approaching. But these Panthers are ready. They have been for years.
Note: Midway quarterback Tanner Mordecai was named the first-team quarterback and the Offensive Player of the Year on the Associated Press Sports Editors Class 6A all-state team on Thursday. Mordecai, an Oklahoma signee, has thrown for 3,989 yards and 48 touchdowns this season while rushing for 1,131 yards and 23 more TDs.