The eyes are always moving, the ears attuned to their surroundings.
Of all of Umoja Gibson's positive qualities – and there are many – perhaps the most beneficial is that he is observant. He watches, and he listens.
If someone offers a compliment, he absorbs it and is grateful. But he also takes stock of the commentary of the critics, the naysayers. Such as – You're not big enough. You can't get to the regional tournament. Nobody out of Waco ever makes it in basketball.
Gibson aims to prove such doubters wrong. "All the time," he said. "It makes me have a chip on my shoulder. A big chip."
Truth be told, there is much more to praise in the University High senior's game than to criticize. Gibson was more than happy to slip University's talented team on his shoulders like a backpack and carry the heaviest of loads. The lightning-quick guard averaged 22.4 points and 11.1 assists per game – best in Central Texas in both categories, among reporting schools – while helping the Trojans make history with the program's first-ever No. 1 state ranking.
Thus, the Tribune-Herald delivers this compliment – Gibson was an easy choice as Super Centex Player of the Year.
Basketball has consumed Gibson's life for as long as he can remember. His father stuck a ball in his hand as soon as he could walk, with little Umoja hitting the court for his first competitive games at age 4 at the Doris Miller YMCA in East Waco.
"Ever since then, my daddy has been coaching us," Gibson said. "When we got older we got with other coaches, but it all started with my dad when we were young."
Gibson and several of his senior teammates at University have logged starter's minutes on varsity for three years or more. With that experience came expectation. Coming into the 2016-17 season, the Trojans believed that a trip to the UIL state tournament in San Antonio was well within their reach.
"Four of us had been on varsity since we were sophomores and freshmen," Gibson said. "So they expected us to be good. We had to be on our best, because everybody knew what we were capable of. If we didn't go out there and prove it, we'd be a bust to the city."
The Trojans didn't bust. They won 29 games, the program's fourth district championship in five years and reached the Region III-5A semifinals before falling in a shootout to Fort Bend Marshall.
Oh, and for about two months straight, the Texas Association of Basketball Coaches ranked University as the No. 1 team in Texas in Class 5A.
"It was big. It put us on the map," Gibson said. "Most of the time, I feel like Waco is slept on, with talent. We've got a bunch of talent coming out of Waco, but it just goes unrecognized. For us to be No. 1 in the whole state, that's the best."
Gibson stood out as the catalyst for many of University's victories. His game is as well-rounded as a rack full of Spaldings. Offensively, he boasts the ability to bury 3-pointers from the scorer's table or make a defender vanish off the dribble. He didn't take nights off on the other end of the floor, either. He welcomed the challenge of locking down his man defensively.
"The kid is great. He's not just a scorer, he's all-around," said Rodney Smith, Gibson's coach for the past four years before recently shifting into University's football coaching job. "He loves to give it up, but more importantly he wants to stop the guy in front of him. He wants your best guy."
Gibson has heard cracks about his size. He is slender, and one of his missions is to build more muscle in the weight room. He stands 6-feet-tall, which isn't short by most normal definitions but is on the smaller end for college basketball, where 6-foot-4 point guards are abundant.
"I ain't big," Gibson said. "Everybody always talks about my size, but I don't see nothing wrong with my size, as long as I'm competing out there with everybody. That's all that matters. It's not your size, it's your heart. That's what I was always told."
Gibson has little doubt that he'll be able to compete on the college level. Coming into the season, Texas State was the only Division I school to offer a scholarship, but since the season has ended Old Dominion and DePaul have also made visits He also has a variety of options at NCAA Division II schools.
"It's been stressful. I ain't going to lie," Gibson said. "It's been stressful. I had some offers at the beginning of the year, but I guess they all dropped me. … . I'm just trying to take my time and make the right decision. Make sure I don't rush into something, just go in there and make sure that everything is set for me to go in and play as a freshman."
COACH OF THE YEAR
When Dexter Patrick first learned of Teague's basketball history, he cringed.
Then he made a promise to himself and the community – no more.
"For me, I took it personal when they hired me, because they told me that Teague had two playoff wins in 100 years or whatever it was, said Patrick, the Trib's Super Centex Coach of the Year. "First year, we made it and had a playoff win, went out second round. Then the next year was our rebuilding-type of year. I had a lot of seniors that first year. As we took those L's, I told them, 'Man, it's all right to take some L's as long as this program is getting better.' It finally came together."
It not only came together – it became an every-year ritual. This year Teague won 25 games, surpassing the 20-win mark for the third straight year while also making a third consecutive appearance in the regional tournament.
Teague was as close as any team in Central Texas to advancing to the UIL state boys' tournament. In Patrick's estimation, what made the Lions so effective was born out of the sense of brotherood that permeated the team. And he wasn't just referring to siblings like Mylan and Mychal Shed.
"The team chemistry with everybody was there," Patrick said. "There wasn't anybody who hated somebody because they took another shot, something like that."
Ultimately, Teague finished just one win shy of the state tourney, falling to Jarrell, 74-58, in the Region III-3A final. Patrick's Lions keep adding more playoff wins to the school's ledger, but the coach wants more.
"Me, I just want — Teague has never been to any state thing in a team sport," Patrick said. "That's my fire. I was blessed, I won a state title as a player (at Clarksville High School). I won a national title as a player (at the University of Science and Arts of Oklahoma). So I've been to the dance a couple of times and I've had that experience.
"So I want Teague to feel that. There are a lot of towns around, most all of the towns around the surrounding area have won state in some team sport. That's my fuel, to get better and get us there."
Other coaches considered for the Super Centex honor included La Vega's David Drafahl, Connally's Quinton Snell, McGregor's Jason Taylor, Midway's Brad Chasteen and University's Rodney Smith.
NEWCOMER OF THE YEAR
In some ways, Keshawn Rice was probably ready for varsity last year as a freshman.
But Teague coach Dexter Patrick thought that Rice, who was coming off leg surgery, would be better served getting back into playing shape while logging big minutes for the Lion JV team. Rice agreeably accepted the assignment, and then showed up better than ever for the 2016-17 season.
In his first varsity season, the 5-11 sophomore guard provided instant offense off the bench for a regional finalist team, averaging 10.5 points on the season and 15.4 points and 7.1 reboundsin Teague's five playoff games. Rice's seamless transition from the farm team to the big leagues makes him the Trib's recipient of the Super Centex Newcomer of the Year honor.
"I wanted him to play and get healthy," Patrick said. "I didn't want him to sit on the bench on varsity last year. He took it and ran with it. I said, 'Be ready next year.' And he came back ready."
To his credit, Rice seized the opportunity to sharpen his skill and grow as a player.
"I felt like I just needed to work on my game a lot more, get better every day," Rice said.
Basketball is sort of family heirloom in Rice's household. He has relatives with all manner of hoops success.
"He's a scorer. It's in his bloodline," Patrick said. "He's kin to Oliver Miller, he's kin to Antonio Burks, the Rice coach, and he can straight up shoot it, too. I knew he had it in him."
What Patrick likes best about Rice is that he takes criticism to heart and works to improve. After a couple of playoff games, the coach approached the guard and implored him to pull down more rebounds.
"Then the next three games, he had 10, eight and nine," Patrick said. "You like players like that. You tell them something and they go back and make it a point to prove to Coach that, 'I can do this.'"
First-team profiles
17-4A offensive MVP lit up scoreboard for 18.6 ppg, shot 42 percent from deep.
Multiyear starter led area in scoring (22.4) and assists (11.1) for No. 1-ranked team.
Gifted floor general distributed 7 assists per night for regional semifinalists.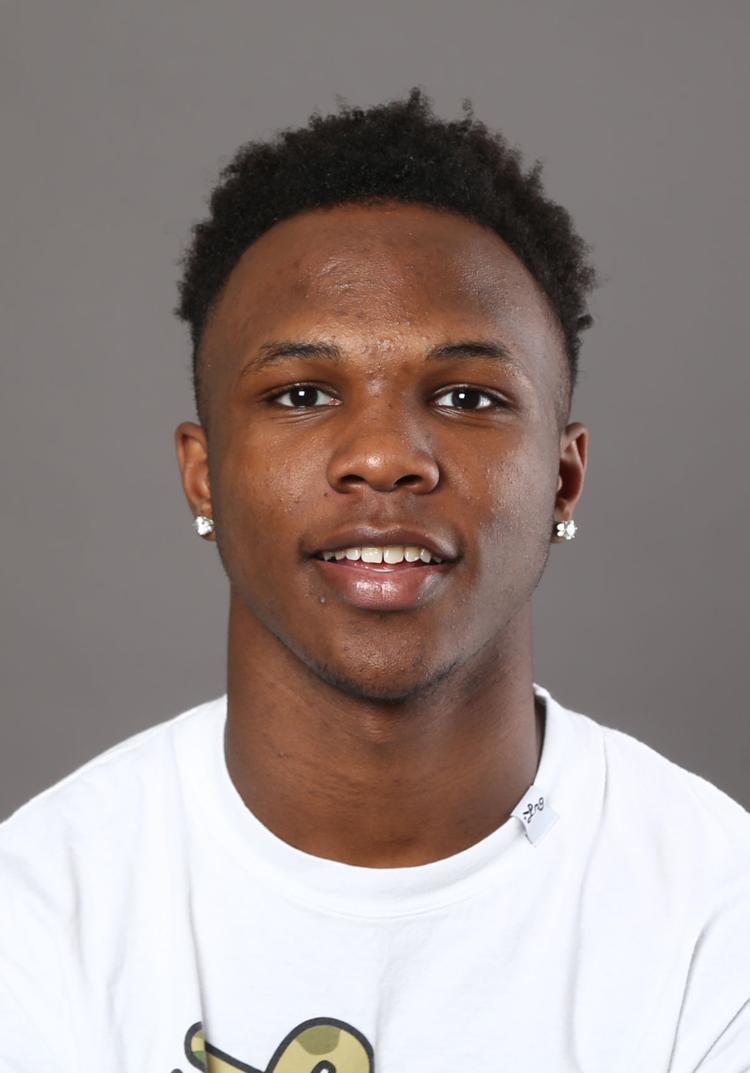 17-4A MVP provided steady scoring, defense for regional tourney team.
19-3A MVP averaged 19 points as Bulldogs won first playoff game since 1994.
MCC signee, 8-6A offensive MVP used versatile skill set to help Midway to 26 wins.
18-3A MVP amassed 15.4 points, 7.1 boards for three-time regional tourney team.
18-2A MVP demonstrated toughness in paint, averaging 19.8 points, 9.4 boards.
Talented big man racked up double-double (21.3 ppg, 10.6 rpg) production for proud Blackcats.
High-flying dunker scored in other ways, too, while adding stingy defense.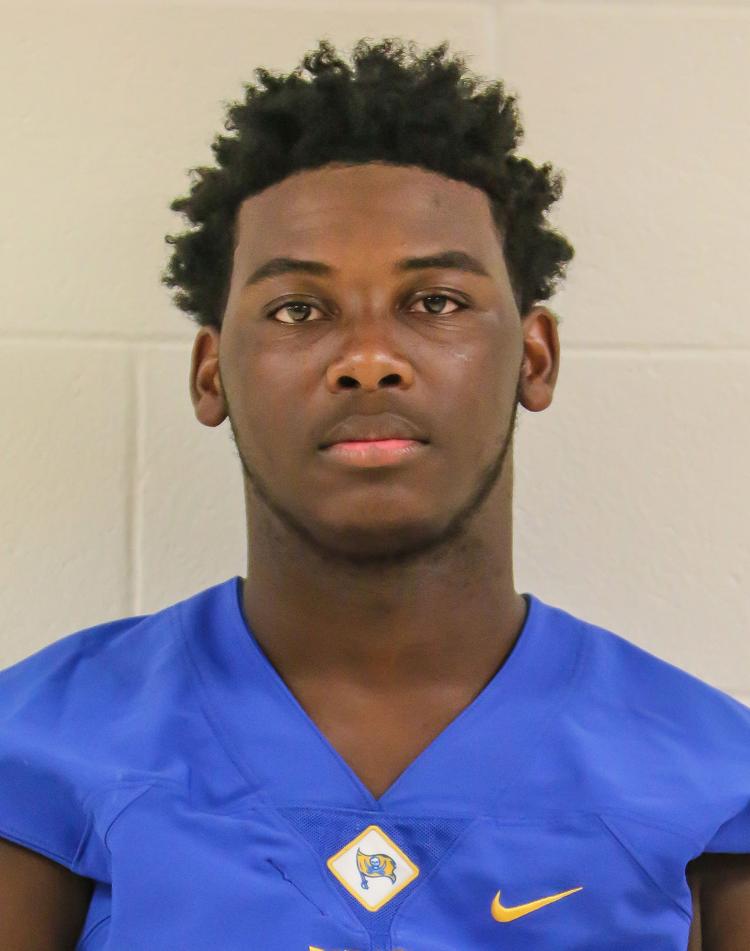 Two-sport Super Centex star was a force in post (13.7 ppg, 9.2 rpg) for Pirates.
Sam Houston signee stood tall as area's most fearsome shotblocker (3.0 per game).