Brice Cherry: Remembering the legends of Hollis and Aggie Ann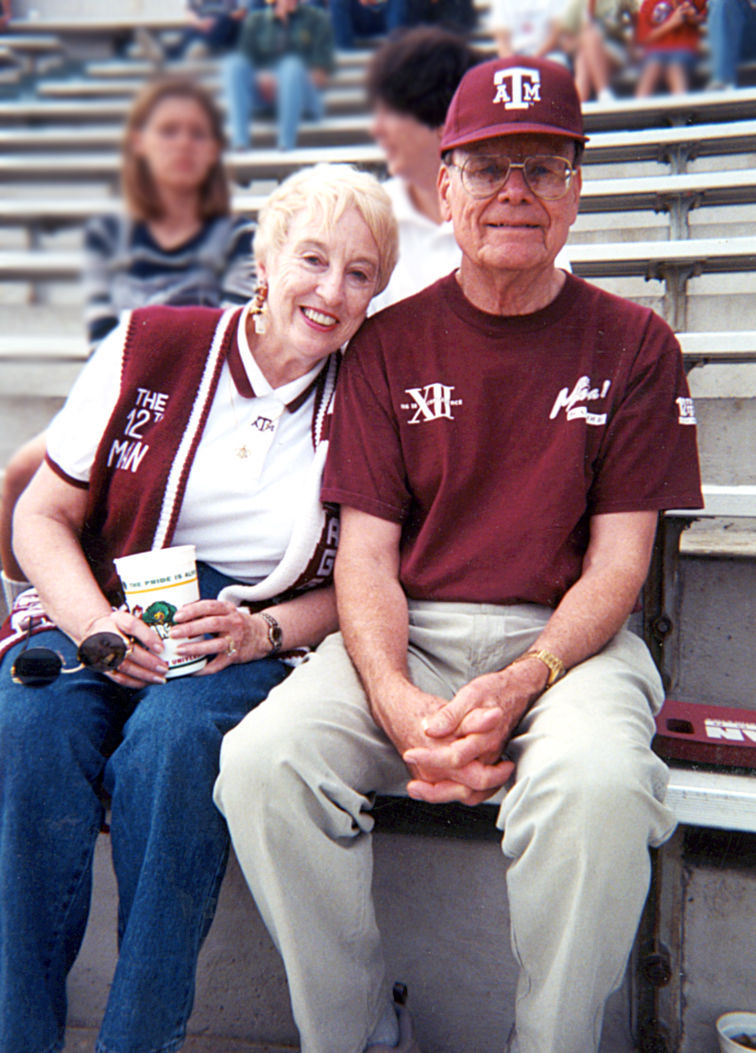 At the end of a year, it is customary to take stock of the events that took place. The challenges and the moments of growth. The laughter and the tears. The wins and the losses.
Some losses cut deeper than others, for they are not losses of games or car keys or even jobs, but rather people. For the Tribune-Herald family, 2017 brought with it the loss of two of our finest people — Hollis Biddle and Ann Roznovsky.
The word "legendary" does not adequately describe the place that Hollis and Ann hold in the Trib's long history. It comes close, but somehow it does not seem grand enough.
It is fitting that the Tribune-Herald gives out a Hollis Biddle/Dave Campbell Super Centex scholarship every year to a pair of deserving high school senior student-athletes. For many years Biddle served as the right-hand man to Campbell, both in the Trib sports department and in helping create and grow the iconic Dave Campbell's Texas Football Magazine.
You know how every basketball team needs a "glue guy" — that person to do the grunt work to help everything else stick together? Hollis was that guy at the Trib. He took photos of everything, for anyone who needed them, not just for the sports department but every other corner of the newspaper as well. He snapped shots of MVPs and Average Joes, of Heisman Winners and Hall of Famers but also of Little League and city bowling league champions.
At his memorial service in March, a request was made asking everyone to stand who had had their photo taken by Hollis. It looked like a standing ovation.
Talk about grunt work. As Dave Campbell has recalled, Hollis designed the forms that Texas Football Magazine used to cull information from high school coaches around the state. Then he mailed them, personally, to more than 1,000 coaches around the state. Makes you think twice before complaining about those 50 Christmas card envelopes you had to lick, doesn't it?
Hollis was also the Cal Ripken of the Trib — a true Ironman. Tony Stark has nothing on Hollis Biddle. He worked for the Tribune-Herald for 55 years. Think about that. More than half a century of hard work and devotion. That tenure included more than 30 years in the sports department, plus another quarter-century in marketing and special promotions.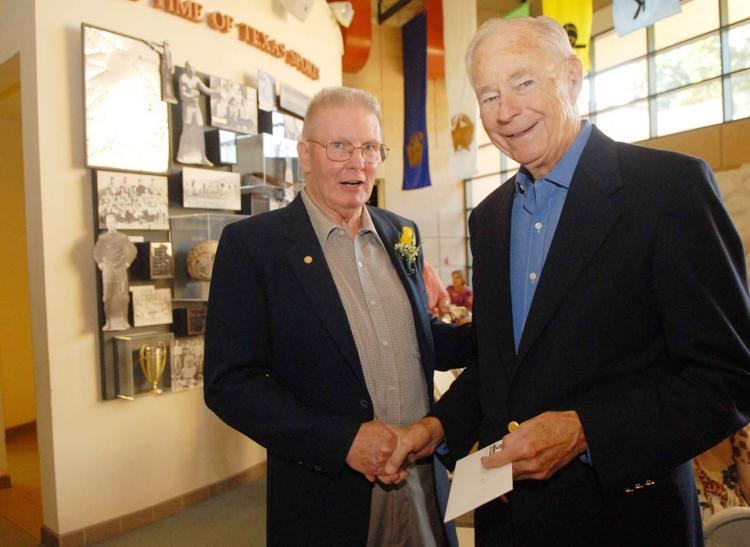 In the marketing department, Hollis worked side by side with Ann Roznovsky, who died Dec. 16 at age 81. I might be able to last as long at the Trib as Hollis if I could have worked so closely with Ann. She was the Trib's sun, the one who brought light to wherever she traveled. Her ever-present smile was legitimately infectious — when you saw Ann coming, you couldn't help but cheer up by reflex.
Everyone called her Aggie Ann, because she followed and cheered for Texas A&M with a passion. Ann and her husband Al attended many Aggie sporting events over the years, and she loved to chat about the latest A&M-related news whenever she was passing through the sports department.
Yet Ann was so gracious in spirit she only rooted for teams, never against. She frequently wished Baylor well, and would even cheer on the Bears' successes, provided that they didn't come at expense of A&M.
In the fall of 2004, the Tribune-Herald celebrated 50 years of the Super Centex Football Team, which honors the top high school football players in Central Texas in a given season. We sportswriters researched and compiled lists of all the teams, and selected an All-Time Super Centex Team featuring 53 of the area's most hallowed gridiron greats (we just couldn't limit it to 50). Someone floated the idea of putting on a banquet to honor these Super Centex players from throughout the years.
Just one problem — what did any of us know about how to throw a banquet?
Enter Ann. She took the lead in organizing and preparing for and spearheading the event, which turned out to be a smashing, sold-out success. I'll never forget the dozens of people who approached Ann at the Ferrell Center that January night in 2005, thanking her for her relentless efforts.
Like Hollis, Ann served the Tribune-Herald for more than 50 years in a variety of capacities. Their legacies are long and rich and wide-reaching, far beyond the walls of the building at 9th and Franklin.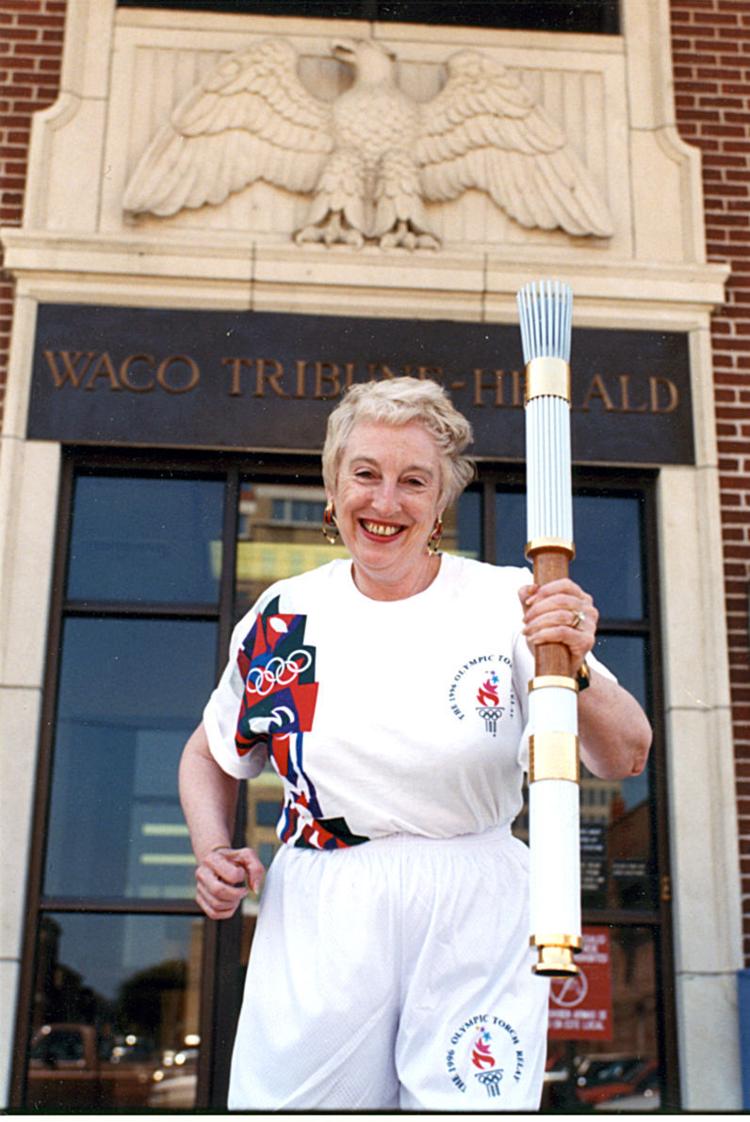 On a personal level, I was grateful to know both Hollis and Ann. To know them was to love them. I'll treasure the conversations and laughs we shared, the encouragement that both provided.
It seems remarkable to say about two people who gave more than 100 years of service to an industry, but Ann and Hollis were even more devoted to their families. My heart goes out to Ethel Biddle and her family, and Al Roznovsky and his, as they grieve and remember and navigate this new phase of their lives.
To Ethel and Al — thank you for sharing Hollis and Ann with us. We are forever grateful.
In 2017, we grieved the passing of Hollis Biddle and Ann Roznovsky. But we didn't really lose them, for how can you lose someone when you know where they are?
If heaven has a newsroom, it just got a whole lot brighter.
Ann Roznovsky, who had a six-decade affiliation with the Waco Tribune-Herald and whose contributions to local civic, cultural and business org…
Hollis Biddle, one of the deans of Texas sportswriting, died Monday at age 81.