Brice Cherry: In addition to championship, Lake Air won priceless memories
Get email notifications on Brice Cherry daily!
Whenever Brice Cherry posts new content, you'll get an email delivered to your inbox with a link.
Email notifications are only sent once a day, and only if there are new matching items.
Followed notifications
Please log in to use this feature
Log In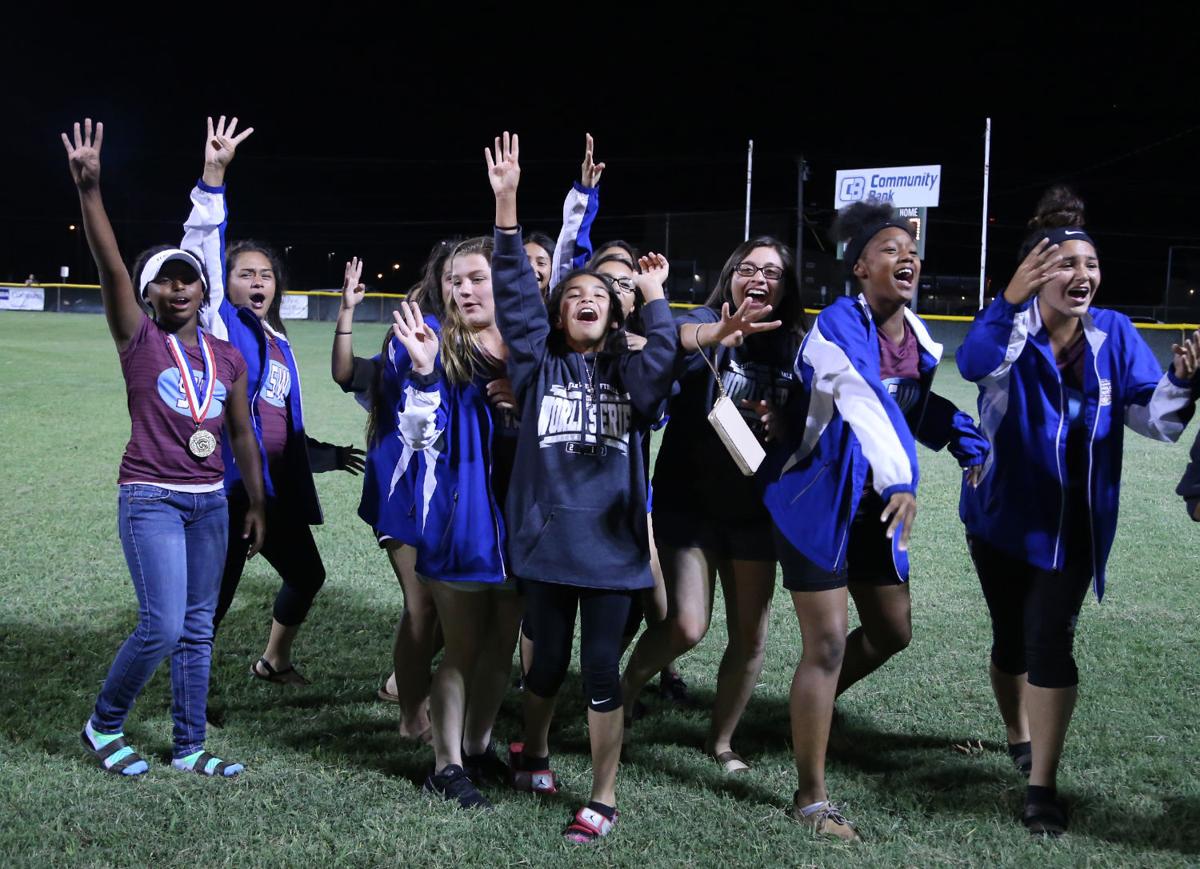 Sometime earlier this summer, when Chad Conine and I first discussed the possibility of him writing a story to commemorate the 25th anniversary of the first Midway softball team to win the Little League World Series, I had no idea what the rest of the summer would hold.
Who could have envisioned that Lake Air Little League would embark on its own magical, banner-accumulating summer? Who saw this scrapbook-filling lovefest unfolding?
Sure, every Little Leaguer dreams about it. Eating a Snow Cone. Hitting a home run. Making the all-stars. Winning the championship.
But then 99.999 percent of those kids wake up from the dream.
The girls from Lake Air got to live it.
Clearly, these girls had talent. A couple of seasons ago when they played in the 8-10 division, many of these same players led Lake Air to a state championship. But state is as far as the girls could go. There is no regional or world tournament in the 8-10 division. And winning a World Series, against the best programs from around the globe, proved to be a thousand times bigger.
"When I was 8 years old, I didn't really realize how much this meant to people, but now I realize, 'Wow, this is a really, really big deal,'" pitcher Daniella Ramirez said. "It's crazy, I can finally say I was one of the first from Lake Air Little League."
Lake Air exhibited a calm veneer despite a pressure cooker that would melt most pre-teens. That was no accident. Ask any of Lake Air's players about winning the World Series championship, and they'll light up like Waco's I-35 Bridges at night. But ask them about practice, and they'll wince in disgust, as though they'd just bitten into a sour ballpark pickle.
"Honestly, there's a method to some of the madness in practice," Lake Air manager David Rodriguez said. "I don't think it's all me, it's them. They have to accept it and receive it. I put a lot of pressure on them in practice. Our coaches try to push them harder in practice than they do in games, so they can perform properly.
"It's not always fun. They can tell you themselves if you ask them anything about practices. But at the same time, they know it's in their best interest and I think they've seen the success of their hard work and the fruit of their labor."
Back when Midway broke through and took hold of its first World Series flag in 1992, it ignited a dynasty. For more than a decade thereafter, Midway dominated the Little League softball scene, capturing 11 titles in all.
Does a similar future await Lake Air Little League? Perhaps. Time will tell.
But, really, at this point, who cares?
Right now, it doesn't matter if the 2017 champs serve as the Amerigo Vespucci of the Lake Air landscape, discovering a vast new world of possibilities. It doesn't matter if they're one-hit wonders, or if they're a special, once-in-a-lifetime collection of talent.
The mystery of tomorrow can't detract from the joy of today.
"We're having a great time," Rodriguez said. "It's exciting. It's never been done before, but we're all about that."
Ten, fifteen, twenty-five years from now, these girls won't be girls anymore. Life will take them in a new direction. Where to, only God knows.
But like their predecessors from Midway, like all the championship teams from throughout the years, the memories will linger. They'll recall the songs they heard, the meals they ate, the laughs they shared. They'll remember the big plays that aided their triumphs.
In a moment of reflection and nostalgia, maybe they'll watch the video of their championship victory, or dust off the faded newspaper game story. Daniella Ramirez may even pop open the top of her jar of dirt and let that precious soil slide through her fingers. All summer long, Daniella and her mother collected a scoop of dirt from each of the fields on which Lake Air played.
The Lake Air pitcher figures that jar will become a priceless family heirloom, a reminder of the team's summer of glory. "I'm keeping it forever," she said.
These are supposed to be the glory years, and for Lake Air, they are. My favorite film of all time in Stand By Me, a coming-of-age tale based on a Stephen King short story about a bunch of 12-year-old boys who embark on a quest to find the dead body of a missing boy. At the end of the movie, years later, the lead character thinks back in wistful reflection and writes, "I never had any friends later on like the ones I had when I was 12."
Childhood fades into adulthood, and life goes on. Friends lose touch, even in the age of social media connection.
But the bond doesn't break, and the memories you shared together – the ones that Lake Air's softball players created – will never die.