Brice Cherry: High school football season is over, but cheer up, the awards are still coming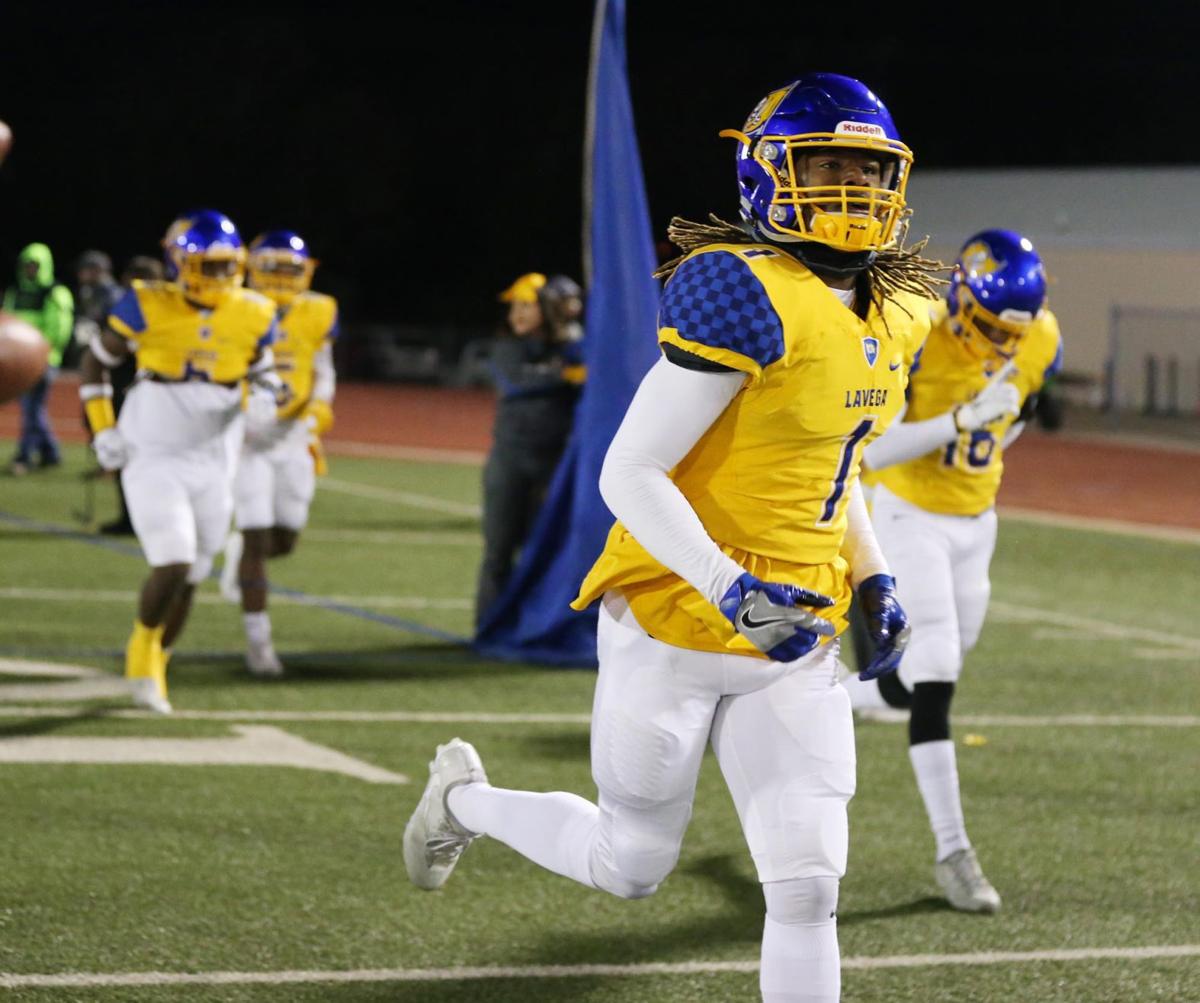 Some people get the post-holiday blues. I get the post-high school football blahs.
We love high school football at the Trib. We devote a lot of time and energy to covering it — because we know that you, our loyal readers, care about it, but also because we enjoy it. Last weekend we published our annual Super Centex Football Teams, and next weekend we'll introduce you to the winning school of the Trib's Jinx Tucker Trophy.
In between, I thought I'd hand out a few fun honors, superlatives you won't typically see highlighted at the school's football banquet.
These are the kids who didn't shrink from the spotlight when a tape recorder or camera was stuck in their faces. And they didn't just prattle on with pointless clichés, but managed to produce thoughtful, even insightful, responses.
I polled our Friday night crew, and these are the 11 players who best exhibited the gift of gab:
Brayden Mathis, China Spring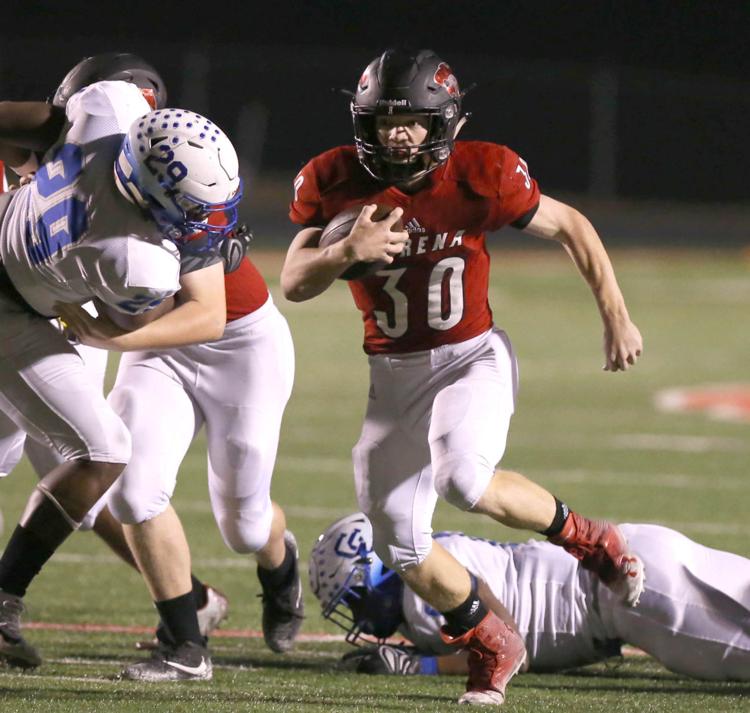 When your parents have a sense of creativity, this is what you come up with. Not a Tom, Dick or Harry in the lot. These players' appellations are amazing.
Anakin Sullivan, Hubbard — He's a "force" for the Jaguars, for sure.
Devin Hogshooter, Axtell — Surely he's a hunter, right? If I were a pig and spotted Devin, I'd definitely go running.
Monto President, Temple — Monto make laws. Monto make speeches. Monto get high approval rating.
Ijoshawon Hamilton, Waco High — At 5-foot-10, he's not overly tall, but he's long on syllables.
Dart Smith, Midway — Best thing about this standout receiver's name? He actually flies like a Dart.
Iverson Westbrook, Cameron Yoe — A great football player, but clearly his future rests as a shot-chucking NBA guard.
Montana Steele, Dawson — Come visit him for all of your steel crafting needs.
Sir Dautrel Bible, Methodist Home — Don't ever say those Methodists don't know their Bible.
Jay'veon Sunday, Connally — In the district opener, this sophomore Sunday showed he's just fine on Fridays, too, rushing for 287 yards and four touchdowns against Robinson.
Ben Smedshammer, Lorena — Try saying Smedshammer three times fast. I can't, but I bet Ben can.
William Wallace, Live Oak — I'd be really disappointed if he didn't do all of the Falcons' pregame speeches. "They'll never take our freedom!"
Midway 40, Temple 28 — Sept. 15 at Temple's Wildcat Stadium.
Chad Conine described it as a "worthy battle of Central Texas heavyweights" in the Tribune-Herald game story. Truly, it was a slugfest worth the price of attendance.
The Wildcats held a 28-27 lead with 4:20 to play after Xavier Johnson's soaring touchdown catch from T.J. Rumfield. On Midway's ensuing possession, the Panthers picked up a critical — some in Temple said controversial — fourth-down conversion when QB Tanner Mordecai plowed forward on a keeper on 4th-and-3. Shortly thereafter, Mordecai connected with C.J. Williams on a spectacular 41-yard scoring strike for the go-ahead touchdown. Then the Panthers' defense helped pack the W in ice when Grant Parnell picked off Rumfield's deflected pass and returned it all the way to the Wildcat 2-yard-line, setting up a short TD run from Marcus Johnson.
Next year, Temple returns to Class 6A, so this could be a district battle in the 2018 season. But it would have to be pretty dynamic to surpass the 2017 edition.
HISTORICAL ACHIEVEMENT OF THE YEAR
Five Central Texas state champions — It doesn't matter what organization hands out the trophy, nor what division you call home. A state championship is always special.
Five Centex football teams were able to experience that magical, memorable euphoria during the 2017 season. In fact, all five were not only Centex teams but all five reside in McLennan County. That was an all-time record for the area.
Three of the teams were private-school six-man squads — Parkview Christian (TCAL Six-Man Div. II), Methodist Children's Home (TCAF Six-Man Div. I) and Live Oak Classical (TAPPS Six-Man Div. II).
On the UIL level, Mart added to its rich history by beating Refugio for the Class 2A Division I state title.
That's four, right? So, who's the fifth? Well, Texas Wind crafted a perfect regular season and ended up winning the four-team Texas State Home School Association Tournament. Wind's only losses on the season came at the national tournament in Florida.
Central Texas had never experienced even four state champions in a single year. The previous bests were three champs — in 1991, when Killeen (5A), Groesbeck (3A) and Parkview (TAPPS 1A) all seized trophies, and in 2015, when La Vega (4A Div. I), Bremond (2A Div. II) and Abbott (1A Div. I) were all ultimate victors.
Additionally, two other teams — Midway (6A Div. II) and Jonesboro (1A Div. I) — reached the state championship game stage in the 2017 season, while La Vega made the 4A Div. I state semifinals.
Yes, 2017 provided loads of fun and countless lasting memories. The season kicked off in the sweltering heat of late August and finished on a chilly December night, two days before Christmas. When it finally ended, it was a bittersweet moment for us at the Trib. Sure, we were happy to catch our collective breath after a long season, but equally glum and kind of nostalgic that it all had to end.
Rest easy, though — the 2018 high school opener is only 221 days away.