No. 1 Baylor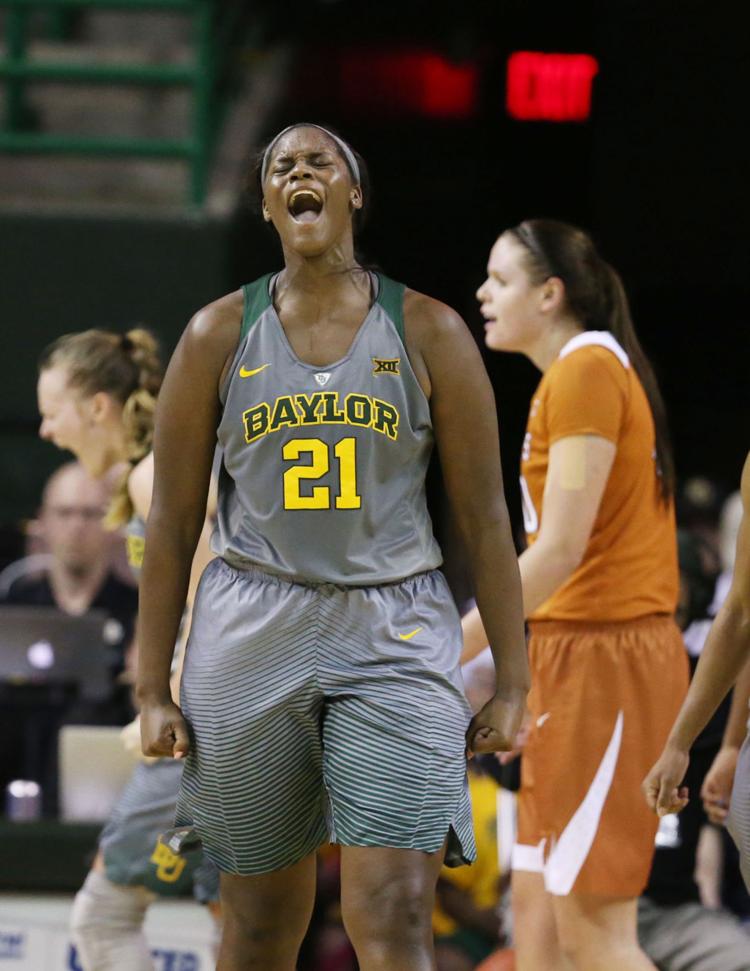 Last NCAA appearance: 2016, lost to Oregon State in the Elite Eight
Breakdown: Baylor hopes to return to the Final Four for the first time since 2012.
But to get to Dallas, the Lady Bears have to take care of business in Waco first.
Baylor has won its last 10 NCAA Tournament games in the Ferrell Center, by an average margin of 29.4 points.
Kalani Brown is the key to one of the nation's top offenses — second in the country with 88.6 points per contest — as the sophomore post leads the way with 15.2 points per game.
She makes her presence felt down low, but also opens up a plethora of options for Baylor offensively.
When the ball goes inside, she can kick it back out to her teammates who combine to shoot 40.6 percent from 3-point range, a statistic that leads the country.
Behind Brown, four more Lady Bears are averaging double figures.
Defensively, the Lady Bears lead the nation as they hold opponents to 31.4 percent shooting from the floor.
No. 8 LSU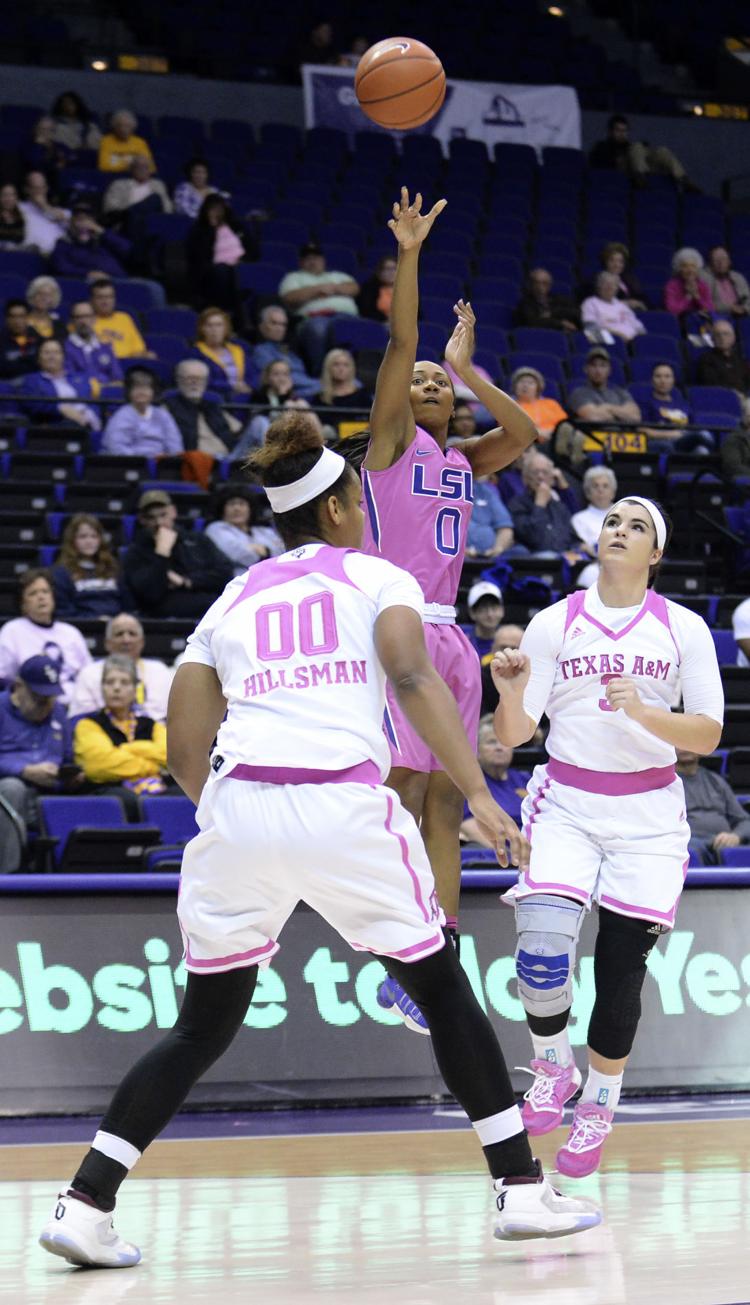 Location: Baton Rouge, La.
Last NCAA appearance: 2015, lost to South Florida in Round of 64
Breakdown: LSU earned its fifth NCAA Tournament bid under head coach Nikki Fargas, and the program's 17th appearance in the last 19 seasons since 1999.
Overall, the Lady Tigers picked up their 25th selection, which ranks tied for sixth-most among the 2017 field of 64.
Junior Raigyne Moncrief leads LSU in points (497), rebounds (184), steals (106) and assists (89) and is only the second Lady Tiger since 2000 to lead her squad in four major statistical categories.
Moncrief was selected SEC Defensive Player of the Year
She leads the SEC and is fifth nationally with 106 steals.
Overall, LSU ranks No. 3 nationally with 375 steals and is also in the top 20 in turnover margin, turnovers forced and steals per game.
LSU is 16-3 all-time in the first round of the NCAA Tournament.
The Lady Tigers won 16 straight first-round contests before the streak ended with a 73-64 loss to USF in 2015.
No. 9 California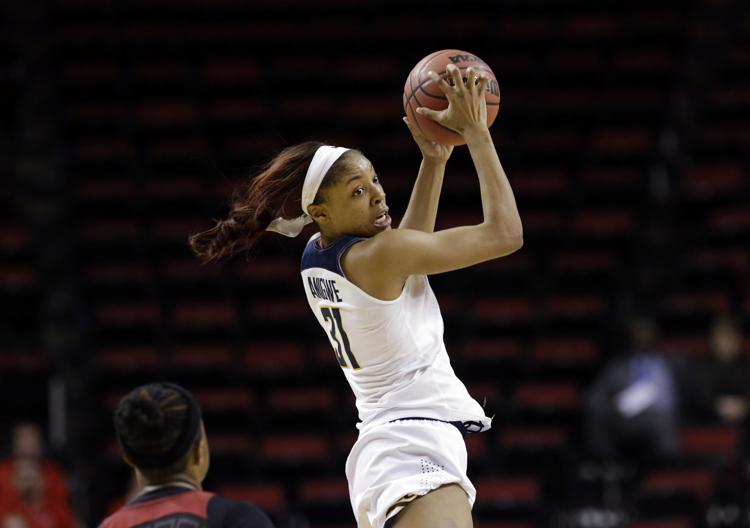 Location: Berkeley, Calif.
Last appearance: 2015, lost to Texas in Round of 32
Breakdown: Cal went a perfect 12-0 in non-conference play, including an upset win over then-No. 20 Oklahoma.
The Golden Bears beat Arizona in their Pac-12 opener to improve to 13-0, the best start to a season in program history and the second-longest winning streak in Cal women's basketball history.
The Bears went 6-12 in Pac-12 play, but registered key wins over Oregon and UCLA.
Cal is led by sophomore center Kristine Anigwe, the 2016 USBWA National Freshman of the Year and a two-time All-Pac-12 selection.
Anigwe averaged a tournament-record 30 points per game in the 2017 Pac-12 Tournament and ranks 12th nationally in scoring, averaging 21.2 points per game.
Sophomore point guard Asha Thomas has made 57 three-pointers this year, tied for third-most in a single-season in Cal women's basketball history.
Thomas is shooting 37.3 percent from beyond the arc this season.
The Golden Bears have reached at least the second round in each of their last six appearances in the NCAA Tournament, including a trip to the Final Four in 2013.
The last time Cal lost its first round game was 2007, falling to nine-seed Notre Dame, 62-59.
No. 16 Texas Southern
Last NCAA appearance: First trip
Coach: Johnetta Hayes-Perry
Breakdown: The closest Texas Southern had come to advancing to the NCAA Tournament was in 2014 when the Lady Tigers finished runner-up at the SWAC tournament in 2014.
Texas Southern had qualified for the WNIT the past three seasons, but is now headed to the Big Dance for the first time in program history after defeating Grambling State for the SWAC tourney title.
The Lady Tigers are led by All-SWAC First-Team guard and SWAC Tournament Most Valuable Player Joyce Kennerson, who is tied for the league lead in scoring at 18.3 points per game and has scored 20 or more points in 11 of Texas Southern's last 15 games.
Overall, Texas Southern outrebounds opponents by 5.4 boards per game which leads the SWAC.
Defensively, the Lady Tigers are 20th in the country as they hold their opponents to 35.6 percent shooting from the floor.