---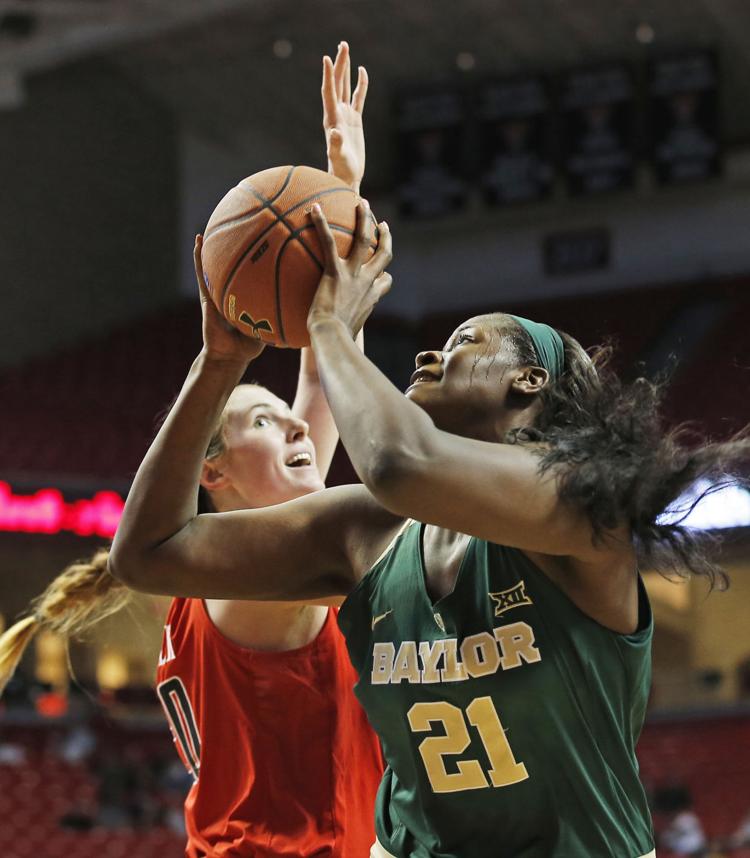 No. 1 Baylor Lady Bears
Last NCAA appearance: 2016, lost to Oregon State in the Elite Eight
Breakdown: The Lady Bears rolled through their first two rounds in Waco as they outscored Texas Southern by an NCAA-record 89 points, followed by a 40-point victory over California.
Baylor averaged 102.5 points per contest and shot 55.8 percent from the floor and 42.9 percent from the perimeter.
On the weekend, the Lady Bears scored every 46.6 seconds.
Defensively, Baylor held both opponents to sub-30 percent shooting from the field as Cal shot 29.3 and Texas Southern struggled at 13.8.
While the Lady Bears broke numerous record with their dominanation in Waco, it was the depth of this Baylor squad that was on display.
The Lady Bear reserves combined to score 97 of Baylor's 205 points, which accounted for 47.3 percent of the offensive production.
Overall, six Lady Bears finished the opening weekend of the NCAA Tournament averaging double figures – Kalani Brown (14.5), Beatrice Mompremier (14.5), Nina Davis (14.5), Alexis Prince (12.0), Lauren Cox (12.0) and Kristy Wallace (11.0).
No. 2 Mississippi State Bulldogs
Location: Starkville, Miss.
Last NCAA appearance: 2016, lost to UConn in the Sweet 16
Breakdown: Mississippi State is in the Sweet 16 for the second-straight year and third time in program history.
The Bulldogs took charge offensively in the first and second rounds of the NCAA Tournament as they averaged 101 points per game and shot 46.2 percent from the floor along with a 47.1 percent mark from deep.
Blair Schaefer exploded in tournament action as she averaged 19.5 points per game off a 57.1 percent mark from the floor and 53.3 percent mark from the 3-point line.
While Mississippi State was hot from the perimeter, it continued to contain any deep threat from its opponents.
On the season, the Bulldogs are eighth in the country holding teams to 27.2 percent from behind the 3-point line.
State can defend inside as well, behind the likes of 6-foot-7 Teaira McCowan and 6-foot-5 Chinwe Okorie.
Mississippi State has been a deep team all year with 35.7 percent of its points coming off the bench.
No. 3 Washington Huskies
Last NCAA appearance: 2016, lost to Syracuse in the Final Four
Breakdown: Washington has only five losses this season with each of them coming to a team in the Sweet 16 – Notre Dame, Oregon State, Stanford, UCLA and Oregon.
The Huskies also eased through their first two rounds in the NCAA Tournament with victories over Montana State and Oklahoma.
Kelsey Plum – the all-time leading scorer in women's college basketball history – leads Washington with 31.8 points per contest.
She can hit inside (53.3 percent) off a drive or pull up and drain a jumper as well as outside (42.9 percent).
The other senior for the Huskies, Chantel Osahor, leads the nation in rebounding with 15.4 boards per game.
Washington has recorded double-digit 3-pointers in 18 games this season. The Huskies are coming off an NCAA Tournament record 18 triples against Oklahoma.
No. 4 Louisville Cardinals
Last NCAA appearance: 2016, lost to DePaul in the second round
Breakdown: Louisville has one of the best guard trios in the country behind Asia Durr, Myisha Hines-Allen and Mariya Moore.
Durr has put up four 30-point games this season along with 114 3-pointers made.
Hines-Allen is a double-double machine with 17 of them on the year, while Moore is the team's best passer and has rediscovered her shot as of late.
That trio led the way as the Cardinals topped Chattanooga and Tennessee – handing the Lady Vols their first ever loss in the second round.
Louisville excels at crashing the glass, pulling down 40.7 percent of their own misses.