Todd Harbour may be a track and field coach, but he's also a former football player and high school football coach.
So, if he can find inspiration from the gridiron, why not use it?
Harbour knows that the Baylor women may face an uphill climb in defending their championship at this weekend's Big 12 Indoor Track and Field Championships in Ames, Iowa. The BU women's team will be missing three of their key performers — Leticia de Souza, Taylor Bennett and Lindsey Bradley, who are all sidelined with injuries.
But if Nick Foles can win a Super Bowl, Harbour figures, why can't the Bears win another Big 12 crown?
"It is (disappointing), but look at the Super Bowl this year," Harbour said. "That's going to be my message. You just go with what you've got and you can't feel sorry for yourself and you've just got to do it. It is what it is. We're extremely young. It would be nice to have Leti and Taylor and Lindsey, that's three pretty big ones. But we don't have them. The crazy thing is we're still actually in the consideration for a title."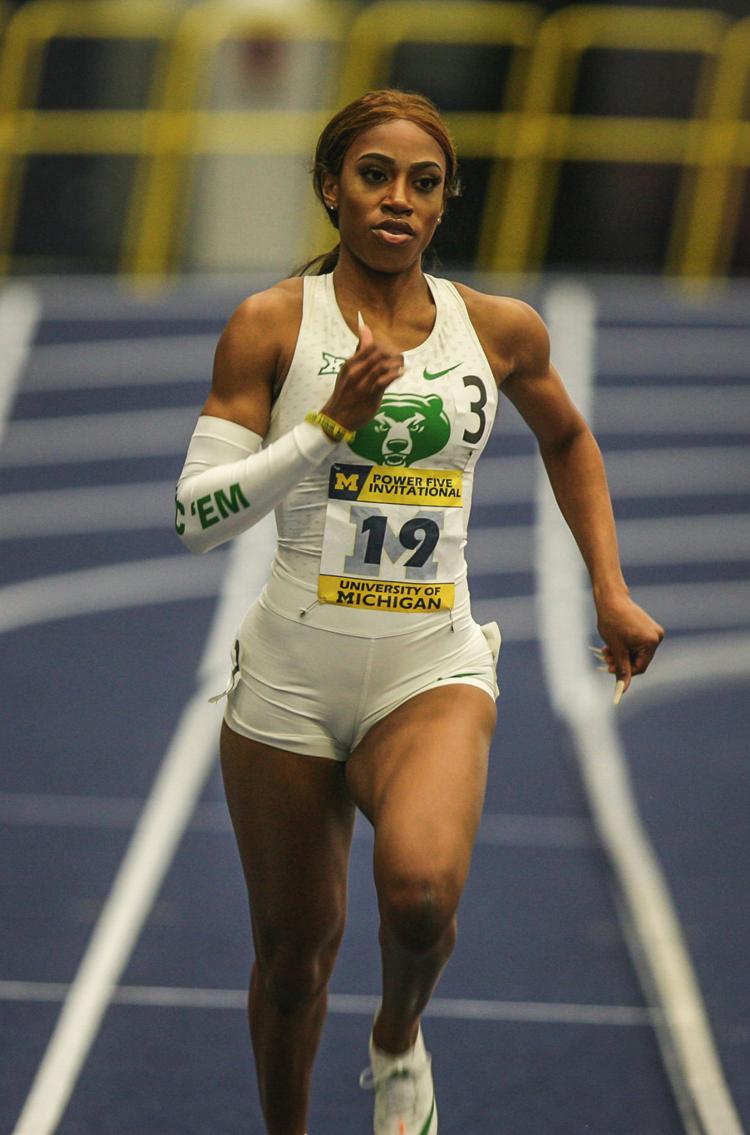 If there is a Nick Foles-type hero lurking for the Baylor women, it may be Kiana Horton. The junior sprinter will double up in the 200 and 400 at the Big 12 meet, and is poised to score points in both. She has the second-ranked times in the conference in both races, at 23.39 and 53.37, respectively.
"My expectation is to get gold in both of my open events (200 and 400), put as many points on the board as I possibly can, help my team wherever I can and maybe possibly get a national mark and be able to compete in two weeks at College Station," Horton said.
Other potential medalists for Baylor on the women's side including Aaliyah Miller in the 800-meter run, Morgan Stewart and Kiana Hawn in the 600-yard run, Allison Andrews-Paul in the 1,000, and Anna West in the 3,000.
On the men's side, Baylor likely won't compete for a Big 12 team title, but the Bears are more interested in expanding their qualifier contingent for nationals. Junior sprinter Wil London won't run in the open 400, as the BU coaches have opted to hold him for the 4x400 relay, where Baylor has not yet qualified for the NCAAs. In fact, London is the team's lone national qualifier as the Big 12 meet dawns.
"Right now, we're just taking it easy, because I've qualified for nationals. I have the No. 8 time," said London, whose 45.95 clocking also ranks second in the Big 12. "So, we're going to see if I can just chill out right now and just get ready for these next couple of weeks for nationals. We're just doing everything we can so that I can be 100 percent when it's time to go."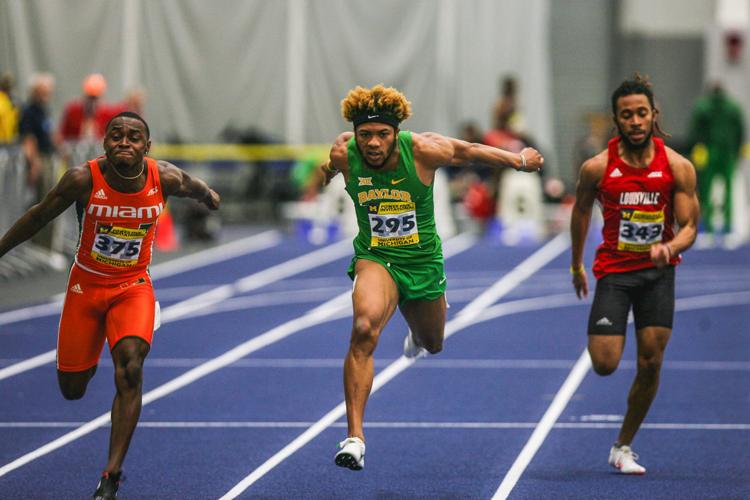 Sophomore Maxwell Willis, who won Big 12 freshman of the year honors in 2017 during both the indoor and outdoor seasons, is coming off one of his best races of the season. Willis zipped to the 200-meter title at the Texas Tech Matador Qualifier last week in Lubbock, running 21.08.
"Maxwell needed that. For whatever reason — sophomore slump, coming off the injury last year, the hamstring — he's just not all the way back," Harbour said. "Getting Maxwell back rolling is a big deal, so we need him to have a big meet."
Baylor will also turn to several freshman as potential scorers, including jumper Jalen Seals and pole vaulter Riley Richards.
The meet gets started with the multi events at 10 a.m. Friday. Running and field events start at 3 p.m. Friday, while Saturday's action commences at 11 a.m. with the multis followed by the running and field event finals at 1:30 p.m.