BAYLOR LADY BEARS
Coach: Glenn Moore (736-339 in 18 years at Baylor, 875-381 in 21 years overall)
Record: 36-16 (12-6, T-second in Big 12)
How reached NCAA tournament: At-large bid (No. 14 RPI highest not to host regional)
NCAA tournament appearances: 13th (4 World Series, last time in 2017)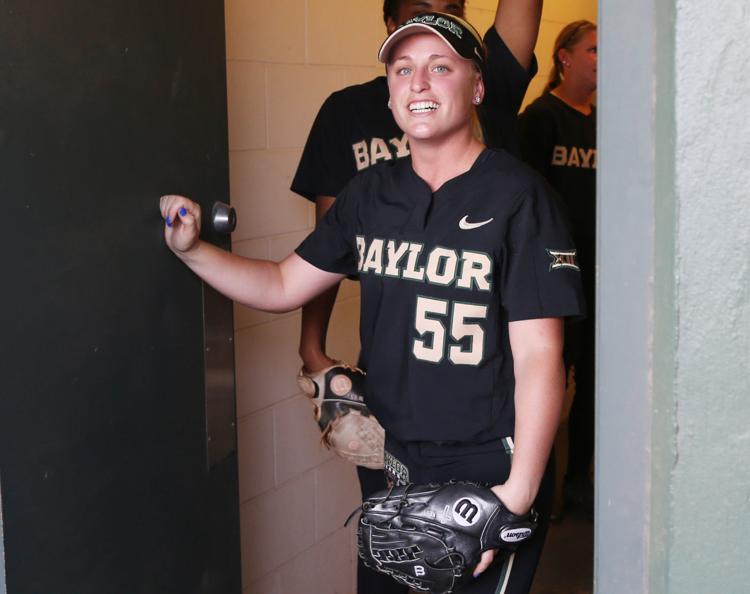 Scouting report: The Lady Bears will have to shuffle their lineup after catcher Carlee Wallace went out with a concussion after she was hit by a pitch last weekend against Oklahoma. Shortstop Taylor Ellis will move to catcher, right fielder Maddison Kettler will move to shortstop, and Hannah Smith, Madi O'Neal and Alyssa Avalos are candidates in right field. Ace Gia Rodoni (22-11) will have to carry the pitching load, but Baylor will likely need some contribution from Regan Green. Outfielders Kyla Walker (.457) and Jessie Scroggins (.449) are battling for the school batting record.
Gia Rodoni was the hottest topic in college softball after spinning back to back no-hitters against Kent State and James Madison to clinch last year's regional championship at Getterman Stadium.
McNEESE STATE COWGIRLS
Coach: James Landreneau (2nd year, 83-37)
Record: 40-19 (18-9, T-second in Southland)
How reached NCAA tournament: Won Southland Conference tournament
NCAA tournament appearances: 6th (Reached 2014 regional finals)
Scouting report: The Cowgirls head into the NCAA tournament with six straight wins after sweeping all four games at the Southland Conference tournament. They should have some confidence against Baylor after a 7-3 win on April 11 after two losses to Baylor, including a 7-1 loss on Feb. 16 and a 10-2 loss on April 10. Alexsandra Flores (18-9, 2.91 ERA) is the ace of the staff while Justyce McClain leads the Cowgirls with a .405 batting average. Erika Piancastelli is the top slugger with a .384 average, 22 homers and 59 RBIs while Morgan Catron is a major threat with a .317 average with 15 homers And 55 RBIs.
TEXAS A&M AGGIES
Coach: Jo Evans (22nd year, 876-413-2)
Record: 40-16 (13-11, 6th in SEC)
How reached NCAA tournament: At-large bid (No. 15 national seed)
NCAA tournament appearances: 29th (8 World Series appearances, last time in 2017; 1983 and 1987 national champions)
Scouting report: The Aggies come into the regional with four straight losses, including a 2-0 loss to Mississippi State in the SEC tournament. Texas A&M's pitching staff has compiled a 2.14 ERA led by Lexi Smith (9-2, 1.50 ERA) and Trinity Harrington (13-5, 1.80). The Aggies' offense is keyed by Tori Vidales with a .346 average, 11 homers and 53 RBIs while Sarah Hudek is hitting .329 with six homers and 25 RBIs. Keeli Milligan is hitting .305 and leads the Aggies with 27 stolen bases.
PRAIRIE VIEW A&M LADY PANTHERS
Coach: Vernon Bland (7th season)
Record: 20-21 (11-6, 3rd in SWAC West)
How reached NCAA tournament: Won SWAC tournament
NCAA tournament appearances: 1st
Scouting report: The Lady Panthers won the six straight elimination games to capture the SWAC tournament championship and earn their first NCAA tournament berth. They had to win three games on the final day of the tournament to win the SWAC's automatic bid. Laurisa Hernandez is hitting .382 with six homers and 29 RBIs, and was hot during the tournament as she went 10 for 21 with 10 RBIs including a grand slam. Kelsey Coronado is hitting .359. The Lady Panthers' pitching staff is led by Crystal Castillo with an 8-6 record and a 3.09 ERA.