It takes a special type of person to sit in the dugout for seven innings, then instantly be ready to spring into action when called upon.
The backups on a baseball team – those pinch-hitters and pinch-runners and defensive replacements – are a unique breed. Undoubtedly, to a man, they'd rather be starting and seeing more playing time. But the ones who accept their roles willingly, to the point of embracing them, are invaluable to the team.
They're the lifeblood, the guys a coach turns to when it's time to break glass in case of emergency.
"You need to be able to have guys like that on your team that have the ability to come up off the bench and be able to produce cold — not being able to get in all your timing and all that stuff," Baylor coach Steve Rodriguez said. "And there is a certain expertise to it.
"There are people in the big leagues getting paid a lot of money to be able to do that. So, it's pretty impressive when you see guys at this age able to do little things like that, that come up so big for us."
Many individual Jenga pieces have comprised Baylor's tower of wins over the past few weeks of the season. One key piece has been the play of the bench. Players like Andy Thomas, Tucker Johnson, Cameron Miller and Levi Gilcrease have proven ready in a pinch, offering all manner of contributions, from fresh legs on the basepaths to score-padding home runs.
"You've got to be ready, and you've got to stay loose," said Johnson, who is hitting .375 with 10 RBIs as a backup infielder. "Not only physically, but mentally. You've got to have fun with it, because it's high-pressure situations a lot of times when you're coming in. You've just got to have fun.
"Me, Miller and Andy kind of have a competition going, who can get the most hits off the bench and stuff. It's kind of a pride thing right now, off the bench."
Rodriguez said he tries to give his reserves as much lead time as possible. He'll look ahead and project a potential pinch-hitting opportunity an inning or two in advance, then approach the player to give him a heads up if he can.
But the coach appreciates the way his backups have been prepared to play even when he's offered very little notice.
"It's a skill," he said, "and it will prove very valuable for them in the future."
Thomas, a freshman catcher from Murrieta, Calif., said he just tries to maximize every opportunity he's given.
"Just being ready," said Thomas, who boasts a .529 average with eight RBIs. "Getting your warm-ups in, getting your (batting practice) swings in. As much extra work as you can. When your name is called, get in there and just take your best swing."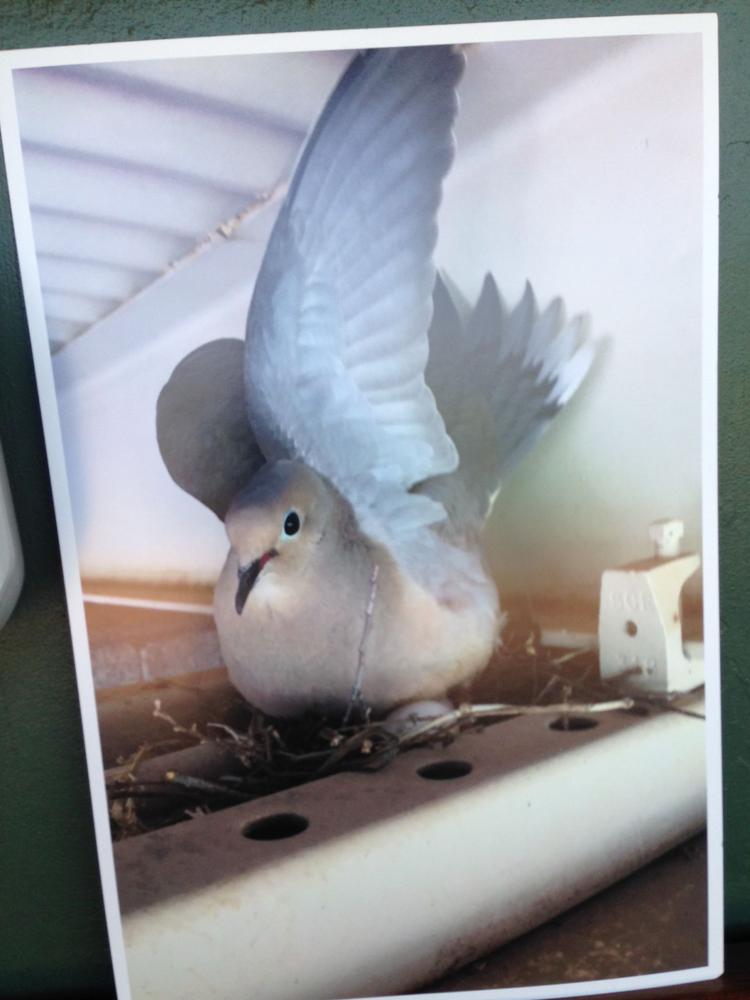 Baylor's latest bench hero may possess the most consistent ballpark approach of all. That would be Gordo the dove, a bird who had built a nest in the visitor's dugout at Allie P. Reynolds Stadium in Stillwater last weekend.
Every game of that series against Oklahoma State, the Bears showed up to the ballpark and the bird was there. Somebody called him Chubby at first, until junior infielder Steven McLean christened him with the moniker Gordo.
"I don't think he moved a single inch the entire weekend. A whole 72 hours without moving," McLean said. "He was a rather large dove, so we felt Gordo was the name that fit the best."
McLean said that Gordo was part of a family of four doves, as two babies parked themselves in the bleachers behind home plate while another of the parents scrounged for food.
"Either the mom or the dad, Gordo's partner, was going around and finding bugs," McLean said. "We really don't know (if Gordo was the mother or father). What we do know is that Gordo's been a lot of luck, and he's been a good man."
Baylor swept the Oklahoma State series, prompting the BU players to wonder if a bird-napping caper was in order. But the dove didn't want to be bothered, so they snapped a photo of him instead, then blew it up to poster size and brought it with them to San Antonio on Tuesday. That trip resulted in a 10-0 win over UT-San Antonio, the Bears' sixth straight win.
"Gordo's magic is definitely riding with us," McLean said.
Of course, a charmed bird can carry the team only so far. The Bears haven't been winning on a wing and a prayer, but rather their crisp play from the field, the mound and the batter's box. They want to keep that going in this final regular-season series against Kansas State.
"I think our guys have an understanding that the better we can play this weekend and can continue to play, the better seeding will get in the Big 12 tournament and hopefully later on in future tournaments," Rodriguez said.
BEAR FACTS: Baylor will honor its graduates during the K-State series, including some, like fourth-year junior outfielder Kameron Esthay and third-year sophomore outfielder Richard Cunningham, who still have playing eligibility left. … The Bears will send their usual weekend rotation of Nick Lewis (6-4, 4.21), Montana Parsons (5-2, 2.49) and Cody Bradford (5-4, 4.61) to the mound against Kansas State beginning Thursday. The Wildcats will counter with right-hander Justin Heskett (5-3, 4.11) on Thursday, lefty Parker Rigler (4-4, 3.22) on Friday and righty Kasey Ford (3-1, 4.05) on Saturday. … Baylor junior Tucker Johnson played for McLennan Community College for two seasons before transferring to the Bears, and said he texted nearly all of his old teammates after they clinched a spot in the Junior College World Series this week. "I'm big-time happy for them," Johnson said.