Focusing on the far end of Texas and the independent folks who inhabit it: Q&A with globe-trotting author, photographer Bill Wright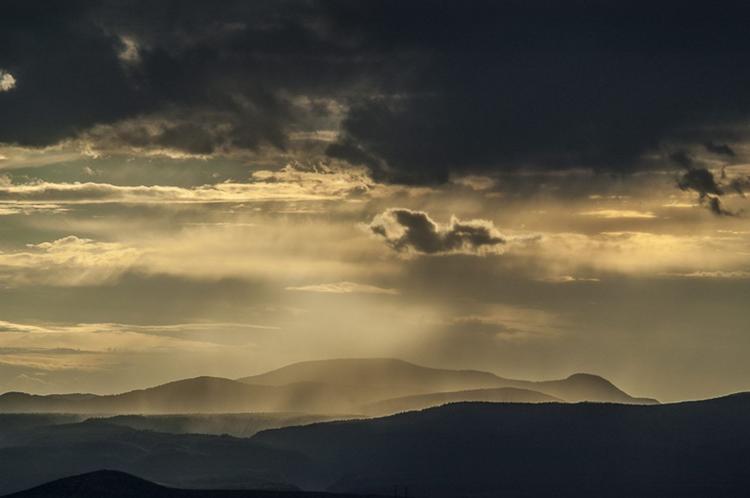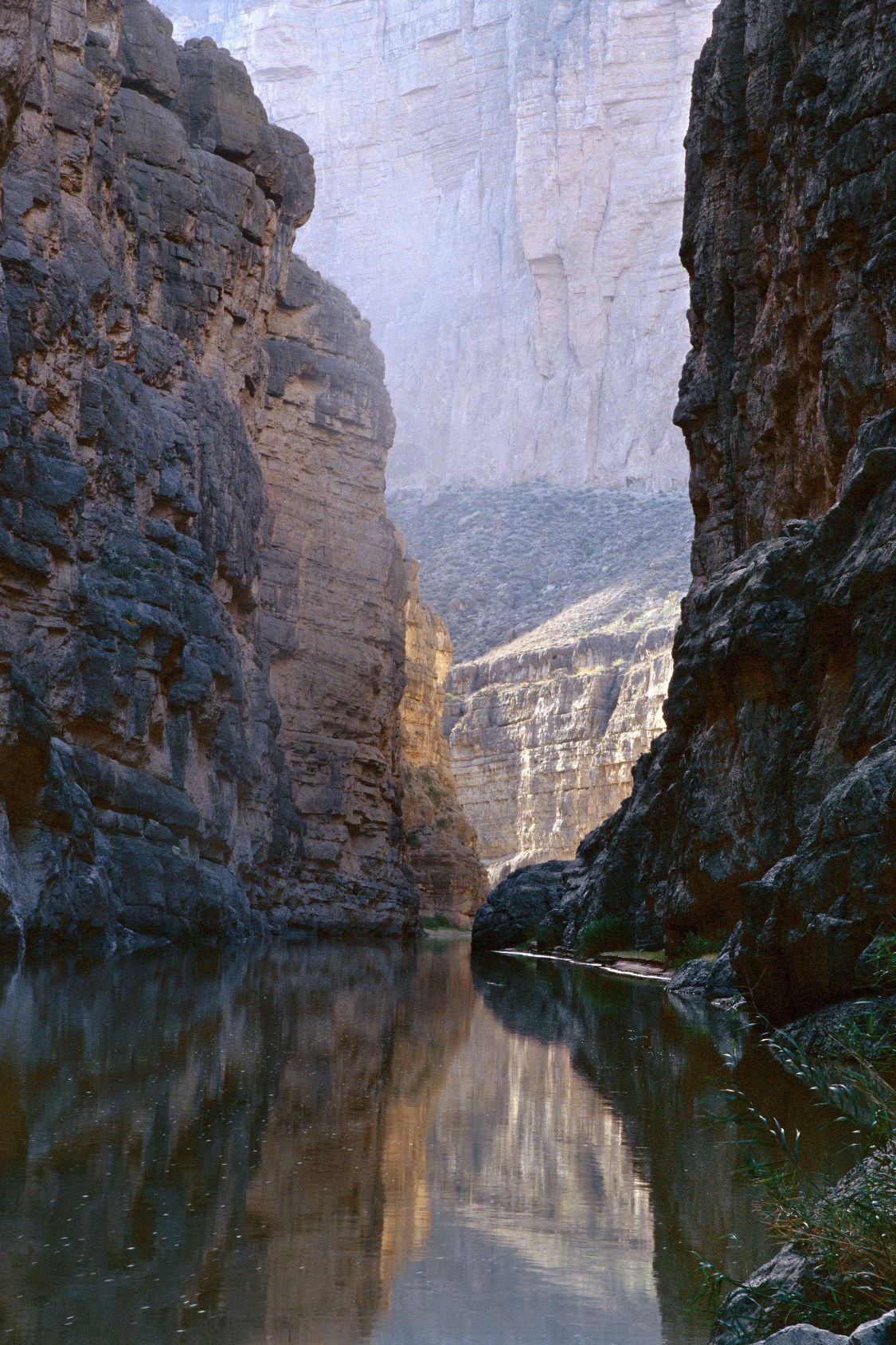 Bill Wright is a globe-trotting author and photographer whose passion has taken him all over the world, including Afghanistan in 2006 when he visited the war-torn country to teach photography to young Afghans, resulting in the remarkable book, "A Bridge From Darkness to Light: Thirteen Young Photographers Explore Their Afghanistan." However, the Abilene-based author, 81, always returns to his favorite vista, Texas' Big Bend region. Following up on his earlier book, "Portraits From the Desert: Bill Wright's Big Bend," for the University of Texas Press in 1998, Wright and co-author Marcia Hatfield Daudistel have produced "Authentic Texas: People of the Big Bend" (also UT Press), offering casual but thoroughly engaging portraits of the cross section of fascinating, fiercely independent people who choose to live in this visually striking but rugged and remote stretch of Texas. Besides the people, Wright's pictures include a section of color photographs celebrating the land itself. In this interview with the Tribune-Herald, Wright talks about the tremendous sway the region holds over him and others; why only some choose to live in the Big Bend when the comforts of modern civilization — including health care — are many hours away; and concerns in the area about immigration, water and the environment.
Q    In "Authentic Texas: People of the Big Bend," you and Marcia Daudistel talk of "Texas Exceptionalism" and how, if it exists anywhere, it's definitely rooted in the people of the Big Bend. How do you define Texas Exceptionalism anyway?
A    I think Texas is an exceptional place with a number of exceptional people scattered about the state. The Big Bend area, or shall I say the TransPecos area excluding El Paso, probably has a higher concentration in many respects. The first is the difficulty of living there. People in this area have to be self-sufficient kinds of people. In this respect, they mirror some of the qualities of those early immigrants to Mexican Texas where the only settled areas were San Antonio and a few other places. They had to carve a livelihood out of the wilderness and take it away from the Indians who occupied the territory. They were very resourceful.
Q    You're a globe-trotting photographer and writer who has worked on projects all over the world. Yet, judging from your other books, notably "Portraits From the Desert: Bill Wright's Big Bend," you keep returning to this sparsely settled edge of Texas. What's the appeal?
A    Very simply, it is my favorite place in the world for several reasons: The Big Bend is easier to get to than climbing mountains in Nepal, scuba diving in Australia or other exotic locales. I love the desert and I am familiar enough with the territory and with friends I have made there.
Q    "Authentic Texas" offers engaging profiles of a wide array of people living in small towns in the Big Bend region, including Terlingua, Valentine, Alpine, Marfa and Fort Davis. Some of these individuals end up staying in the area, others move on. How did you come to focus on these particular individuals?
A    I knew several of the folks we interviewed and Marcia knew others. The ones we talked with referred us to others they thought interesting. We could have interviewed dozens more. We chose not to write about those who were widely publicized. We wanted diversity. We move between a black Church of Christ preacher and his charming wife to a white Muslim woman whose husband works in a prison.
Q    This is an unfair question, of course, so I'll go ahead and ask it. Were there one or two people out of the many chronicled in this book who personally resonated with you? How so?
A    I came to know and deeply respect Tom Hobby. He had a diverse military career and became a minister upon retirement. When Alice and I moved into our home in Limpia Crossing (near Fort Davis), he was the first to greet us with a bottle of wine and a map of the subdivision on which he had noted the names of all the property owners. As I came to know him better, he revealed a character and example I would like to emulate in my own life. I mourn his death. He led by example.
Q    One theme that continues through this book is the idea of aging in the Big Bend when the more advanced health care facilities that can treat various conditions and maladies are some hours away in either El Paso or Odessa. And, of course, major medical hubs are even farther off. How do folks past a certain age rationalize continuing to live out there?
Actually, for most people, the health care is pretty good. Those needing families for support and/or unusual or technical care for demanding afflictions often move to be near those resources. The regional hospital in Alpine has been cited many times for excellence and there are very competent physicians in many specialties in the area. Recently, the German woman we wrote about, Ruth Abel, moved from Limpia Crossing to the big city of Alpine because she needed transportation assistance. Continuing to live in the Big Bend is not a function of rationalism — people here seem healthier. Like someone said, "If you live out here, you just don't get sick!" Some come because they love the scenery, style of living and yet finally move on because they can't find substantial enough employment or are too far from their support system — Walmart, etc.
Q    I get the impression that, possibly aside from Alpine, home of Sul Ross State University, the Big Bend is a favorite destination place for young people but not many actually live there. Is that because of this paucity of jobs, as someone in your book suggested, or is it just not exciting enough for most young people craving those big-city lights?
A    There is a lot of excitement, especially in Terlingua, Alpine and Marfa. Fort Davis is quiet, Limpia Crossing even quieter. Valentine is dead, Marathon growing in popularity and Big Bend Park will be swarming with people now that there are lower gas prices. Young people come to Marfa for the arts. They stay for six months or a few years, then move on. They have external resources — family money, savings, etc. — or they find jobs in the bars and local stores. They soak up the culture and then move on. A few stay.
Q    Texans and others heard plenty about undocumented youths coming across the border in droves earlier this year in the Rio Grande Valley, but we don't hear much about it in the Big Bend region. Is there a similar problem there? How do the locals regard the situation? I mean, are they fearful?
A    Mexican nationals are not a problem. No one is nervous about that. During the killings in Ojinaga (in Mexico), people bought their whiskey in Odessa or Alpine instead of crossing over the border for that, food or medical services. Actually the area is short of workers for those kind of jobs — household domestics, yard and construction work.
Q    One point in this book is how the land somehow transformed all of the individuals profiled, that they came to live in rhythm with nature in this unforgiving environment. How do people there return the favor? That is, what are they doing to safeguard the region's natural splendor, if anything?
A    The latest furor has been about fracking in the oil patch. This has opened more of Brewster, Fort Davis and Presidio counties to exploration, and people are dead-set against it. It will be difficult to resist. The big problem is water. The mines have shut down because of the price of natural resources they were mining, but the threat of using lots of water frightens the residents. There was also concern about solar electric farms that would cover a large extent of the ground. Since the land is privately owned with land owners who depend on its productivity, I think the scenery will be slow to change. But ultimately it will. The state parks and national park will continue to be as pristine as possible with the increasing traffic.
Q    Another thing stressed in this book is how each of the towns in the Big Bend has its own character. It's a question you pressed many residents about. How would you define the key towns of the Big Bend?
A    Terlingua is ultra-low-cost living. Lots of people come to live off the grid. Still a lot of music and arts flourishes on the scene. My grandson is living in Terlingua finishing up a Ph.D. on the music scene there. Alpine is more business-, university-, service-centered. Marfa is all arts. Fort Davis is ranching and retirement. Balmorhea is agriculture and tourism.
Q    Do you think Texas Exceptionalism is dying out in the rest of Texas, that the state is becoming more homogenized, so to speak?
A    The state is becoming more homogenized. The biggest problem of immigration is that it is happening so fast the immigrants tend to not integrate into Texas-style thinking. Mexican culture is taking over. Corporate culture is taking over. It is inevitable with fast communications and Hollywood and cable, etc.
Q    You and I have known each other for 37 years. You have long made your home in Abilene, which is several hours away from the Big Bend region. Given the pull that the Big Bend has on you, why did you not put down roots in the Big Bend?
A    Till recently, I had business interests here (in Abilene). I have friends here. When I travel, it is much easier to fly commercial out of Abilene than drive to Midland/Odessa for a flight. Alice suggested I give up my personal flying when I reached 75. That made it more difficult to live anywhere there was not commercial aviation. Then, I have so many friends here it would be difficult to move. And Alice is more of a city girl. The Big Bend is not for everyone.
Q    So what are the Marfa Lights? I mean, what do you think they are? Or have you even seen them?
A    I've seen the Marfa Lights but would not venture a guess as to what causes the phenomenon. They are not unique to the Big Bend. Many places in the world have similar reports.
Q    What do you think the Big Bend area will look like in 50 years?
A    More developed but pretty much the same. Tax policy will play a big role on its future, as will water.
Q    If there's one thing you think everyone ought to see when visiting the Big Bend, what is it?
A    Big Bend National Park.
Q    With all this fighting between the Environmental Protection Agency and state officials about air pollution in the Big Bend, do the locals there talk of it? I mean, is there really an air-quality problem in the Big Bend?
A    Absolutely. I have been photographing there since 1951 and the visibility has certainly degraded. People don't realize what clean air is because pollution sneaks up on you. Most Big Bend pollution is caused by dirty coal-fired plants. The data is available.
Interview conducted by Bill Whitaker.