2017 might not have been a great year, but as Founding Father Thomas Jefferson once famously said, "Even in lousy times, there's bound to be something good playing at the movie theater or streaming on iTunes."
This was a good year for movies. Better than most. Not quite as good as the year that "Mad Max: Fury Road" came out, because that was the year that "Mad Max: Fury Road" came out.
But there was still a masterpiece or two. There were still a few dozen movies worth seeing.
It's fitting that a year many are eager to exit yielded lots of excellent movies about escape. Not escapism, but the actual act of fleeing an untenable situation.
The heroines of "Lady Bird" and "Columbus" dream of better lives in bigger cities. The protagonists of "Get Out" and "mother!" are willing to kill their way out of a palatial country home. The soldiers of "Dunkirk" just want to get the hell off this beach.
The best movies I saw this year served — for me at least — as an escape hatch themselves. From politics and the Internet. From breaking news and the Distracted Boyfriend meme.
And yet, it would be unfair to dismiss any of these movies as mere diversions. Most of them don't put their head in the sand. Most of them look 2017 right in its bloodshot eyes.
Before making any great escape, after all, one must first know what the prison looks like.
Note: I was unable to see "Faces Places," "Phantom Thread" and "The Emoji Movie" before making my list. Each of those films (especially the last one) probably would have ranked very high.
* * *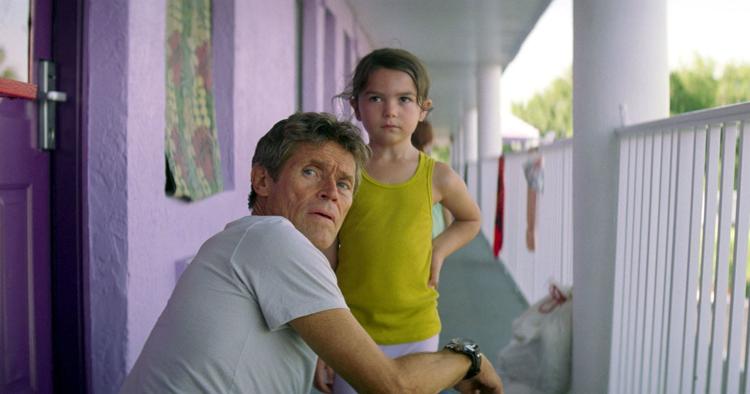 1. "The Florida Project"
The best movie of 2017 is Sean Baker's "The Florida Project," a blast of neon-hued neorealism set at an extended-stay motel near Disney World. Through the eyes of a 6-year-old girl, a dingy motel transforms into a magical castle, and an objectively miserable situation becomes the arena for endless adventures. Joyous, shattering.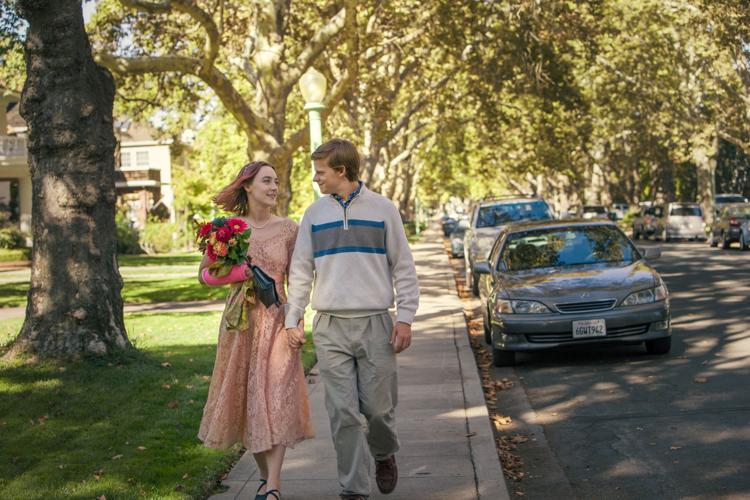 2. "Lady Bird"
Greta Gerwig's coming-of-age dramedy is a tight collection of witty and perfectly observed moments performed by one of the year's best casts, which includes soon-to-be Oscar-winners Saoirse Ronan and Laurie Metcalf.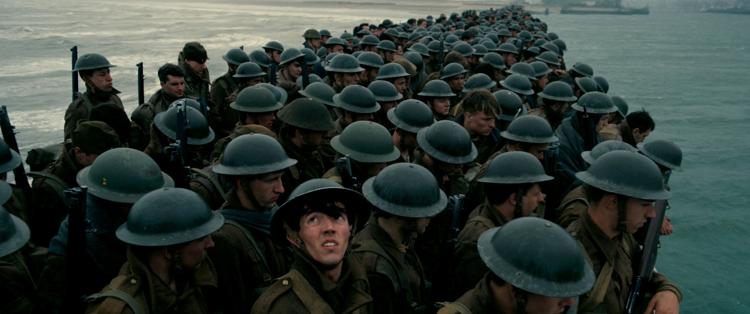 3. "Dunkirk"
The time-shift aspect of Christopher Nolan's "Dunkirk" is both thrilling and very Nolan-y. But what makes this behemoth unlike any other war film is how terrifying it is. It's a monster movie. We never see the Germans. The Allies are fleeing a many-tentacled beast that never reveals itself.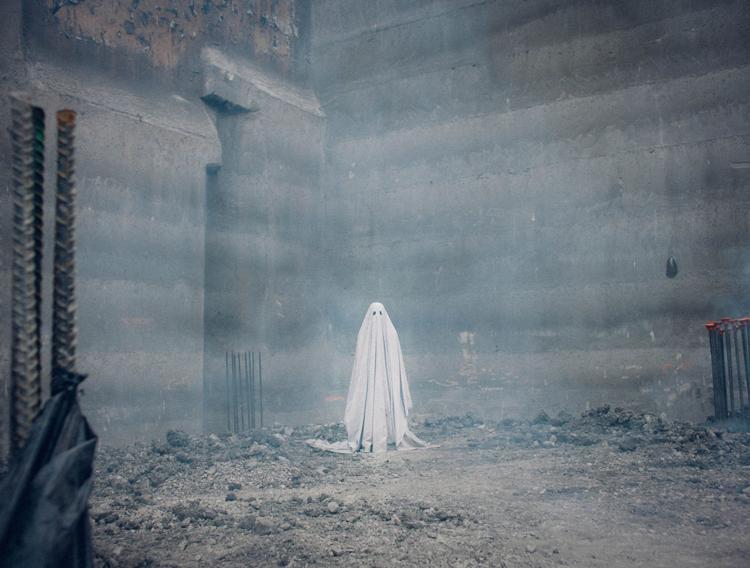 4. "A Ghost Story"
Casey Affleck dies. His wife, Rooney Mara, grieves by eating a whole chocolate-pudding pie in one sitting. A ghost wanders all over space and time in search of answers. Just one answer, really. The note in the crack of the door frame: What does it say?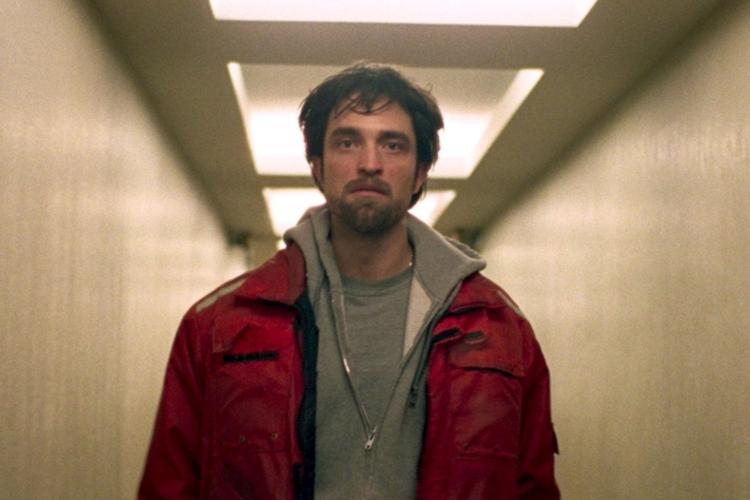 5. "Good Time"
For his best performance yet, Robert Pattinson rolled through a filthy alley to play a criminal who is trying to get his mentally challenged brother out of prison over one fateful night. His means of salvation might be a Sprite bottle full of LSD.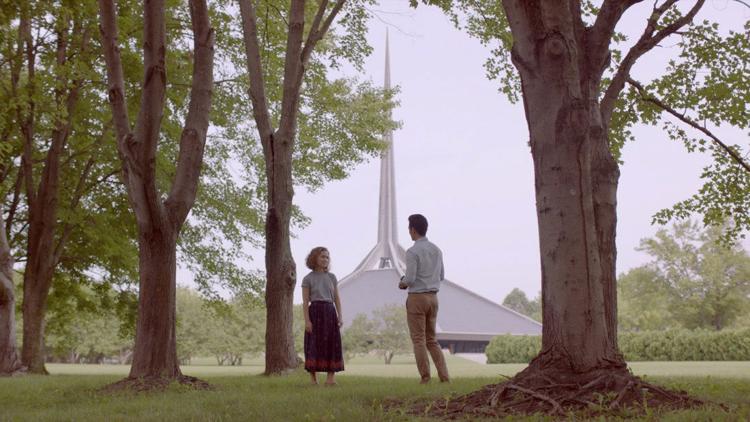 6. "Columbus"
Kogonada's beautifully symmetrical film is about two people (Haley Lu Richardson, John Cho) who find each other while trying to figure out what to do with themselves next. Set in an architecture-rich small town, "Columbus" is a supreme aesthetic pleasure. A work of art you may respond strongly to about why we respond strongly to works of art.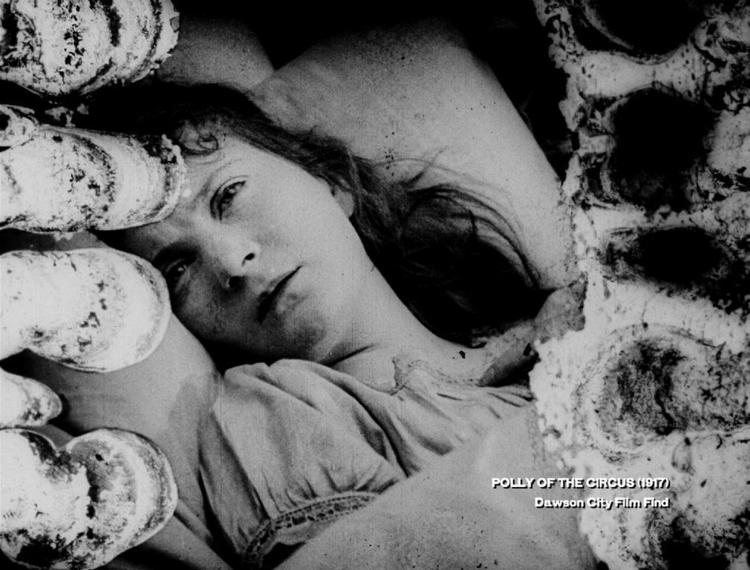 7. "Dawson City: Frozen Time"
A one-of-a-kind documentary about a treasure trove of silent film reels found buried in a swimming pool in a small Canadian town that was once the center of the Klondike gold rush. The story would be interesting enough on its own, but the way it's told is brilliant. Director Bill Morrison uses all those unearthed silent films to make his own silent film about silent films (and also about baseball, the labor movement and Donald Trump's grandfather) — the whole thing set to a mesmerizing score by Alex Somers. Seek it out.
8. "Get Out"
In his bludgeoning social satire, Jordan Peele uses the rusty old knife of the horror movie to flay the surface of American life and reveal the rotten heart within. "Get Out" gleefully picks at uncomfortable ideas about racism, appropriation and the enduring legacy of American slavery. It's an act of political outrage that's only sharpened by its bursts of humor and violence.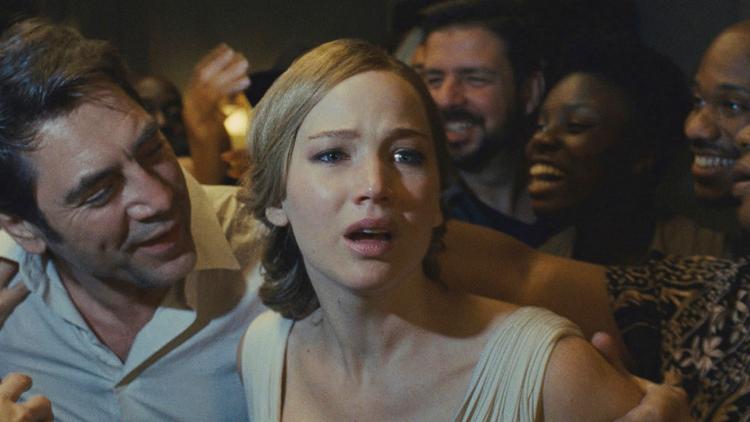 9. "mother!"
The fact that "mother!" wants so much to be hated only makes me love "mother!" more. Like "Get Out," Darren Aronofsky's film takes the frame of a horror thriller and stuffs a bunch of crazy ideas into it: "mother!" isn't about jump scares, but climate change, misogyny, creation myths. The floor is bleeding. A heart has clogged the toilet. And Jennifer Lawrence just wants everyone to leave. The only sane thing left to do? Burn it all down.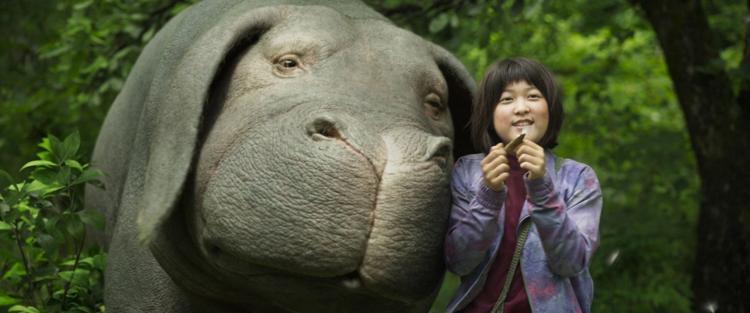 10. "Okja"
An essential film for animal lovers that's probably too painful for many animal lovers to watch. "Okja," from South Korean director Joon-ho Bong, tells the story of a girl, her genetically modified superpig and the corporation that means to tear them apart. Contains the year's best action sequence and a sick-making finale for the ages.
* * *
The next 15: 
11. "Logan"
Best comic book movie of the year.
12. "Brawl in Cell Block 99"
Best Vince Vaughn-stomping-heads-in-prison movie of the year.
13. "Call Me By Your Name"
Most moving romance of the year.
14. "Personal Shopper"
Best hipster-chic ghost story starring Kristen Stewart of the year.
15. "Star Wars: The Last Jedi"
Best "Star Wars" movie of the year.
16. "Downsizing"
Best Alexander Payne movie about Matt Damon shrinking himself of the year.
17. "Jane"
Most thrilling documentary about Jane Goodall of the year.
18. "Lost City of Z"
Best jungle adventure/cautionary tale about male ambition of the year.
19. "John Wick 2"
Best Keanu Reeves-kills-everyone movie of the year.
20. "The Disaster Artist"
Best movie about the making of the worst movie of all time of the year.
21. "Logan Lucky"
Best NASCAR heist movie of the year.
22. "Thelma"
Best supernatural lesbian romance superhero movie of the year.
23. "Blade Runner 2049"
The best flawed but gorgeous but boring but brilliant but I can't decide exactly how I feel about it sci-fi action-thriller of the year.
24. "It Comes at Night"
Best movie at making you feel the worst of the year.
25. "The Bad Batch"
The best romantic comedy about cannibals and starring Jim Carrey of the year.
* * *
The next 100
I saw 100 other (125 in all) movies in 2017. Here's how they rank, grouped by letter grade. Note: Several grades have changed as I've rewatched the films or at least given them more time to sink in:
B+
26. "Free Fire"
27. "Guardians of the Galaxy: Vol. 2"
28. "Darkest Hour"
29. "Molly's Game"
30. "War for the Planet of the Apes"
31. "I, Tonya"
32. "Alien: Covenant"
B
33. "The Post"
34. "Score"
35. "City of Ghosts"
36. "The Fate of the Furious"
37. "Baby Driver"
38. "Wonder Woman"
39. "Coco"
40. "Only the Brave"
41. "Kedi"
42. "Spider-Man: Homecoming"
43. "I, Daniel Blake"
44. "Ex Libris: The New York Public Library"
45. "Detroit"
46."Battle of the Sexes"
47. "Captain Underpants"
48. "The Beguiled"
49. "Raw"
50. "Ghost in the Shell"
51. "Wind River"
52. "Rat Film"
53. "Human Flow"
54. "The Lovers"
55. "Whose Streets?"
56. "78/52"
B-
57. "Three Billboards Outside Ebbing, Missouri"
58. "Thor: Ragnarok"
59. "Wonderstruck"
60. "A Quiet Passion"
61. "Mudbound"
62. "Menashe"
63. "T2: Trainspotting"
64. "The Blackcoat's Daughter"
65. "Atomic Blonde"
66. "Stronger"
67. "Beauty and the Beast"
68. "The Little Hours"
69. "Ingrid Goes West"
70. "Lucky"
71. "Lady Macbeth"
72. "Landline"
73. "The Red Turtle"
74. "The Salesman"
C+
75. "The Shape of Water"
76. "Split"
77. "The Square"
78. "The LEGO Batman Movie"
79. "Life"
80. "Super Dark Times"
81. "Annabelle: Creation"
82. "The Big Sick"
83. "The Lure"
84. "Marjorie Prime"
85. "Pitch Perfect 3"
C
86. "It"
87. "The Killing of a Sacred Deer"
88. "Hostiles"
89. "Valerian and the City of a Thousand Planets"
90. "Kong: Skull Island"
91. "A Cure for Wellness"
92. "Colossal"
93. "The Void"
94. "Last Flag Flying"
95. "Cars 3"
96. "The House"
97. "Despicable Me 3"
98. "The Trip to Spain"
99. "The Villainess"
100. "Person to Person"
C-
101. "Justice League"
102. "Girls Trip"
103. "The Greatest Showman"
104. "The Foreigner"
105. "The Man Who Invented Christmas"
106. "Power Rangers"
107. "Daddy's Home 2"
108. "American Assassin"
D+
109. "King Arthur: Legend of the Sword"
110. "Song to Song"
111. "47 Meters Down"
112. "The Great Wall"
113. "The Circle"
114. "Wonder Wheel"
115. "Gold"
116. "The Space Between Us"
D
117. "Baywatch"
118. "Kingsman: The Golden Circle"
D-
119. "The Snowman"
120. "The Dark Tower"
121. "The Mummy"
122. "A Bad Moms Christmas"
F
123. "Transformers: The Last Knight"
124. "Pirates of the Caribbean Dead Men Tell No Tales"
125. "The Book of Henry"