T. Berry Brazelton helped generations of parents raise their children with confidence, but he never forgot his own raising in Waco.
Brazelton died Tuesday at age 99 in Massachusetts, where he earned his international reputation as a pediatrician, professor, bestselling author and founder of the Brazelton Institute at Boston Children's Hospital. He was awarded the Presidential Citizens Medal in 2013 by President Barack Obama.
But over his seven-decade career, Brazelton often returned to his native Waco to visit, lecture and consult with a program that has trained more than 500 child care professionals in his child-centered "Touchpoints" philosophy.
"He was always so excited to see his Waco friends and give us hugs and kisses," said Barbara Crosby, director of the Piper Center for Family Studies and Child Development and site coordinator for the Waco Touchpoints Coalition. "He was so very proud that Waco had a Touchpoints coalition. … We're all devastated by his loss."
Brazelton's oldest daughter, Catherine "Kitty" Brazelton, said her father was professionally active to the end, attending a board meeting in Boston two weeks ago related to his field.
Brazelton, often compared to Benjamin Spock in his influence on parenting, was both an innovator and popularizer in the field of child psychology. He is credited for establishing a new understanding of the complexity of the infant mind beginning at birth, and he originated the widely used Neonatal Behavioral Assessment Scale.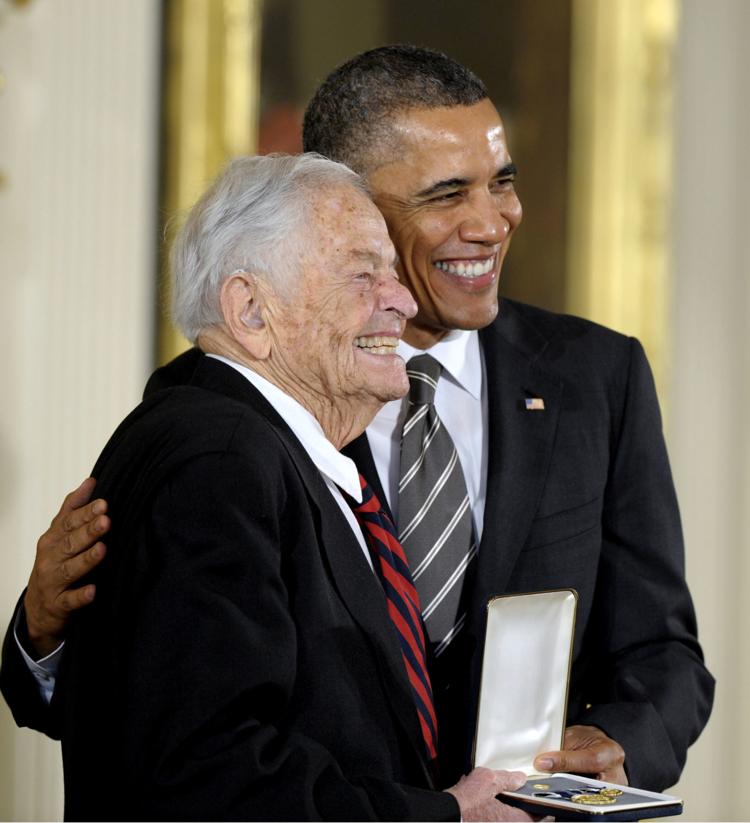 Brazelton, who interacted with more than 25,000 children over his career, taught that young children develop according to their individual temperaments, and parents are in the best position to read their cues and respond to their needs. These insights were the basis of several books, regular television shows and a syndicated column that ran for years in the Tribune-Herald.
In his books and Touchpoints curriculum, he taught parents and caregivers to reframe what might appear to be behavior problems as signs of development.
For example, a 9-month-old infant who stops sleeping soundly and wants to stand up in his crib is actually exhibiting normal development, said Kathy Talbert, owner and director of the Little Cougar Child Development Center in China Spring, whose staff has been trained in the Touchpoints curriculum.
"A parent who doesn't understand what's going on may come in and say, 'We've been up all night, and he won't sleep,' " she said. "One of our caregivers can say, he's 9 months old and wants to be cruising around. It helps parents understand there's not something necessarily wrong with him."
Talbert said Brazelton occasionally dropped in on the Touchpoints training in Waco and would sometimes stand up in the back of the room and clarify a point.
"He was just awesome," Talbert said. "It's very sad that he's passed on, but what a rich life. … He was always very open, happy, sweet, generous and interested in what you're doing."
Brazelton maintained a farm and historical home in Marlin that he inherited from his grandmother, and he would sometimes retreat there to write his bestselling books.
Brazelton had deep roots in Central Texas. His grandfather, W.B. Brazelton, had fled Tennessee during the bloodiest moments of the Civil War and settled in Waco, where he established a successful lumber business.
Brazelton's father, Thomas Berry Brazelton Sr., was educated at Princeton University and ran several businesses, including the lumber business. His mother, Pauline Battle, was a concert pianist and member of a prominent local family.
The future pediatrician attended Sanger Avenue Elementary School and Waco High School, where he would graduate at age 16 in the early 1930s.
By then, T. Berry Brazelton had already found his calling as a pediatrician. He was often in charge of childcare in his family, and he had an instinct for what worked.
"I think the combination of being the babysitter and watching my mother with my younger brother really dominated my thinking," he told an oral interviewer with the American Academy of Pediatrics in 1997. "I knew by nine what I wanted to do, and I've been lucky enough to be able to do it."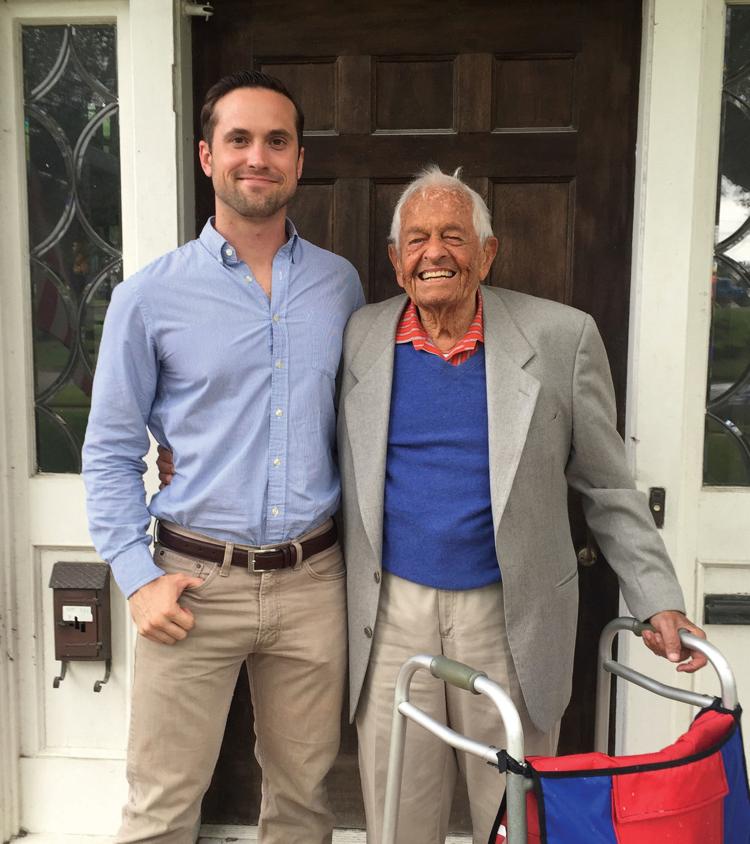 Brazelton went to a Virginia prep school for a couple of years while he matured physically enough to enroll at Princeton.
During that time, the late 1930s, the family was under strain. His father died young, and the family had to move from their home at 25th Street and Austin Avenue to a smaller house around the corner.
"I think they went through some tough times when the Depression hit and the lumber company fell apart," said Kitty Brazelton, a music professor at Bennington College in Vermont. "But sometimes tough times get people to push harder."
T. Berry Brazelton attended medical school for a while at the University of Texas, then transferred to Columbia University and did his internship at Roosevelt Hospital in New York. When World War II broke out, he practiced medicine in the Navy, once performing an appendectomy with only a textbook to guide him.
But Brazelton was certain he wanted to work with children and he established appointments in the late 1940s at Harvard Medical School and Children's Hospital in Boston. There he got to observe children, parents and the doctors who were supposed to be treating developmental problems. He wasn't pleased with what he saw.
"Every time you had an autistic child or an atypical child or a slowed down child, we blamed the mother," he said in the 1997 interview. "We blamed the victim. It was a terrible, terrible model. These women felt guilty so they'd submit to this blame. And we'd have them in psychiatric treatment for year after year. Nobody got better. I thought, 'Gee this isn't working. Something's wrong with this model.' "
Brazelton also established his own private practice while doing clinical experiments in child psychology and traveling the world to study infant and child behavior. Those journeys helped him formulate new ideas about the innate intelligence of babies.
Susan Cowley, executive director of Talitha Koum Institute in Waco, said Brazelton's ideas have been foundational for that nonprofit's work with young children from disadvantaged families.
"It's too bad his name is not on everyone's lips," Cowley said.
Brazelton spoke at a 2008 fundraiser for Talitha Koum and made follow-up visits to the child care center in subsequent years. "I never expected him to darken our door," Cowley said. "He not only came and stayed and talked to us and studied what we were doing but came back the next year and brought his granddaughter. … What he was to us was an encourager. He believed in our methods when others were skeptical."
Brazelton was preceded in death by his wife, Christina Lowell, and survived by four grown children and seven grandchildren. Services have tentatively been set for April 21 at a time and location yet to be announced, his daughter said.