Grecia Cantu is living the kind of normal life that seemed out of reach a few years ago: driving her own car, owning a house and teaching elementary school.
Now that life is under threat along with the federal immigration program that has allowed her to live it: The Deferred Action for Childhood Arrivals program, or DACA.
Cantu is one of nearly 800,000 "Dreamers," unauthorized immigrants who entered the country as minors and received temporary permission to live and work here under the 2012 Obama administration program. Now she is anxiously awaiting President Donald Trump's announcement Tuesday as to whether he will rescind the program.
That announcement may determine whether Cantu can continue to teach bilingual second-graders at Cedar Ridge Elementary School.
"I have a fear of not being able to go back to the classroom because someone decided that 800,000 people working is a bad thing," she said. "That's always what it is for me, the ability to do what everyone else is doing legally."
Trump has been under pressure from a group of state attorneys general, led by Ken Paxton of Texas, who have threatened a lawsuit unless the White House starts phasing DACA out by Sept. 5. Paxton has argued that Obama's executive order on DACA "usurped Congress' law-writing power" and is unconstitutional, and U.S. Attorney General Jeff Sessions has agreed. But Trump himself has made positive comments about "Dreamers," and in the past week business leaders and Republican legislators including House Speaker Paul Ryan have warned him that dismantling DACA would be a blow to the nation's workforce.
Waco's congressman, Bill Flores, R-Bryan, said he supports a legislative path to permanent residency and even citizenship for Dreamers such as Cantu, and he is considering signing on to one of three bills pending in Congress that would move in that direction.
"I would say there is no reason for angst at this point in time," Flores said. "I know there are a lot of emotional statements being hurled about DACA, but I really don't think there's reason to be anxious about it."
Cantu, 26, asked to use her mother's maiden surname for this story to protect other family members. But she herself has no intention of going into hiding, regardless of Trump's decision.
Cantu first went public in a 2010 Tribune-Herald article which described how a girl who came to this country with her Mexican family at age 7 became University High School's valedictorian. Since then, despite her unauthorized status, she earned her college degree through presidential scholarships at McLennan Community College and Baylor University and she has been part of local immigrant advocacy groups.
"I'm very vocal about my status," Cantu said. "I want everyone to understand that there's not an (immigration) application you can get. There's not a line you can get in and wait. That wait is 15 to 20 years long. I have to vent about it with friends I can rely on, who can pray for me or motivate me."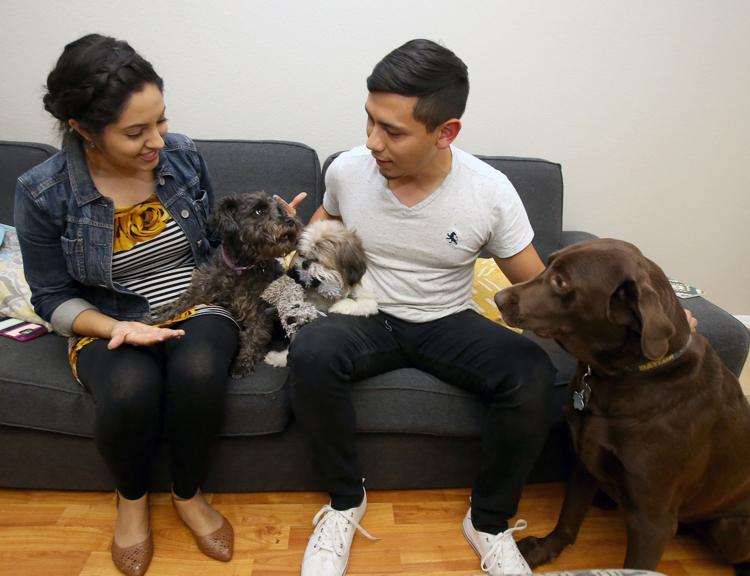 DACA doesn't confer legal immigration status on unauthorized immigrants who came here as children, but it shields them from deportation through "prosecutorial discretion" for two years at a time and allows them to work. To be eligible, applicants have to have a clean criminal record, must be in school or have finished high school or earned a GED. They must be 30 or younger as of June 2012 and must have come to this country before they were 16. The two-year deferral carries a fee of almost $500.
Cantu didn't receive her DACA status until after she graduated college in 2013.
"I didn't have DACA as a senior at Baylor," she said. "I didn't have any legal status. I wasn't able to get internships like everyone else and I was a business major. Those contacts are really important."
Getting DACA was life-changing, she said.
In 2013, she married another Dreamer, Enoc, a Texas State Technical School graduate who already had his DACA status. They moved to Dallas, where she got a job teaching at a charter school and he worked in information technology.
"I had a Social Security number, I got credit cards and I started building credit," she said. "A year later, we bought a car under our name, which was really awesome. … We were able to get our own apartment. We were functioning young professionals battling Dallas traffic."
Waco city and police officials are trying to assure immigrants that they have nothing to fear from legislation that took effect Friday intende…
After two years, the Dallas charter school was facing difficulties, and the couple moved back to Waco, where they had always intended to settle down anyway. Enoc is now studying sound engineering at McLennan Community College and hoping to earn a bachelor's degree, and Grecia Cantu is starting her third year at Cedar Ridge.
Cantu, a self-described workaholic who formerly worked in food service jobs, said she has found her calling as an elementary school teacher.
"I love teaching," she said. "It's really rewarding. I find it hard to see myself in a business environment, where you're with adults all day and just making money. Going from teaching kids basic life skills to making someone richer, I don't know if I could do that."
Pursuing life
She was alarmed when Trump was elected in November and started worrying she and her husband would lose their DACA protection. But the couple decided to keep pursuing the life they wanted together.
"We took the plunge in May and bought a house," Cantu said. "We just decided we couldn't let fear paralyze us. We needed to keep moving on, living the American dream."
Susan Nelson, a Waco immigration attorney, said the biggest concerns for her DACA clients are being able to work and drive. Texas allows undocumented students to attend college and even receive in-state tuition, she said.
Nelson said Trump may allow current DACA recipients to continue through the two-year term of their deferral, but it will only postpone the harm to families and the economy.
"We have more than 200,000 people in Texas with DACA, and most have employers who are going to lose their employees" if the program ends, Nelson said. "It's going to be pretty traumatic for employers."
She said the majority of the public, both Democrat and Republican, favors DACA or similar avenues for Dreamers, but she doubts that Congress has the political will to pass legislation giving them legal status.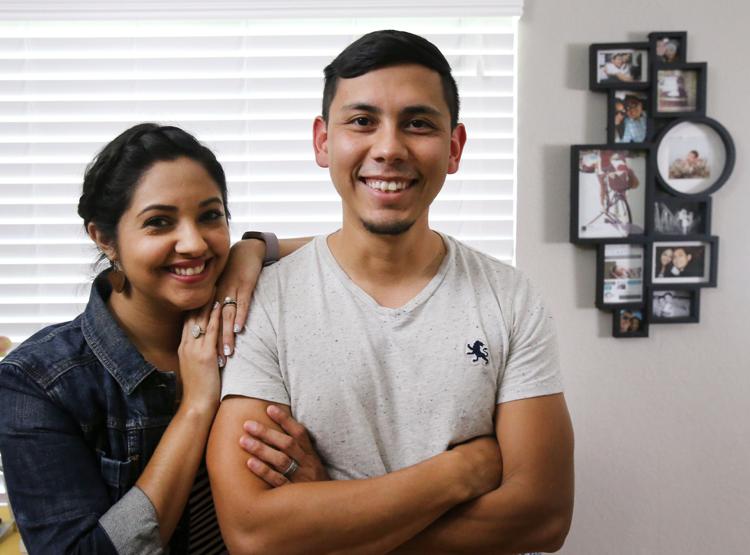 In an interview Thursday, Flores said he hopes the DACA program can remain in place until Congress crafts a legislative solution.
"So far, President Trump has spoken, I think, fairly moderately on how to deal with the Dreamer population," Flores said. "Because of that, I don't expect the Trump administration to rescind DACA anytime soon. … The path forward is for Congress to get off its butt and do something."
Flores said he would like to see legislation that gives Dreamers a chance at immediate temporary residency that can be upgraded to permanent residency or even citizenship after a period of military or public service of some kind.
Flores' views on Dreamers and immigration in general have changed markedly since he was elected in 2010. In a 2010 interview about Cantu and other Dreamers, he opposed the Dream Act, which would have given them a path to legal status.
"The Dream Act, by including a path to legalization, is asking the American people to accept amnesty and forgive lawbreaking before the federal government will even adequately secure our border," he said at the time.
But he said he quickly came to learn more about some of the thousands of Dreamers in his district.
"The ones I've met with are impressive kids, some valedictorians of their senior class, trying to get a good education," Flores said. "I'd have to say over the last six and a half years, my position on this has changed dramatically. For the first couple of years I was pretty hardcore against anyone here illegally. After some thinking and drilling into it, I came to believe in a path for legal status for noncriminal (immigrants)."
Grecia Cantu is determined to continue her education, but her path after that depends on decisions made in Washington, D.C.
He said the pivot point was probably meeting with MCC president Johnette McKown, who urged him to consider the futures of Dreamers at her college, including a presidential scholar named Grecia. Flores said her story stuck in his mind.
Grecia Cantu said she would like to be a citizen someday, but she said she and her husband wouldn't mind continuing under DACA, even if it means they each have to continue to pay $500 every two years. She said that fee is worth it for the ability to do meaningful work and build a life here without fear of deportation.
"It's knowing that we can have this that makes it hard," she said of the threats to DACA. "Before, we didn't know that we were missing out."
Baylor University will not waver on its commitment to students in the wake of President Donald Trump's plan to end a program that extends lega…