Lampasas resident Leo Perkins, who turns 100 in two months, hugged his wife of 72 years, Lillian Perkins, while standing beside his son and two daughters.
He joined four other former prisoners of war who live in the area Friday in receiving accolades for enduring the hardships they faced.
Perkins was applauded and thanked for his time in service during World War II as a flight engineer.
He was shot down over Germany in a B-17 bomber and later ended in up in a prison camp known as Stalag 17-B. The then 24-year-old Perkins was on his 14th mission with the 381st Bomb Group. He was flying out of England when he and the rest of the 10-member crew were shot down.
"I'd do it all over again if they'd let me in, if they needed me," Perkins said.
The Central Texas Veterans Health Care System at the Doris Miller Department of Veterans Affairs Medical Center honored five former POWs Friday for their personal sacrifices in service to their country.
"These guys have served our country, but they have also experienced the traumas that other people haven't in terms of being prisoners of war," said Larry Becker, the health network's advocate for former POWs. "Being able to survive that and come back and be part of our community and have a life, we have to honor them."
State Rep. Charles "Doc" Anderson, R-Waco, attended the event and said it was a tremendous honor for him to recognize the former prisoners of war. Anderson said he could not imagine the experience of being shot down or declared missing in action.
"That they were standing alone against their oppressors wondering if they'd even survive their circumstances, just that sacrifice is immeasurable," Anderson said.
The veterans' sacrifice shines as a beacon through time to empower people serving the nation now and others facing daily problems, giving them strength to know they can carry on, he said.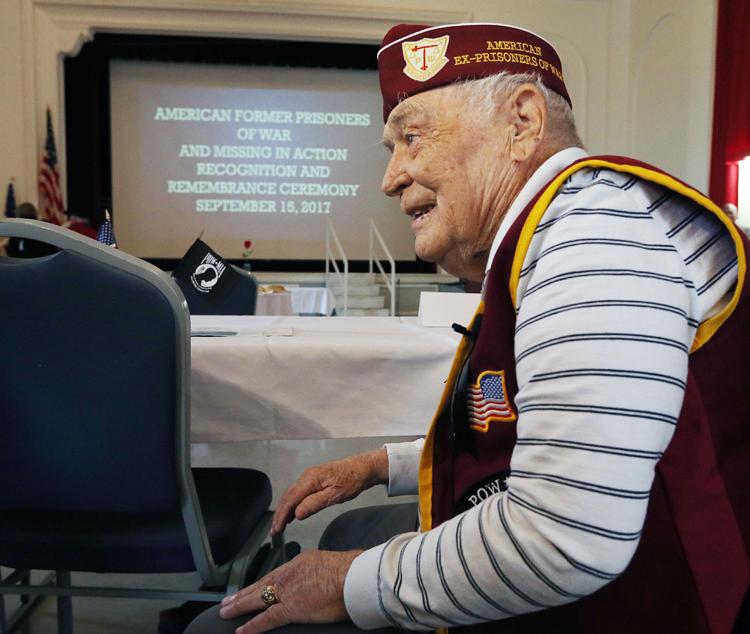 South Korea looks a lot different than it did in 1950, when the North Korean People's Army captured Jack Goodwin and imprisoned him for the next 38 months.
Goodwin, 87, of Woodway, said he recently visited, for the second time, the UN Forces First Battle Memorial in Osan, South Korea, which honors U.S. servicemen of Task Force Smith who fought North Korea in the Battle of Osan in 1950.
More than 142,000 Americans have been held as prisoners of war since World War I, and another 93,000 went missing in action, according to the Central Texas Veterans Health Care System.
For 2,703 days, Thomas Curtis, 85, was a prisoner of war.
"If you can make a bargain with God, I did," Curtis said.
Curtis, a Temple resident, said he remains surprised anyone is interested in hearing his story, once he recently wrote about in a book titled, "Under the Cover of Light: The Extraordinary Story of USAF Col. Thomas "Jerry" Curtis's 7 1/2 -Year Captivity in North Vietnam."
Curtis spent 25 years in the Air Force. But he was shot down Sept. 20, 1965, over North Vietnam. He was captured and wasn't released until Feb. 12, 1973.
"I think about it every time I go into my bathroom," Curtis said. "There's a porcelain stool. There's running water, hot and cold. There's toothpaste, as much as I want to use. There's a new toothbrush if I want it. There's soap. There are towels. That's just a reminder of the basic things that were simply taken away from me."