McLennan County commissioners last week scrutinized department heads' budget requests, while also addressing gun safety concerns and the fact that bees are infiltrating outdoor warning systems.
No action is final for the budget until it's officially adopted. County commissioners have until Aug. 31 to officially adopt its fiscal year 2016 budget.
Commissioners learned Thursday that bees have caused at least $50,000 in damage during the past three years to the county's outdoor warning systems.
McLennan County Emergency Management Coordinator Frank Patterson said he plans to prevent any more hives from being built inside the systems by purchasing screens to cover the areas in which the bees keep nesting.
Patterson said the screens will cost about $8,250 and installation will cost about $18,750 for the 30 systems. Honey, he's learned, can destroy the electronics in the warning systems, he said.
The Waco-McLennan County Office of Emergency Management is funded jointly by the county and the city of Waco, County Auditor Stan Chambers said. The office receives a grant yearly, and whatever expenses exceed that grant are split between the two entities, Chambers said. The increase in the budget brings the county's portion from $200,000 in fiscal year 2015 to $264,000 in 2016.
Patterson said the grant this year was for $62,000 and he expects about the same amount again. He said his increase in the budget will also cover updating the outdoor warning system, which has been in place since 2000, and for additional equipment and supplies. Commissioners gave their approval.
After a few jokes about selling honey for extra income, commissioners heard requests from Adult Probation Director William W. "Chip" Seigman.
Seigman requested $36,259 for fiscal year 2016, an increase from the $22,816 that was in the 2015 budget.
Most of the increase, he said, is for furniture and equipment for four new employees coming to the department through grant money.
It wasn't the request for furniture that caused commissioners to pause, but the one for gun lockers.
Seigman said he's decided to allow his officers to have the option of carrying a weapon while in the field.
"Up until this point I've struggled with that," he said. "I came to the realization I want to afford our officers every opportunity to defend themselves if they need to."
But, Seigman said, once they returned to the office he wanted their weapons locked up.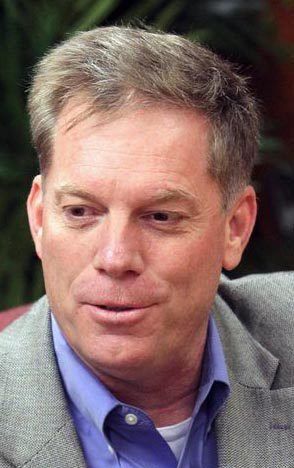 Commissioner Ben Perry said if Seigman was going to trust someone with a weapon in the field, they should be trusted in the office. Perry said he couldn't get on board with having the officers lock up the weapons and therefore wasn't going to support funding for the lockers.
Seigman said he would be willing to allow a certain number of officers to carry on the premises but needed to re-evaluate that with staff.
Commissioners also addressed a few individual requests for raises. The court has not decided yet whether to give employees a cost-of-living allowance.
Chambers said a 2 percent increase would cost the county more than $908,000 and a 3 percent bump would cost more than $1.3 million.
W.H. "Pete" Peterson, McLennan County justice of the peace for Precinct 1, Place 2, told commissioners he wanted raises for his three employees to bring their salaries closer to the staff of Precinct 1 JP Dianne Hensley.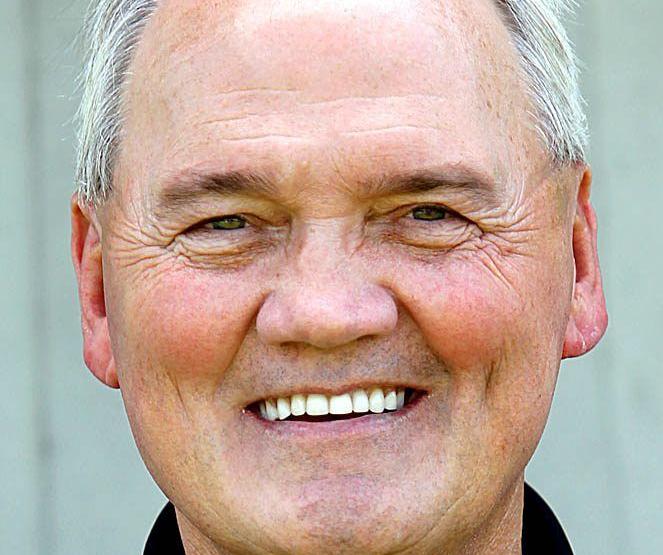 Peterson said both courts' clerks work hard and run neck-in-neck in workload. But, he said, his staff has worked for the county years longer than Hensley's staff and deserved similar pay.
"It's not fair to the three clerks in my office that they do as much work and not be compensated the same," Peterson said, to which commissioners agreed.
The increases for the three employees would range from $558 to $4,540 annually.
Commissioners also are considering a salary supplement for two clerks in Peterson's office at $100 a month. Peterson said he has two Hispanic clerks who go above and beyond their duties to translate Spanish for offices across the courthouse, while continuing their roles in his office.
While commissioners nodded their heads in support of the salary supplements, they said it's past time for the county to create a policy in the matter.
"I do think you need to be careful because once the word gets around that you're going to pay supplements for Spanish speakers, I think you'll have some domino effects," Chambers said.
County Judge Scott Felton said a policy would clarify that there would have to be a need for a translator to warrant a supplement, and that it isn't awarded just because an individual can speak two languages.
Commissioners were not receptive to requests from Precinct 5 Constable Freddie Cantu to increase his budget.
Cantu is among two department heads and five elected officials who have asked for raises for themselves.
Cantu makes $43,476 and is asking for a $3,524 raise. He's also asking to bump the salary of his deputy constable from $33,263 to $35,000 and his clerk's salary from $29,738 to $31,000.
County Commissioner Lester Gibson said the employees are the best thing about the county, but he has to view the big picture and consider all county employees and not individual requests.
Cantu countered that across-the-board raises aren't fair when some employees make so much more than his staff members.
Cantu also asked commissioners to turn his part-time clerk position into a full-time role. It would be a $19,000 increase from what's available for the part-time position to create a full-time spot at $31,000, Cantu said.
"No one wants to work for $10 an hour with no benefits," Cantu said about not being able to fill the part-time opening.
Commissioner Kelly Snell said he didn't see the need for an additional full-time position. Newly elected constables and justices of the peace seem more willing to help spread the workload of those who previously held those seats, he said.
Cantu said other areas of his department have increased in workload, including evictions at 386 so far this year when in 2014 there were only 208.
Gibson also pressured Cantu about asking for an extra $1,000 in his supplies budget when year-to-date the constable has spent less than $1,200 of the $4,000 he has available.
Cantu said supplies get more expensive each year and he can't predict what he may need to purchase.
Gibson repeated that Cantu needed to justify his request for raising his supply budget to $5,000. Cantu replied again that he couldn't foresee the future.
Commissioners will continue budget discussions at their 9 a.m. Tuesday meeting.