The frequent blasts of train whistles and the smell of coal smoke haven't filled Waco skies for generations, but a new exhibit at Baylor University's Texas Collection recalls the days when trains and railroads were a central part of city life and growth.
"Texas Trains, Railroads and Railways," an exhibit of 21 enlarged photographs drawn from the collection, shows the rise and fall of the railroad's prominence in Waco, from early days when it joined horses, wagons and buggies as a transportation option to the last passenger train departing Waco on July 26, 1964.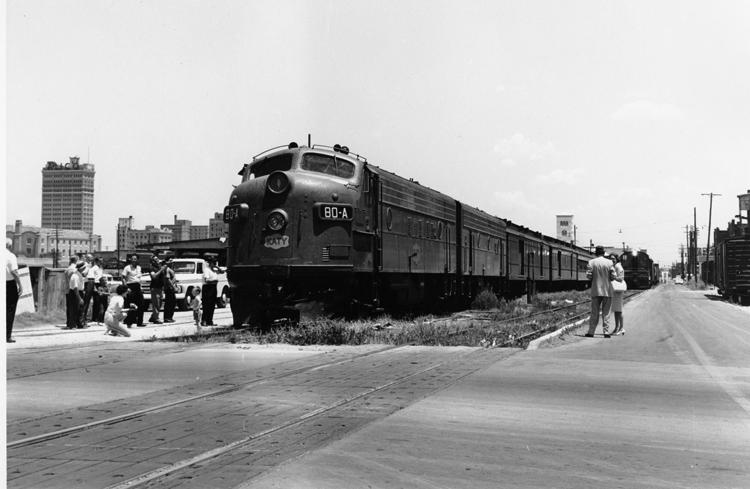 For Geoff Hunt, Texas Collection audio and visual curator, and Texas Collection director John Wilson, the hard part of creating the display shown in the collection's reading rooms came in narrowing down their choices. Also working on the exhibit was Erik Swanson, university libraries exhibit curator and coordinator.
Fifteen Texas railroad collections are contained in the Texas Collection, one of the most notable being the John Oscar Birgen "Swede" Johnson Papers. Johnson worked at the Missouri-Kansas-Texas (Katy) Railroad's Warden Locomotive Plant in Bellmead for much of his career and was a lifelong railroad man. His papers are filled with photographs of locomotives, train cars and scenes of railway life.
Other images came from Waco photographers Fred Gildersleeve and Chris Hansen, the Deane Brothers of Dallas and Gordon Zahorik. Zahorik was a fan of the Texas Electric Railway Company's Interurban Line, the electric train that connected Waco to Dallas, Corsicana and Denison in the first half of the 20th century.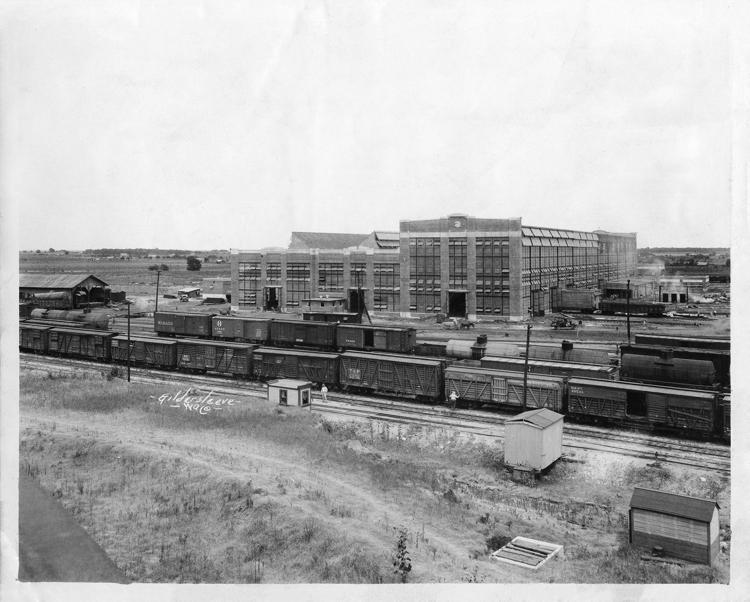 Hunt said the exhibit was put together in part to show Waco a part of its history and several photos were selected because of an identifiable Waco landmark or location. Several have Waco's iconic ALICO Building skyscraper in the background or downtown Waco's Katy Depot tower.
"We wanted to share with the community what used to be in Waco," Hunt said. "Waco was really a hub of the Central Texas railway industry."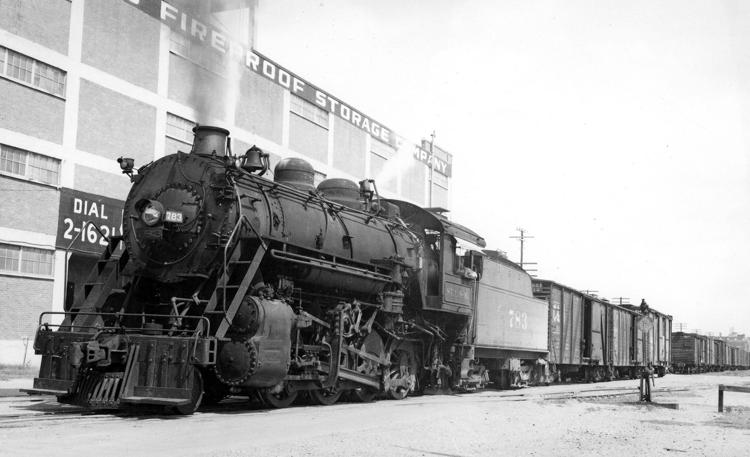 Waco's connection to railroads started Sept. 18, 1872, when the Waco and Northwestern Railroad Company completed its Bremond-to-Waco line. The decades that followed saw as many as five railroad lines operating in the city. The railroad not only put Waco on the map economically as a transportation hub for the Texas cotton industry — one line was called the Cotton Belt — but as a manufacturing center and city with a growing population.
That growth and evolution in train technology are captured in "Texas Trains, Railroads and Railways," Swanson said. Locomotives pictured progress from early, small steam engines to larger steam engines, diesel engines and the Interurban's electric cars.
One striking and undated Fred Gildersleeve image shows a crowd boarding the train at the Katy Depot in Waco, with multiple forms of transportation pictured in the scene: horse-drawn wagon and buggy, Model T automobiles, bicycles and the train. An earlier 1898 photo captures a well-dressed crowd lining a dirt-surfaced Austin Avenue navigated by horse-drawn carriages and a new electric streetcar.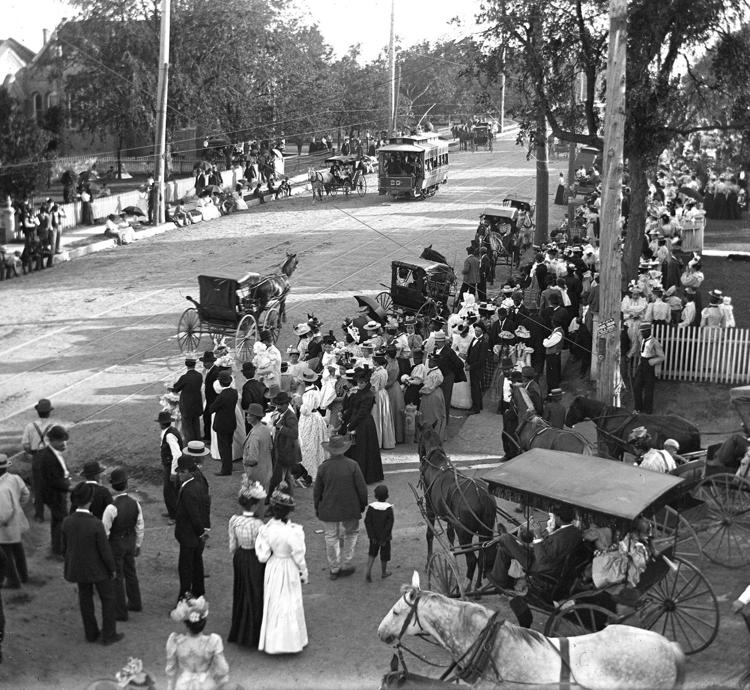 The exhibit also features several photos from the celebrated "Crash at Crush," an 1896 stunt outside West in which two 35-ton locomotives traveling at 60 mph collided while a crowd of 40,000 watched. Unfortunately, the engines' steam boilers exploded on impact, showering metal fragments that killed three and injured dozens.
One of the most recent photos in the exhibit shows another entertainment aspect to the railroads: Cameron Park's Smokey Hollow Railroad for kids, which operated in the 1950s and '60s before its relocation to Lions Park in 1976.
"Texas Trains, Railroads, and Railways" will be on display at the Texas Collection in Baylor University's Carroll Library through December. Hours are 8:15 a.m. to 5 p.m. weekdays.