Businesses have offered donations to get a dog park started in Hewitt, but some city council members are wary of taking on a new park, and associated upkeep costs, during a tight budget time for the city, especially a park some neighbors oppose.
The city council recently heard a proposal to transform a piece of undeveloped city-owned property into the Hewitt's first dog park. The effort would take $35,000 in donations and sponsorships, and city staff has preliminary commitments for all but $10,000 to $15,000 of the startup costs, city parks and media coordinator Caz Muske said.
"Knowing people are interested and want to pour money into this is huge," Muske said.
After hearing news that the city is considering the park, Jon Bisson with ACE Fence & Supply offered to donate all the fencing and labor if the project moves forward, Muske said. Raising Cane's Chicken Fingers has also reached out with a desire to donate to the park, she said.
Because the property being considered, known as Glaze Park, is in a floodplain, development options are limited. The site is on Old Temple Road and directly borders a residential area.
Muske said a dog park would help increase property values, attract home buyers and promote community engagement and public health in a city that already hosts two dog-focused events, the 6-year-old Hewitt Dog Days and the Hounds and Sounds Music Festival, which started last year.
"We have a community that's crazy about dogs," she said.
However, two homeowners whose lots border the city property sent letters opposing the park. Muske said the city sent letters to neighbors surrounding Glaze Park about the idea, but no one responded until an article ran in the Tribune-Herald.
After a presentation on the park, council member Alex Snider said he would be the bad guy. Since Glaze Park backs up to a residential area, Warren Park would be a better location for a dog park, Snider said.
"You get 10 dogs back there on a regular basis, they are going to be barking the whole time," he said.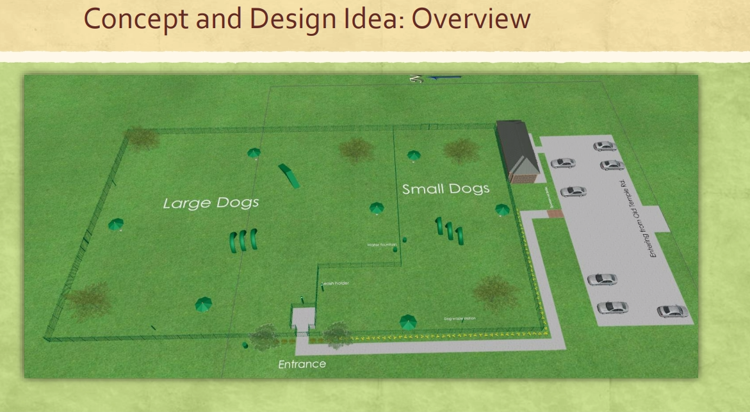 Snider said he also has a problem with spending money on something that would benefit a "niche market" when the council opted to not give any raises for fiscal year 2018.
"It's going to cost money to maintain," Snider said. "I'm not excited about this."
Council member Wilbert Wachtendorf agreed.
Every proposal the council sees starts off with a price estimate, then proponents return after work has started to ask for more money, Wachtendorf said. City money would be better spent on streets and a new fire truck the city needs, he said.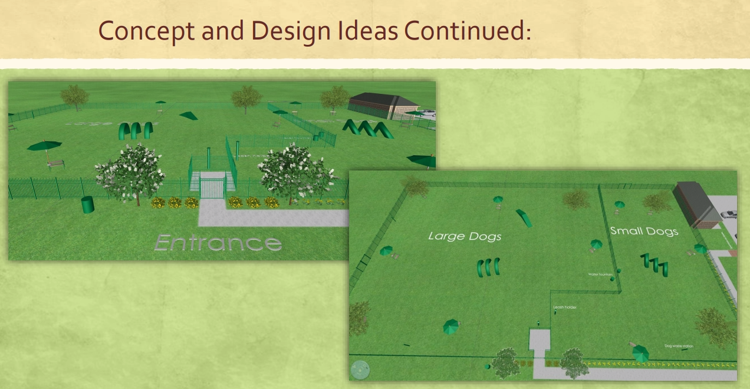 City Manger Adam Miles said the city has bond money available that can only go toward park improvements, but there will also be long-term costs with any project.
"All this is us not wanting to get our cart before the horse," Miles said.
Mayor Pro Tem Ed Passalugo said he is behind a dog park project, especially if it is funded by donations.
Splash pad
The council also sought more information on a proposed splash pad.
There has been a lot of general interest for a splash pad in Hewitt, said Katie Allgood, the city's managing director of administration. There is no funding available for the amenity, and if the council were interested, funding would need to be included in a future bond issuance, Allgood said.
A splash pad would cost $75,000 to $350,000, depending on the type of splash pad and whether the city wants a recirculation system.
A ground-level system would allow the space to be converted to a seating area or used for other purposes during cooler months when the water features would be turned off, Allgood said.
Council member James Vidrine said he needs more hard figures on both projects before making a decision.
Council member Bill Fuller said he hates to waste water.
"That thing ain't nothing but a sewer hole," Fuller said.