Mark Shaw is running for office as a Republican in a district centered on East Waco, where Democrats typically win by a landslide. But what's more unusual is that he's running as a Republican in a nonpartisan race for Waco City Council.
Shaw is challenging incumbent Wilbert Austin for the District 1 seat on the council, a governing body that long has shunned partisan politics.
Shaw, who filed earlier this month for the May 7 election, included a red-white-and-blue Republican elephant logo on recent campaign fliers he sent out to an email list. Asked whether he was running as a Republican, Shaw answered, "I am."
"I think part of what happens in any political race is that your values have to be established based on what you believe," he said. "I'm a conservative, and I believe we have to be responsible and do our part to manage our tax dollars."
Shaw, 55, a manager at the Johnson Group, said he hasn't been heavily involved in party politics and is not seeking help from the McLennan County Republican Party.
But he said he attends Republican functions and favors candidates such as presidential hopeful Ben Carson.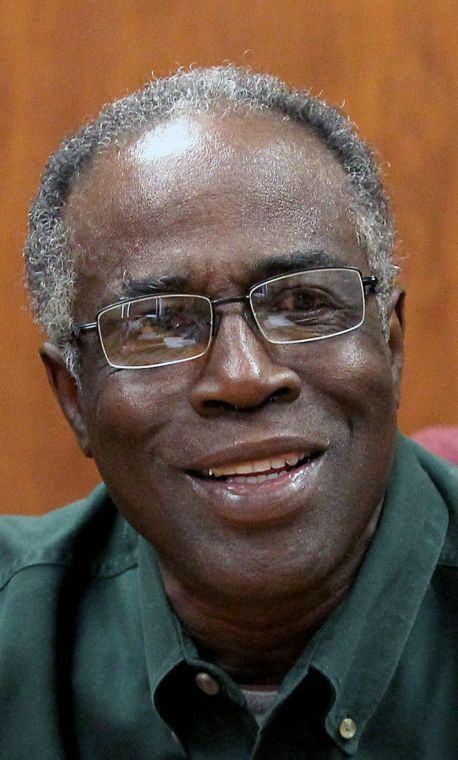 Austin, who has served 10 years as the District 1 representative, said he had never heard of a council candidate running as a Republican or Democrat, but he didn't criticize Shaw for flaunting his partisan preferences.
"That's his prerogative," he said. "I certainly don't have a problem with him running as whatever."
All municipal elections in Texas are officially nonpartisan, conducted without primaries or ballot identification of political parties.
Mayor Malcolm Duncan Jr. said the city council has benefited by keeping partisan politics at bay.
"I think it's critically important," he said. "I don't think you would find a lot of people on the council who would serve if it was partisan. . . . I've never seen anyone attempt to inject partisan platforms of policies at the council level. It's really not applicable."
Duncan, who has pushed with limited success to lower the property tax rate, said he doesn't see cutting taxes as a partisan issue but one of fiscal priorities.
But he stressed that he was a nonpartisan candidate and pointed to priorities such as public transportation and payday loan regulation that were not traditionally conservative issues.
Meek has recently been appointed to the Texas leadership team of Republican presidential hopeful Marco Rubio, but he has not injected partisan politics into council discussions.
Jeb Leutwyler, McLennan County Republican Party chairman, agreed that council races are nonpartisan, though he said there's no law forbidding a council candidate from expressing partisan preferences.
"There would be nothing we would have to say about that," he said, referring to Shaw's statements. "He's not the Republican candidate per se."
Shaw acknowledged that a Republican label isn't exactly a selling point in East Waco, the largely black area that dominates District 1.
The district also includes Texas State Technical College, Timbercrest and McLennan Community College.
East Waco long has been known as a reliable Democratic stronghold.
For example, Precinct 12, which centers on the Carver Park neighborhood, voted 92 percent for John Kerry in 2004, 96 percent for Barack Obama in 2008 and 97 percent for Obama in 2012.
Shaw grew up in East Waco, in the same neighborhood where he lives today. He said his father, a Veterans Affairs worker, was a black Republican at a time when that was not a rarity.
He said he still thinks his message of cutting taxes and getting tough on crime will resonate with others in the district.
"I think a lot of people from my era are conservative, he said. "It's just part of my identification of who I am."