Errors in their children's GPA calculations and Rapoport Academy's lack of a public-facing grading policy have led a local family to question the school's ability to deliver on its mission of preparing students for college.
Rapoport leaders acknowledged this week the school has never published its grading policy in a form easy for parents and students to understand. But GPAs have been calculated consistently with the correct formula, and the school has commissioned an audit to examine clerical errors with grade inputs, they said.
"From the beginning, we've been very clear about how we did not and do not have a clear, family-friendly, easy to understand language that explains the nuances, the details of how GPAs are calculated," Superintendent Alexis Neumann said Monday. "…We don't have anything we hand families that says, 'Here are the classes that count, and here is the way the formula is calculated to the smallest rounding, and here's how you can calculate it yourself.' "
After hearing a grievance last week by Andrew and Esther Tia Kim, parents of two Rapoport seniors, the school's board of directors decided not to immediately change the grading policy and GPA formula for the current cohort of freshmen through 12th-grade students, board President Rhett Dawson said. Individual clerical errors are being addressed as they are discovered, officials said.
"Anyone can do data errors and clerical errors, but the problem was there was no communication, miscommunication or as we found out, no clear policy," Esther Tia Kim said. We're operating by certain rules and ideas of what our children's goals were supposed to be at this school."
The results of the $11,500 audit are expected in November, and Neumann declined to say how many students may have been affected by clerical errors while the audit is ongoing.
"Legal guidance states to make sure a school is using widely accepted practices, which in (our attorney's) legal opinion, we are," Neumann said. "Anything you would change to benefit a group of students would naturally negatively impact the others."
College admission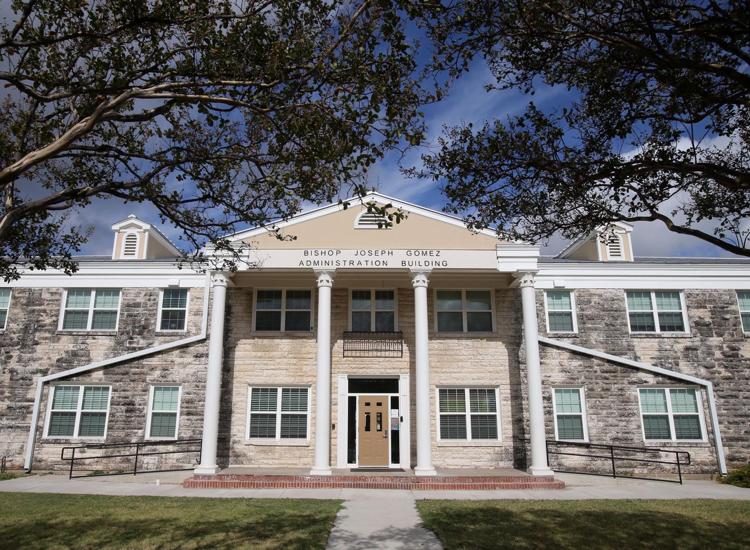 The Kims also said the school has failed to post legally required signs with GPA and college eligibility information and to provide legally required notification to students on whether they are in the top 10 percent of their class, which can mean automatic admission to Texas public universities.
"At least for our son, we're not concerned about ranking, but there are so many kids who were either wrongly ranked or there may have been students ranked who didn't know they were ranked and make have been gypped out of automatic admission," Esther Tia Kim said.
The Kims have filed complaints with the Texas Education Agency alleging Rapoport is not complying with the two laws and that it has not been transparent about the scope of potential issues with GPA calculations.
Last week's meeting was the first time the board had heard the issues with the two laws, but administrators acknowledged the school had been inconsistent with top 10 percent notifications and posting information properly. The issues were remedied after the meeting, and the school is working to set a date for class ranking notifications going forward, Neumann said.
Those two alleged violations could lead to a bigger issue or give someone an avenue to seek legal action against a district, said Shelly Ramos, the Texas Education Agency's senior director for curriculum standards and student support.
Unlike with traditional public school districts, there's no state law requiring charter schools to publish their grading policy each year, Ramos said.
There's also no explicit requirement for how a public charter school should calculate GPAs, except the requirement for when charter schools should notify students ranked in the top 10 percent of their class, Ramos said.
TEA policies
The TEA doesn't keep track of whether charter schools have clear-cut grading policies available to the public, but based on anecdotal information, Ramos said it would be unusual for a charter school not to have one.
With scholarship and college applications deadlines fast approaching, the Kims said Rapoport's response isn't enough.
For students not doing as well their two children, siblings and seniors John Daniel and Grace Kim, an accurate GPA could be the difference in changing the future for an entire family, they said.
Esther Tia Kim was working from home as a temporary research assistant until recently, and Andrew Kim is a full-time temporary lecturer in religion at Baylor University.
Their children started the year with 4.0 GPAs, according to academic records provided by their parents. School officials would not talk specifics regarding the students' GPAs, citing privacy protection laws. But Esther Tia Kim said both her children's GPAs had to be changed three or four times, and John Daniel's academic records alone had more than 30 errors.John Daniel learned just last week he landed in the top 10 percent, but the family still isn't confident their children's GPAs are accurate, they said.
'Losing opportunity'
"On a personal level, for our family, our parents teach us we're not defined by our GPAs and what grades we make. For us, it's not a defining factor," Grace Kim said. "For our friends, their families, they're relying on these scholarships even more than us. If they're getting a wrong transcript and can't provide correct numbers, they're losing an even greater opportunity to get scholarships."
With little time left for their children to be in school, the Kims aren't sure where to take the issue next, except to alert other parents, they said.
"The whole mission of the school is to help low income, underprivileged families that may have never sent someone to college before, and it's like they're undermining the very mission of the school by what they're doing," Andrew Kim said. "It's bordering on deception to say something like, 'We're going to give out letters as needed.' But how are these people going to know these letters are needed?"
Committee formed
The school has formed a committee to come up with clear grading policies based on the audit, but there's no time frame for when the committee might report on recommended changes, Neumann said. If a change is made, it will impact this year's seventh-grade students and lower, she said.
"From the board's perspective, it's important for parents to know the grading formula has been consistent," Dawson said. "We're not going to bias or affect negatively their child. It's important for parents to know we're grateful the errors were brought to our attention, and the administration has been incredibly proactive in correcting that."