The full-court press to block a new landfill on Old Lorena Road has run into push-back from the Waco City Council members that opponents are trying to persuade.
The Citizens Against the Highway 84 Landfill campaign has won endorsements from local and state groups and has amassed a $60,000 war chest for advertising and potential litigation. Direct mail and paid social media ads have warned that a 270-acre landfill off Old Lorena Road would foul drinking water, decrease property values and endanger local airports. And the group's Facebook page has regularly blasted Waco's mayor and city staff for refusing to take the site off the table.
"1,900 members strong!" a recent post boasted. "We've got 1 month to pull everyone together. Remember – there has never been a city election where 1,900 people voted. United, we are unstoppable. We have the numbers, the power, the money, and the facts on our side."
But some council members say the group has adopted overly aggressive tactics and too often doesn't have the facts on its side.
"In terms of rhetoric and the way they have gone about voicing their opposition, I'd say if there was really much based in fact to their argument it would have an impact," District 3 Councilman John Kinnaird said. "Most of it is misinformation and fearmongering, especially the attacks on city staff and council and particularly the mayor.
"I think it makes this whole process and our ability to have a respectful, reasonable dialogue more difficult. Those who want to have that dialogue just get overshadowed and shouted down by those providing more attacks and fearmongering tactics."
Citizens Against the Highway 84 Landfill leader Bradford Holland said it's the city using "scare tactics" and misinformation in stacking the deck against alternatives to the Old Lorena Road site. But he said he has never attacked the character of the mayor or staff, only their judgment and their refusal to take that site off the table.
"I do think this is a leadership issue for the mayor," said Holland, a physician and longtime political activist who until recently headed the Texas Medical Association's political arm.
"He needs to set the agenda. Right now he just accepts what they give him. If he would say, 'We can do better,' and set the vision and plan, I think the city would rise to that. He has not, and I think that's to his detriment. … You never win by throwing your district under the bus."
Before he was elected mayor in 2016, Kyle Deaver represented District 5, which encompasses the existing Waco Regional landfill, the proposed site next to it, and the booming Highway 84 residential area. Holland said the group is prepared to run candidates against any city council member who supports the Old Lorena Road site.
The group is also prepared to sue the city if a lawsuit by neighbor Wanda Glaze doesn't succeed. At issue in her lawsuit is whether a newly permitted landfill next to old one counts as an "expansion," which is prohibited under a 1992 agreement between the city and Glaze.
"It's ludicrous for them to say they're not expanding the landfill," Holland said. "That doesn't pass the common sense test. If that fails, we're prepared to go to court on multiple different grounds."
Deaver said he is not intimidated by the group's threats to run candidates against him.
"I can't be concerned if they want to target me in a future election," Deaver said. "I have to make the best decision I can for all citizens in Waco, and part of that is trying to find a solution that controls costs for all citizens in Waco."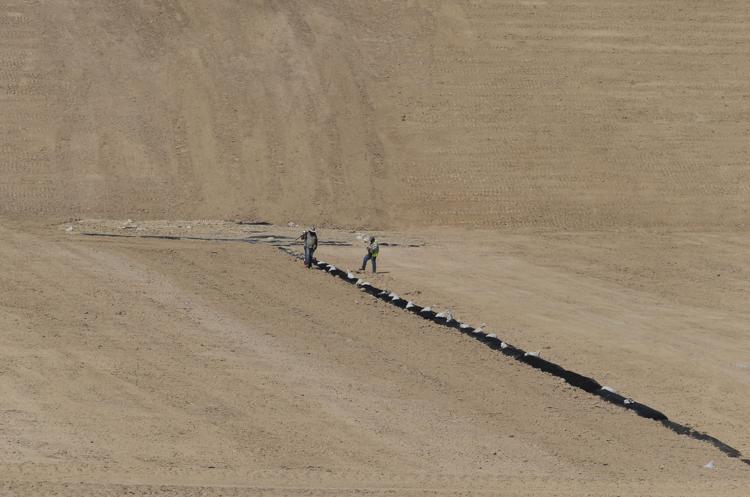 The council on Tuesday will continue discussing in executive session four possible landfill sites, including the Old Lorena Road site, that have been identified by SCS Engineers.
Deaver said some of the other sites appear to have potential, and the council will study questions of feasibility and costs before making a decision in the next couple of months.
Deaver echoed Kinnaird in accusing the opponents of making baseless allegations, particularly in a recent mass mailing prepared by the Texas Association of Realtors, an ally of the Highway 84 group.
"This is new to me, people being so willing to make statements that are factually incorrect, to throw things to the wall and see if they stick," he said.
Deaver cited a direct mail ad issued in late September by the Texas Association of Realtors Issues Mobilization PAC. The mailout claimed that "expanding the Waco landfill" would:
Threaten Waco's water supply
Cause a 12 percent decline in property values
Pose a safety risk to McGregor and Waco airports
Negatively impact neighbors, including 1,500 homes, two public schools and five churches, all within a mile of the landfill.
Kinnaird and Deaver contested each of those statements.
"That thing is so replete with misinformation," Deaver said.
Deaver said he was especially irked by the 12-percent property devaluation claim, which is attributed in the flyer to a "McLennan County Appraisal District estimate."
Not appraisal factor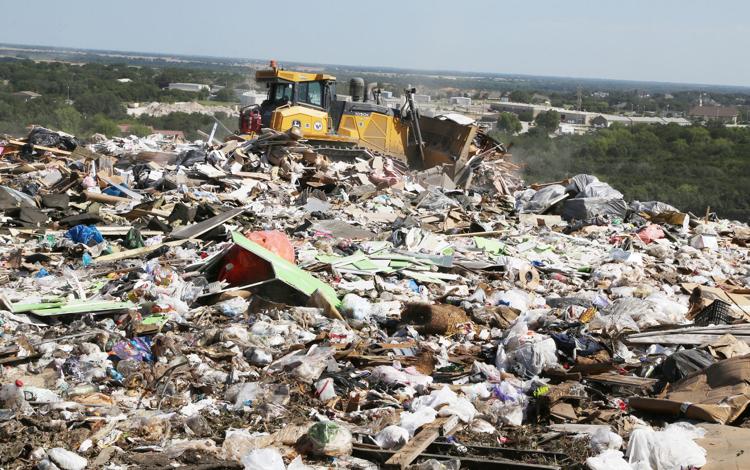 MCAD assistant chief appraiser Joe Bobbitt said appraisers do not consider landfill proximity as a factor in home appraisals.
"That's not an adjustment we make," Bobbitt said.
He said the 12 percent number came from the case of a Highway 84 homeowner who appeared before the Appraisal Review Board this summer, complained about the landfill within view of his house, and got his appraisal reduced by 12 percent.
"How much of that was based on the landfill being there, they didn't really clarify at the time," he said.
Deaver said the 12 percent claim is irresponsible.
"That's just amazing to me," he said. "This is the kind of thing that's counterproductive. It's an attempt to capture attention and spread fear."
He also questioned the statement that 1,500 homes are within a mile radius of the Old Lorena Road site.
"I think they're only off by about 1,200 homes," Deaver said.
A Google Maps search indicates that about 100 homes in the Twin Rivers subdivision are within a mile of the closest corner of the Old Lorena Road landfill site, but no other major subdivisions are. Within a mile radius there are no schools, and there is one church, First United Methodist of Woodway, which is next to the existing landfill.
In an email response, Holland said he didn't see the Texas Association of Realtors mailer until it was sent out, but he stands by its claims.
"Is Mayor Deaver actually questioning the veracity and integrity of the Waco Realtors?" he wrote. "I am absolutely shocked that he would even suggest impropriety on the part of our Realtors, who are such a vitally important and beloved part of our Waco community."
Holland said it's true that the 12 percent devaluation number is based on the protest results for a single property owner, but he said that decision is a precedent that will allow other owners to seek the same reduction.
Regarding questions about the homes, schools and churches in a one-mile area, Holland insisted that the Twin Rivers and SunWest subdivisions are less than a mile from the landfill.
In fact, no houses in SunWest are closer than 1.5 miles, a Google Maps search shows.
City officials also disagree on the risk landfill-associated bird strikes would create for the nearby McGregor Executive Airport and the more distant Waco Regional Airport.
Holland's group cites a local pilot's group that is opposing the expansion on those safety grounds. City officials said they will follow Federal Aviation Administration rules on landfill siting, and say that McGregor officials have not raised concerns.
FAA records show that the McGregor airport has reported one bird strike over the last decade. In September 2015, an unknown bird hit an ascending jet at 8,000 feet and caused about $8,000 in exterior damage.
In an interview early this past week, Holland focused largely on the water contamination threat he sees at the proposed landfill site, which is about a mile south of Lake Waco.
"Everybody in Texas knows that you don't drink downstream from the herd," he said. "You should not put waste immediately upstream from the drinking water source. … We know they've been cited for runoff contamination. People are human, and these liners leak. … I just don't believe this belongs this close to the lake."
Holland was referring to incidents in 2001 and 2003 in which the city was fined by the Texas Commission on Environmental Quality for regulatory violations, including runoff from areas that were not part of the trash burial cells themselves.
Holland repeated past assertions that Lake Waco could back up into the landfill during an extreme flood event, noting that a U.S. Army Corps of Engineers flooding easement at the 503-foot elevation extends into the edge of the landfill. City officials said they will not build a landfill over that easement, but Holland said the lake could go significantly higher.
Heath McLane, the Corps lake manager for Lake Waco, said he considers 503 the maximum elevation for Lake Waco, even in the most catastrophic flood.
In a follow-up email, Holland said he believes that a "significant washout of contaminants into the reservoir" has a "fair likelihood of happening."
"All of which points to the fact that a landfill site with a 503 easement on the permitted area is unsuitable for solid waste," he wrote. "Any moderately educated person would agree with that."
Transfer station
Holland said he would prefer to see the city haul trash out of the immediate urban area using a transfer station and 18-wheelers. He said the city too quickly dismissed that idea in June, when staff estimated that it would raise residential garbage rates by $11, or 84 percent. Holland called that estimate a "scare tactic" meant to turn the public against alternatives to the Old Lorena Road landfill.
Deaver's successor in the District 5 area, Councilman Jim Holmes, said he came to oppose the Old Lorena Road site based not on lobbying by opponents but his own research.
Holmes said he is glad opponents are participating in the democratic process but thinks some of the rhetoric has been unproductive.
"The whole siting issue has evoked an emotional response," he said. "For people to cast personal aspersions on the staff and council, that part I don't agree on. I have a lot of respect for Mayor Deaver. I want to remind people he was the one who got us to look at alternative sites. … That's why the disparaging remarks bother me."
Holmes said it's valid to raise environmental concerns about any landfill location, though he said he is confident the permitting process would ensure that any new landfill is not a threat to water, air or airports.
But he said his main concern is the economic impact to future development on Waco's far west edge.
Holmes remains hopeful that one of the three other possible sites will be acceptable to the city council, and that it can be developed without a major increase in rates.
"If there is another location that is more rural, has the same basic cost structure to run and the same basic hydrology, why would you prefer to put it in the middle of a growing area?" he said.
A neighborhood advocacy group alleges that building a new city landfill off Highway 84 could put Lake Waco at risk. But city officials say tho…
Someday, a rain storm like none in the Waco area's recorded history could push Lake Waco to the top of its floodgates, engulf Waco Regional Ai…