The family of a Waco man who was shot and killed by Waco police last week as they tried to s…
Law enforcement groups and civil liberty groups agree on this much: Police video is generally a force for good, helping settle disputes over use of force, providing training resources and putting everyone on their best behavior.
Those are among the reasons Waco police have used in-car cameras for some 15 years and are about to buy body-worn cameras for all officers at a technology and staff cost of about $750,000 a year.
But it appears that no one captured official police footage on Aug. 1, when Kerry Demars Bradley died at the hands of officers who had pulled him over to execute a drug search warrant.
Waco Police Department officials said police opened fire on Bradley, 37, after he struck and injured SWAT officer William Graeber with his GMC Yukon.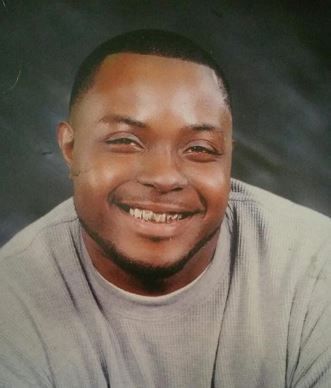 Police footage could have come in handy in the last three weeks, as family members and protesters have pushed an alternative narrative, accusing police of shooting first and causing a wounded Bradley to lose control of the SUV. The protesters shut down a Waco City Council meeting with chants Tuesday.
The Tribune-Herald filed an open records request Thursday for audio or video footage from the incident, but as of Friday the request had not yielded any information.
City Manager Dale Fisseler said Thursday it is his understanding that the police on the scene were using unmarked cars that did not have in-car cameras.
Police Chief Ryan Holt did not dispute that statement, though he said he did not want to comment on any aspect of the case while Texas Rangers are investigating it. But his explanation of in-car camera video policy suggests the incident likely was not captured on camera.
"In general, in our marked fleet, we have cameras in every one of those cars," Holt said. "We have some in unmarked cars, but the cost of those may get prohibitive to have one in every car in the fleet."
Holt is an advocate for taping officer interactions with the public and is the driving force behind the body-worn camera initiative. But he is not recommending outfitting unmarked cars with video cameras, which he said can cost about $5,000. He argued that body-worn cameras will soon fill the gap for incidents in which there are no marked cars.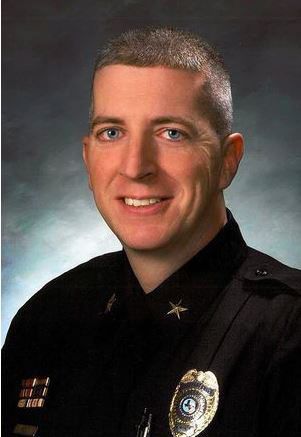 Still, he said he doesn't intend to ditch in-car cameras as some police departments have.
"We're not going to abandon our car fleet cameras to divert that to body-worn cameras," he said. "They really are different tools. We want to be in the position to capture as much video as possible of our interactions with the public."
Brittany Bradley, wife of Kerry Bradley, said the lack of police footage is suspicious.
"I'm curious why there isn't a video," she said. "The burden of proof is on them to show why my husband was killed."
At a news conference Aug. 10, Dominique Alexander of the Grand Prairie-based Next Generation Action Network accused police of "murder" in the case and indicated that witnesses had cellphone video of the incident. Brittany Bradley said Friday she had not seen any such video but believes it exists, though people are afraid to share it.
In an interview Friday, Alexander said his group is in possession of a video a witness took at the scene in the immediate aftermath, adding that it shows faces of plainclothes officers who shot Bradley. He said someone in his group talked to a neighbor who claims to have video of the actual shooting, but he hasn't seen it.
On the day of the incident, police said officers shot at Bradley after he intentionally chose to run over a Waco police officer in a getaway attempt.
"That is an attempted capital murder," Sgt. W. Patrick Swanton said at the time. "His hostile actions brought gunfire on himself."
A Waco police officer was hospitalized after a suspected drug dealer ran the officer over wi…
Police had been working with an informant in the case who had arranged six times to buy heroin from Bradley, who had served prison time for past drug crimes, according to a search warrant affidavit. Police had a warrant to search Bradley's home at 3208 N. 24th St. and his vehicles. SWAT and drug enforcement officers pulled over the Yukon about a block away from the home.
Police videos have become a focal point in the last few years, especially as they have shown cases of police shooting unarmed black men. For example, dash camera footage contributed to capital murder charges against a Chicago police officer in the death of LaQuan McDonald, while the Minnesota police officer who shot Philando Castile on camera was tried but acquitted.
Still, police groups such as the International Association of Chiefs of Police have endorsed camera use and cited studies showing that camera footage tends to exonerate police officers in shooting incidents.
A crowd protesting the Aug. 1 police shooting of Kerry Demars Bradley shut down the Waco Cit…
Texas' biggest city, Houston, had only 200 in-car cameras for its 5,200 officers as of last year, though it is now adopting body-worn cameras, according to a New York Times article.
After earlier experiments, in-car filming started becoming a major tool for police in the 1980s with a push from Mothers Against Drunk Driving and the rise of VHS tapes, according to an International Association of Chiefs of Police report. In the 1990s and 2000s, federal grants helped local law enforcement buy more in-car cameras.
Chief Holt said the Waco Police Department originally embraced dash cameras with the idea of protecting officers from line-of-duty killings, but they have come to be seen as a tool to prevent racial profiling and provide attorneys with evidence.
"This whole thing about cameras has changed even over the last 10 years," Holt said. "We just want to make sure we're fulfilling the community's expectations."