A coffee bar and a healthy Mediterranean grill and bakery are joining forces as two companies prepare to open a new venture in downtown Waco.
Pinewood Coffee Roasters will open at 929 Franklin Ave. in May, alongside Alpha Omega, which will serve gyros, wine and European pastries.
The building has sat vacant for about 50 years and once served as a mechanic shop, said Dorothy Lentis, whose father, Chef Aris Galanis, owns 1424 Bistro.
Lentis will operate Alpha Omega. She said the idea was to create something to serve all the demographics by providing an almost fast-food venue that serves healthy food for people on the go. At the same time, she said, guests looking for something more leisurely can enjoy a bottle of wine over a range of appetizers.
It's also common in Europe to enjoy a dessert and coffee after a meal, Lentis said.
Enter Pinewood Roasters.
Lentis said she contacted Baylor University graduates John David Beard and Dylan Washington, who run Pinewood Roasters, to see if they would be interested in sharing space in the downtown building.
Washington and Beard launched a roaster in McGregor about a year ago. The duo roasts 250 to 450 pounds of coffee a week, supplying coffee shops, including Common Grounds. Beard will focus on the roaster two days a week, and in between, join Washington at the coffee bar downtown.
"I want this place to be like a barber shop. You come in and it's going to be me or JD working behind here, and with that being said, I want to know everybody's name that pops in," Washington said. "I want to know what's going on. I want to talk to them.
"I was in Chicago about a year ago and I found this random little shop and it was like that. You walked in and everyone was passing through on their way to work and all the baristas were so on it with interactions, and I thought, 'That was so cool.' It was so inspiring. That's what coffee is here for. It's a good thing to talk over. It's a good thing to connect over. I don't want that to get lost in this speciality coffee venture."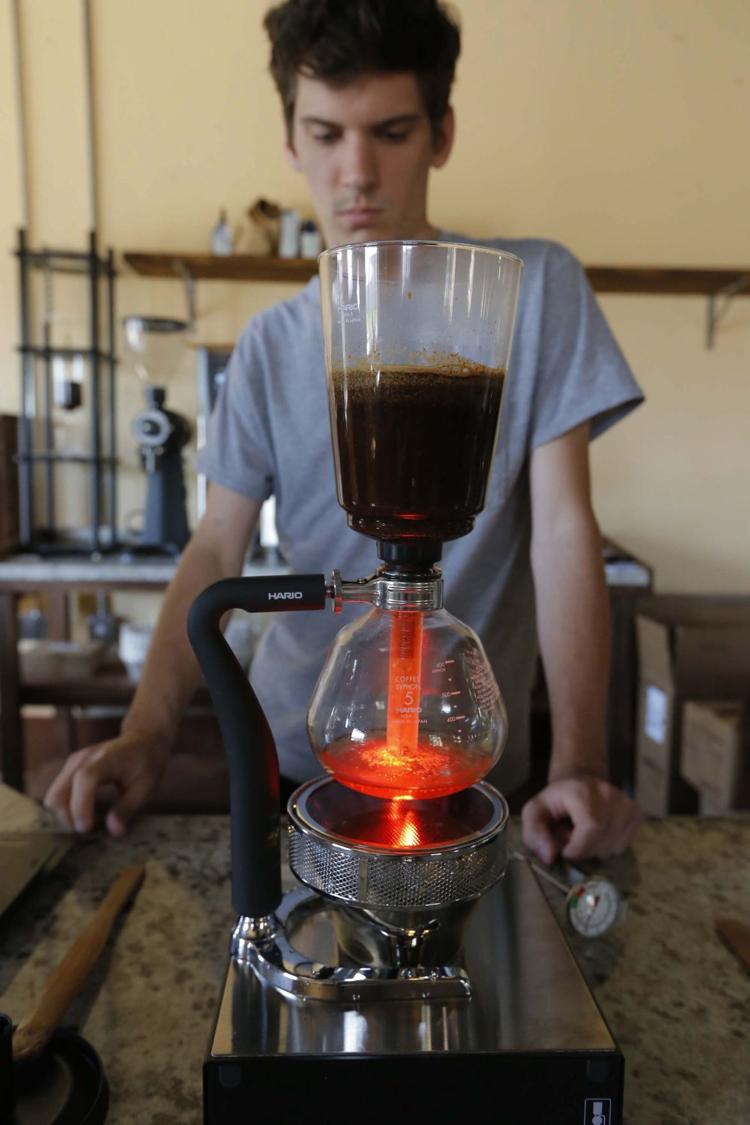 It's that feature, the duo said, that will help set them apart from other area coffee bars, including Common Grounds and Dichotomy Coffee and Spirits.
Washington previously worked at Starbucks, where his manager at the time was Brett Jameson, now the owner of Dichotomy in downtown Waco. Washington and Beard also have worked at Common Grounds, near Baylor University, which is where Beard learned to appreciate coffee.
The pair said opening another coffee bar in downtown will only help meet the growing demand for specialty coffee in Waco.
They plan to serve coffee from 7 a.m. to 2 p.m. Monday through Saturday to begin with and then will adjust hours if needed to meet customers desires.
Washington said it couldn't have been more perfect timing for Lentis to ask them to join the venture on Franklin Avenue.
"The cool thing is she makes some freaking good food," Washington said. "I think it's going to be a pretty awesome place."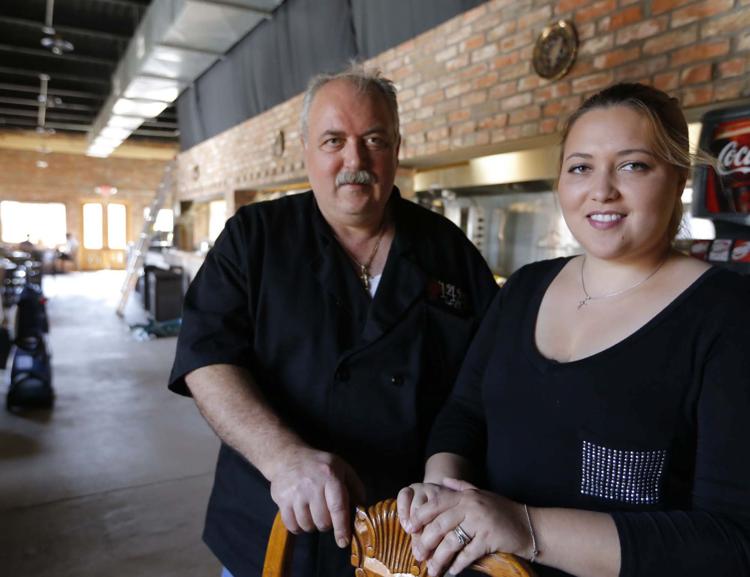 Lentis said they will also serve fresh salads and gelato and feature breakfast specials. She said the eatery is striving to use local farmers to provide fresh food, which has been a difficult task because the area doesn't have a strong harvest.
"Waco isn't big enough yet to do that," she said.
The breakfast specials will consist mostly of pastries, she said, adding at some point they would like to add a hot kitchen to change up the menu.
Future plans include recognizing a country from the Mediterranean each week, making the speciality the top dish from that area.
The name Alpha Omega stemmed from constant discussions about cooking products from scratch.
"We're going to make everything from the beginning to the end," Lentis said. "I feel like we're lacking in places where we can go and get something fast at a reasonable price and then leave.
"I feel like we'll be a little bit different, and hopefully the Waco community loves us."