Fans of Raising Cane's, known as Caniacs, probably are counting the hours until the Waco area's second Cane's opens to serve its popular chicken fingers, sauce and slaw.
They don't have long to wait because a grand opening is scheduled at 9:30 a.m. Thursday at 1501 Hewitt Drive, with a ribbon-cutting ceremony courtesy of the Waco and Hewitt chambers of commerce. Doors open to the public at 10 a.m.
"We opened our first Waco restaurant on Franklin Avenue in 2010, and I've been looking forward to opening our second location ever since," said Mark Strouse, managing partner of the local Raising Cane's restaurant.
The new restaurant, near Midway High School, is the company's 73rd in the state and 225th in the nation.
Strouse said nearly all of the 50 people hired to staff the restaurant will have work to do Thursday.
"I expect a very busy opening," said Strouse, whose restaurant will seat 85 and has a drive-thru window. He provided meals to friends and family of employees Tuesday to help prepare them for the crowds.
Initially, Strouse said, the new Raising Cane's may steal a few customers from the location at 4212 Franklin Ave. But over the long haul, the restaurants will create their own identities, with Baylor University students and people employed in the area serving as the backbone of the Franklin Avenue site, and Midway students and staffers at nearby industrial plants visiting the Hewitt Drive store.
Strouse said Hewitt Drive has become one long retail and restaurant row that attracts motorists like a magnet.
"My 16-year-old daughter just got her driver's license, and she probably drives up and down Hewitt Drive five times a day," Strouse said. "Students and parents alike drive it back and forth, running to Wal-Mart or H-E-B, or attending school activities."
This traffic, fueled by growth in the Waco/Hewitt/Woodway corridor, prompted Raising Cane's to place a store on Hewitt Drive, said Strouse, adding it is not out of the question that the company will consider a third restaurant for Greater Waco.
Waco real estate agent Brad Davis, who lists space in Westrock Centre on Hewitt Drive, said the success of the roadway is simply a product of demographics. Families are moving into the area, and stores and dining places are popping up to meet demand.
"People would rather eat closer to home, not have to drive in," said Davis, adding that available space is becoming scarce. "Everybody's waiting for a Chick-fil-A to come out here, but they won't come."
If and when the popular chain does begin eyeing Hewitt Drive, he said, "there may not be room for them."
During Thursday's grand opening, Raising Cane's Strouse will present a $1,000 check to the Midway Independent School District. He has served on the district's board in the past, and his wife teaches in the district.
"As you might imagine, my family and I are big believers in the Midway ISD, and I'm so pleased that Raising Cane's gives us this platform to support our awesome local schools," Strouse said in a prepared statement.
The first 10 paying, dine-in customers ages 13 and older attending Thursday's grand opening will receive free Raising Cane's meals for a year.
The first 100 fitting that description will receive a free Cane's Waco T-shirt, along with a voucher for a free Box Combo, which contains four chicken fingers, Texas toast, Cane's sauce, coleslaw, crinkle-cut fries and a drink.
Raising Cane's soon will have more competition on Hewitt Drive, as the Golden Chick chain will place a restaurant at 1524 Hewitt Drive, next to a Whataburger eatery. The 150-unit chain serves chicken tenders, roasted chicken, salads and sides.
VooDoo BBQ & Grill has signed a lease on space at Hewitt and Mars drives, near Freddy's Frozen Custard & Steakburgers, and is renovating the building for a planned opening in the fall, real estate agent Brandon Lambert said.
The chain serves New Orleans-style barbecue, Po-Boy sandwiches, burgers, Cajun chicken, jambalaya and gumbo.
Meanwhile, a second Poppa Rollo's pizza parlor has opened in Westrock Centre on Hewitt Drive.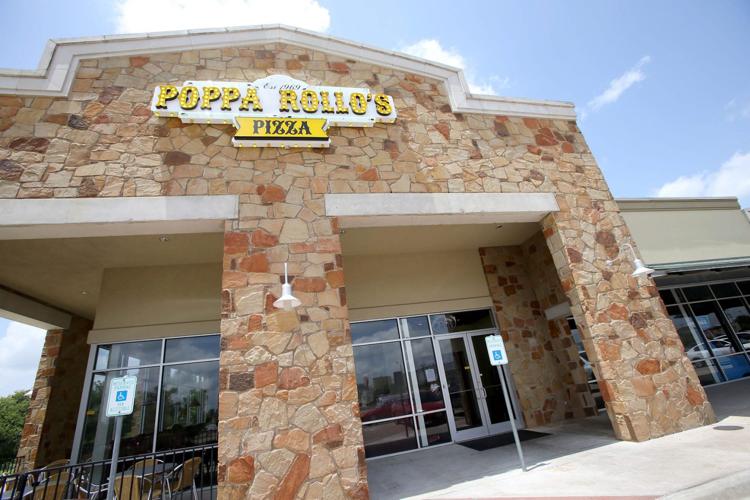 "This is our fourth week, but we just put our sign up today, so we're semi-official," owner Justin Duty said in a phone interview Tuesday.
He said business so far has been "overwhelming," and he's preparing for big crowds on July 14, his grand opening.
Duty learned the pizza business at the original Poppa Rollo's on Valley Mills Drive owned by his parents, Mary and Roland Duty. He said he does not think his venture will cause their business to suffer.
"Our first week here, business at my parents' place actually was up from the previous week; the second week, it was basically the same," Justin Duty said. "I'm seeing tons of new faces, which is what I expected."
He said Poppa Rollo's fans in Hewitt, Woodway and Lorena may have visited the location on Valley Mills Drive a couple of times a month. He thinks they will venture into his establishment once or twice a week, since it is closer.
Duty said the menu at the two pizza parlors is identical, and he has tried to duplicate the atmosphere of the original by stocking a game room and showing old movies featuring the Three Stooges and the Little Rascals.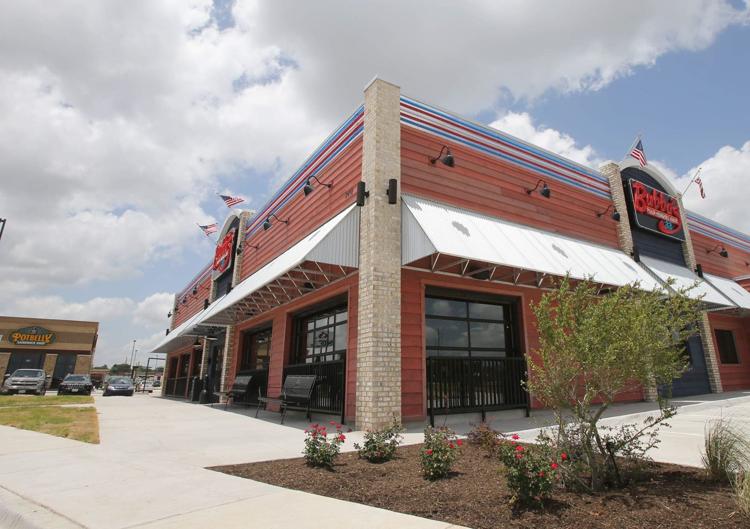 Meanwhile, at another hot development spot away from Hewitt Drive, a Bubba's 33 sports bar has opened at South Valley Mills Drive and Bagby Avenue, on a development site anchored by a Gander Mountain outdoors store.