A new year stretches ahead, but for three WACO-FM radio personalities, it's prefaced by 25 years at the same station.
Zack Owen, Jim Cody and John Elliott start their 26th year on the air at country WACO-FM (100 FM) in 2018, a remarkable achievement given the seismic changes in the music and radio industries over that time.
That period saw considerable consolidation in radio, with a handful of radio groups coming to dominate the industry; technological advances that allow radio personalities to extend their reach far beyond a single station's signal; and new challenges presented by digitization, with the internet and cell phones new competitors for audience attention and time.
Some things have been constant over that time, however.
"I'll get a call (after a song) that says, 'John — Finally, a country song.' I've been hearing that for 20 years," Elliott chuckled.
The Waco radio market was different when Owen, Cody and Elliott signed up with WACO. Four stations broadcast country music: KJNE, KNFO and WACO-AM and its FM counterpart KHOO. Listener contests and giveaways often drove ratings from book to book. CDs were replacing vinyl and cassette tapes, but digital music hadn't transformed consumer listening habits yet. Television cable channels were counted by the dozens, not the scores, and video games were starting to gain a foothold in homes more than arcades.
Within a few years, WACO moved to the top of the country music pack, shedding its separate FM call letters and AM country programming. It's been Waco's No. 1 station in terms of audience for most of the last two decades, a dominance built on its success with its target demographic of persons 25 to 54 years old. When the three joined WACO, two stations operated out of its studio; now, eight Waco and two Killeen stations share their iHeart Media office and studio space.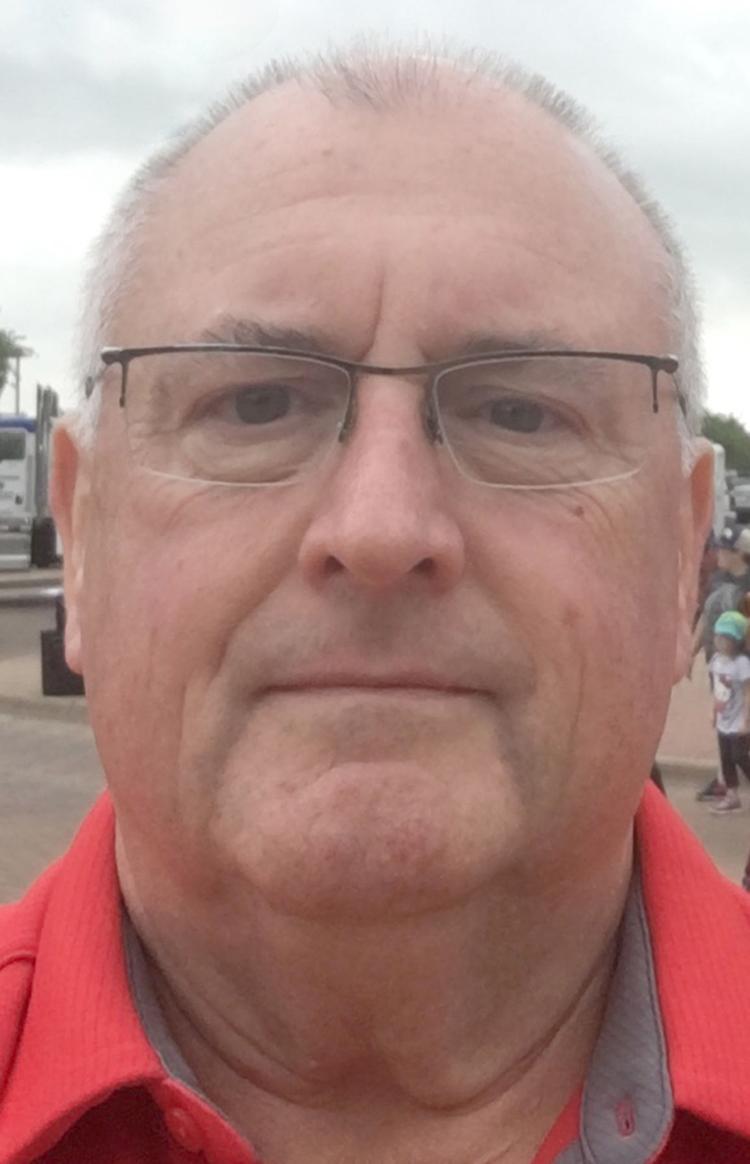 What are the secrets to on-air longevity? An ability to connect with listeners, for one thing. "You need to be yourself and communicate on a one-to-one level. You have to speak to them and only to them," said Elliott. Thanks to technology and industry consolidation, the 58-year-old Elliott connects with listeners not only in Waco during his afternoon on-air shift, but in other markets in College Station and Texarkana as well as Arizona, New Mexico and Colorado.
Part of that is providing what listeners want. For many, that's more than the music, whether it's the banter between personalities, the commercials aired, the weather and traffic information provided.
"Trust me. (Listeners) call and let me know any time there's a mishap on the interstate," Elliott commented. "Interstate 35: It's the quickest way to anywhere — or the slowest way to anywhere." Elliott said.
There's also the discipline, for the morning crew at least, of waking up at 4:15 a.m. every morning to start listeners with the music, weather, news and humor needed to start the day. "Our jokes are just as bad as when we started, but it's hard to come up with new jokes after 25 years," quipped Cody, who teams with Owen for the "Zack and Jim Morning Show," which marks its 25th year this month.
Part lies in helping the community, whether by fundraisers, or in the case of Zack and Jim, their work with the military in visits abroad to connect with family and friends at home. Zack and Jim's annual Anniversary Blowout country concert raises thousands of dollars for local charities, but they've done wackier things, just not every year. The two rode a Ferris wheel for more than 100 hours for a good cause while Jim endured 48 hours in a block of ice for another. The two also sky-dived in tandem. "It was fun, but I wouldn't do that again," Cody recalled. "I jumped on time and I landed. That's good enough for me."
Part lies in the money. Connecting with listeners and community, combined with the work of their iHeart Media colleagues and staff, means solid ratings that, in turn, mean profit, the bottom line for any commercial venture.
"We make a lot of money for this sized market for the company," said Owen, who should know how Waco stacks up: He's senior vice president of programming not only for iHeart's Waco and Killeen stations, but their stations in Bryan, Beaumont, Corpus Christi and McAllen.
Waco and WACO has become home for the three radio veterans. Elliott gravitated into radio from his contact with rodeos as the son of a livestock inspector and found a place where he could work without having to move or change jobs. Cody, 53, remembers playing with turntables and a microphone as a kid, dreaming of a radio career, and finding in Waco the place where he met his wife Melanie and where they raised their kids. Owen, 62, can't argue with a job with rewards from both community and corporation that doesn't feel like work.
"It's been a crazy 25 years, but most of (those listeners) are still listening today and we're getting new listeners," Owen said. "The country music fan base is the most loyal one I know of."