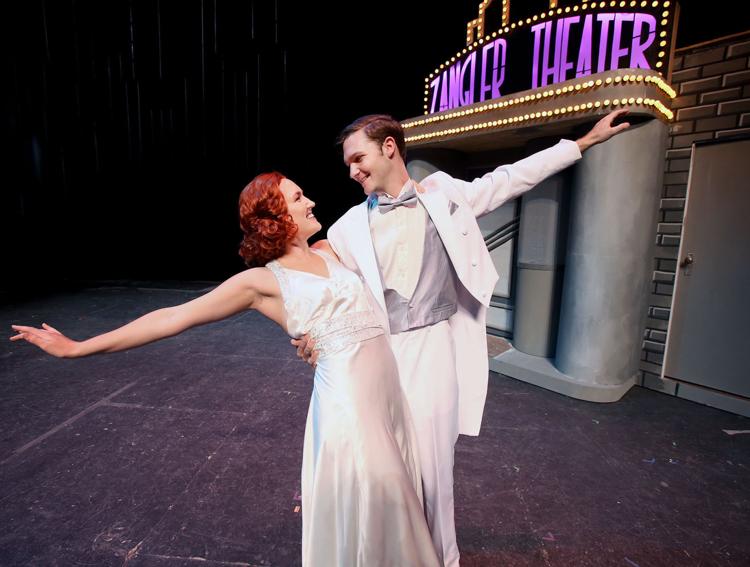 Those with a sweet tooth for musical theater can get a large dose of song and dance over the next two weeks with a Baylor Theatre production heavy on dance and a Waco Civic Theatre production jammed with song.
At Baylor, "Crazy For You" combines a stageful of dancers with tunes from Ira and George Gershwin, the happy marriage of Gershwin music with a frothy made-to-order play written by Ken Ludwig. The combination won a 1992 Tony Award for Best Musical and Baylor director Aaron Brown sees it as a quintessential celebration of musical theater. "It's a big, old-fashioned musical comedy. Lots of costume pieces, tons of everything . . . tap, show girls, cowgirls, fights and Gershwin music," he said.
Brown, a Baylor graduate student, directed the musical "Hairspray" this summer, a collaboration between the Waco Civic Theatre and the Waco Independent School District. That musical was large and fast-paced and so is "Crazy For You."
"It's my M.O.: You breathe at intermission and you breathe at the end of the show," he joked.
The Baylor production will involve lots of breathing: a cast of 38 actors, more than 100 costumes, a 22-player orchestra and dance, dance, dance. Throw in a crew of more than 40 and you have a majority of the theater department's students working on this musical in some way. "Rumor is that it's the biggest musical production ever done at Baylor," he said.
The storyline, largely an excuse for frequent songs and dances, would make Busby Berkeley smile. New York banker Bobby Child (Christopher Dorf) dreams of a stage career, angling for a part in the stage show Zangler's Follies. He goes to a small Nevada town to foreclose on a building, falls for the owner's daughter Polly Baker (Susannah Metzger) and discovers the building was a former theater.
Cue plan to revive the theater with a fund-raising show that Child organizes from his New York theater friends, throw in some cases of disguises and mistaken identity, then cap with romance. And tap dancing. Lots of tap dancing.
Enough that the Baylor theater department added a class in tap dancing last spring to help students polish technique for the season-opening musical. "Tap is not a common talent . . . but people are surprised they can actually learn," the director said.
Choreographer Meredith Sutton created the dances for "Crazy For You" as a salute to the musical's original choreographer Susan Stroman. Like much of what's in "Crazy For You," she goes big, closing the first act with a show-stopping 10-minute routine set to "I Got Rhythm."
"Crazy For You" continues its run through Oct. 8 at Jones Theater in Baylor's Hooper-Schaefer Fine Arts Center.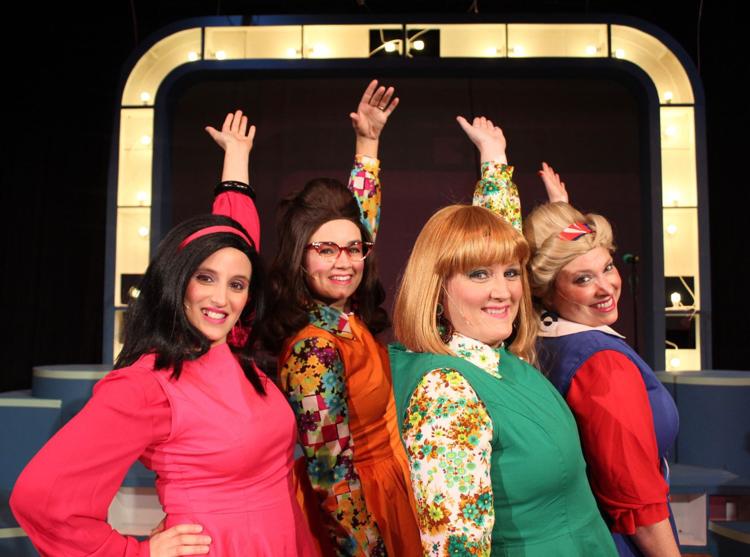 Song, and lots of it, characterizes the WCT musical "Wonderettes: Dream On," which opens a two-weekend run Friday night. The musical follows a women's '60s pop singing group, the Wonderettes, as they reunite at a retirement party for a favorite teacher, then come together again years later for a class reunion.
The plot, however, exists largely to frame some 28 songs from the '60s and '70s, pop hits such as "For Once In My Life," "Buttercup," "I Know A Place," "I Will Survive" and "Love Will Keep Us Together."
Baylor theater faculty member Lauren Weber, who handled the music direction of productions "Heathers" and "Spring Awakening" staged in recent seasons at the community theater, agreed to direct "Wonderettes" because it had a small all-female cast and plenty of music. "It's been a sincere blast . . . These jukebox musicals are really fun," she said.
Her Wonderettes — Keri Peden (Susy), Nikita Disheroon (Cindy Lou), Karen Savage (Betty Jean) and Amanda Chancey (Missy) — started work on the music back in July.
"They need to sound like they've been singing for 25 years," Weber explained. "There's nothing easy about the music and they're rocking it."
A five-piece band headed by Brian Crowder provides instrumental support and there's a measure of audience interaction as well, the director said.
"Wonderettes: Dream On" also is the first WCT show that will travel to Killeen's Viva Les Arts Theatre for performances after the Waco run, a season-long collaboration between the two theaters to help put the Killeen theater back on its feet.