The unfolding calamity of Hurricane Harvey in Houston and the Gulf Coast area this past week may shade the typical celebration for Labor Day weekend, the holiday that traditionally bookends the summer, but for those needing a break, however small, from the concern and human drama, there are plenty of opportunities.
It is, after all, Labor Day weekend and it brings its annual mosaic of music — including a three-day concentration of Texas country stars, Kevin Fowler, Aaron Watson, Josh Abbott, Roger Creager, Casey Donahew and Sam Riggs — entertainment and football-related activities.
Here's an overview of what's happening this weekend.
Westfest, noon-12:30 a.m. Saturday and noon-midnight Sunday, West Fair and Rodeo Grounds, West; $10, $5 for children 6-12, free for 5 and younger. Westfest Preview Party, Friday with Roger Creager at 8 p.m. and Kevin Fowler at 10 p.m.; $20.
Westfest, West's annual celebration of Czech heritage and culture, marks its 42nd year with what draws some 20,000 people over three days to West's Fair and Rodeo Grounds: music, dancing, games, Czech food such as kolaches and sausages, and beer.
This year's version features a schedule change with the move of the Miss Westfest announcement and coronation from Friday night's Preview Party to 9:30 a.m. Saturday at the City Hall lawn and gazebo, preceding the Westfest parade at 10 a.m.
"We're trying to change things up, free time up for the bands on Friday and bring more people to downtown on Saturday," explained Westfest vice president Brian Muska.
Friday's Preview Party will feature Texas country stars Roger Creager at 8 p.m., followed by headliner Kevin Fowler at 10 p.m.
Friday and Sunday nights also offer discounted armbands for carnival rides.
Westfest proper runs from noon to midnight Saturday and Sunday (actually, a little past midnight on Saturday) with live music from noon to midnight Saturday and Sunday. Denton-based polka/world music band Brave Combo, a Westfest fixture, will play at 8:30 p.m. Saturday and 3:15 p.m. Sunday. A Sunday night Shutdown Party features Texas country singer-songwriter Sam Riggs closing out the weekend at 10 p.m. after opening act Sundae Drivers at 8 p.m.
Folk dancing and other entertainment fills the Cultural Amphitheater from 12:30 to 9 p.m. Saturday and 2 to 7 p.m. Sunday. Other Westfest activities include the fest-opening parade at 10 a.m. starting in downtown West; horseshoe and washer pitching competitions; a taroky card tournament; the Kolache 5000 run at 8 a.m. Sunday; the Westfest Polka Mass at 10:15 a.m. Sunday; a kolache eating contest at 12:30 p.m. Sunday; and a kolache baking competition on Sunday.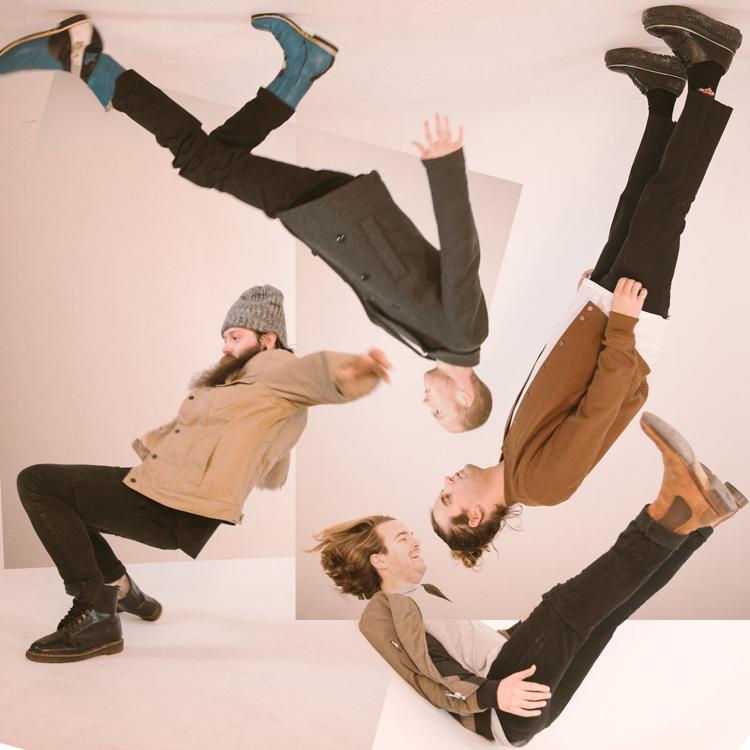 Baylor University Traditions Rally, 5:30 to 9:30 p.m. Friday at Fountain Mall on the Baylor campus. Judah and the Lion will perform at approximately 8 p.m.
For Baylor football fans, the weekend fun begins Friday with the Traditions Rally that precedes the first home game. Evening activities include a pep rally at 7 p.m. with Baylor President Linda Livingstone, head football coach Matt Rhule, team members, spirit squads and the Golden Wave Marching Band; kids activities; and food and drink.
Nashville-based folk-hop band Judah and the Lion, touring in support of its second album "Folk Hop N Roll," will play a free concert at approximately 8 p.m., capped by fireworks after the show.
Those wishing to donate non-perishable food or supplies for Hurricane Harvey relief can do so at designated donation pods on Fifth Street during the rally and on Saturday at pods at the Ferrell Center and McLane Stadium's South Plaza. Suggested items to donate include bottled water, canned or dried non-perishable foods, powdered baby formula, diapers, baby wipes and toiletries such as soap, shampoo, toothpaste and toothbrushes.
The Baylor Bears start their 2017 season with a home opener against Liberty University's Flames at 6 p.m. Saturday at McLane Stadium.
Central Texas State Fair, 5 p.m.-midnight Friday, noon-midnight Saturday and Sunday, Bell County Expo Center, Belton; $8, free for children 12 and younger. Rodeo admission, $18 and $13 for adults, $13 and $8 for children.
Belton's Central Texas State Fair, a Labor Day weekend tradition, brings live music, PBR rodeo action, carnival rides and more to the Bell County Expo Center Friday through Sunday. Professional Bull Riding performances take place at 7 p.m. Saturday and Sunday. Texas country singer Josh Abbott performs at 9:45 p.m. Friday, with Casey Donahew playing after the rodeo at approximately 9:45 p.m. Saturday and Aaron Watson winding up the fair after the rodeo at approximately 9:45 p.m. Sunday.
"Yesterday — A Tribute to the Beatles," 7 p.m. Friday, Waco Hippodrome, 724 Austin Ave; $25 and $35.
For those who prefer classic pop and rock to contemporary country, the Las Vegas-based Beatles tribute group "Yesterday — A Tribute to the Beatles" brings the vintage sound — and look — of the world-famous British quartet to the Waco Hippodrome on Friday night.