For some songwriters, there's a deeper goal than entertaining and amusing their listeners, a side of the music and lyrics that speak to the soul and spirit.
For veteran Christian singer-songwriter and pianist Ken Medema, songs reflect a creative expression given by God and a distinctive way of addressing — and refreshing — the human spirit. For singer-songwriter Jennifer Knapp, who began her career in contemporary Christian music until she came out as lesbian in 2010, songs provide a means of expressing what's felt deep inside.
The two perform in separate Waco concerts on Wednesday, but each come from careers enriched by producing music that offers a deeper experience.
For Medema, who will appear next week at Baylor University chapel services on Monday and Wednesday as well as a Wednesday evening DaySpring Baptist Church, the Waco visit brings him back to old friends.
Medema, 73 and nearly blind since birth, began his musical career in the 1970s after a 1971 performance for a Baptist Women's Missionary Union house party in Waco opened the door for the Michigan native to a recording contract with Word Music, then the country's leading Christian music company.
His relationship with Word and frequent visits to Waco also led to longtime friendships with Waco composer and pianist Kurt Kaiser, a Word vice president who produced Medema's Word albums, and Burt Burleson, now Baylor's chaplain.
"Kurt Kaiser is a very dear friend and so is Burt Burleson. It'll be like a homecoming for me," Medema said in a phone interview from his California home.
Medema's long career in music has always been characterized by an ability to create music and songs on the fly, from concerts constructed from stories from the audience — which he'll do at Baylor Chapel — to daily messages on a phone answering machine and custom-crafted songs for others to give as presents.
The love of song and a use of music as communication medium run through his career, which, he noted, has seen different stages. "When I started, I was in my Slain in the Spirit stage when I talked a lot about the filling of the Holy Spirit. Then came my Angry Young Man stage, where I was all about social justice, my 'Kingdom In The Streets' (album) period. Then, in my 30s, I was angry at evangelicalism," he said.
About 20 years ago, however, he mellowed into a broader view of things. "I started talking about living life to the fullest and caring about all things — social justice and quality of life," he said. Medema noticed many of those in church work flirted with job burnout. Others had secured comfortable lifestyles, but struggled with boredom and a flatness of life.
To address that, Medema broadened his music and composing work to create Interlude, a foundation that provides retreats meant to refresh the spirit and recharge a love for life.
"We want to provide space in chaos, silence in noise," he said.
Wednesday's free concert, held to raise funds for the Hurricane Harvey-damaged Perpetual Hope Home in Victoria, will feature some old Christian favorites such as "Lord Listen To Your Children Praying" and "Come Let Us Reason." It also will feature something new, created from new stories he will hear on the theme, "We give because we've been given to," he said.
At an age where he could retire and enjoy life with his wife Jane, their children and four grandchildren, Medema still finds his work energizing. "I'm feeling as young as ever," he said.
Preceding Medema's concert is a 5:30 p.m. meal at the church provided by Luna Juice Bar with proceeds going to the Victoria home.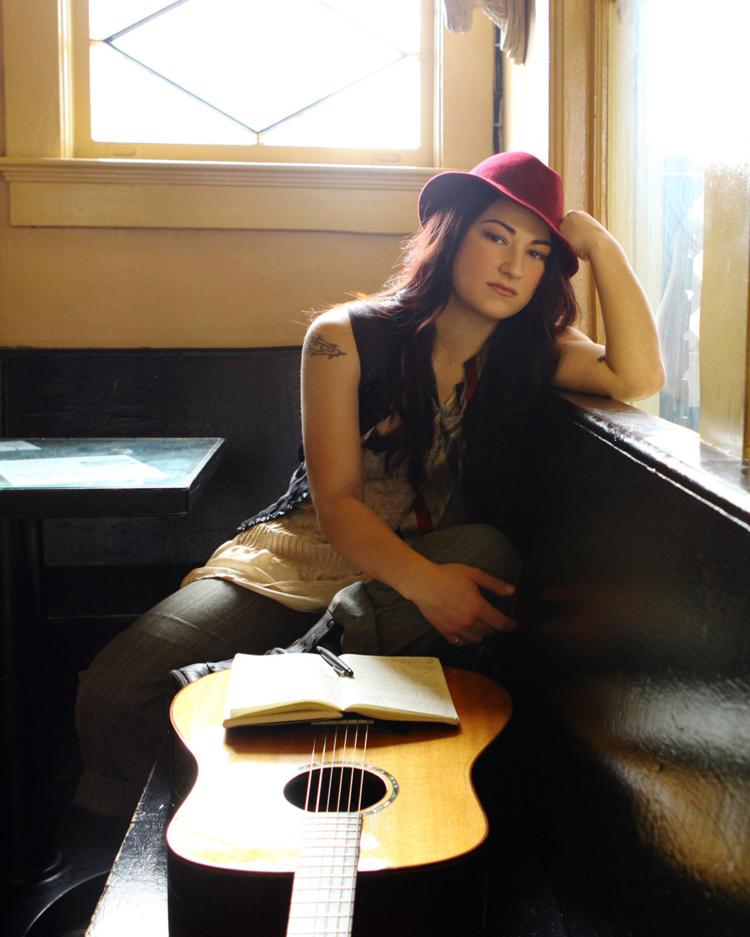 For Jennifer Knapp, 43, songs and music have provided a means of working out inner thoughts of self-identity, community and faith, even when answers caused her to lose some fans and gain others.
The Kansas native found success as a Christian singer-songwriter in the 1990s, winning several Dove Awards and a Grammy Award nomination for such albums as "Kansas," "Lay It Down" and "The Way I Am." Burned out by touring, she took a career break and moved to Australia in 2002. By 2009, Knapp found herself gravitating back to music and returned to performing. The next year she announced she was a lesbian and watched as the churches that once supported her concerts refused to book her.
Knapp resolved to rebuild her career outside of contemporary Christian music, but couldn't make a clean break with her faith.
"I thought, 'I'll never have to talk to Christians again,'" she recalled. "I'm really glad that hasn't turned out to be the case."
She continued to write songs about how she felt and thought, though not overtly Christian in their references, and found new audiences that responded.
"There's this community there. It is a different kind of spirituality, but it takes place in a bar. We all share in it," she said.
Knapp created the Inside Out Faith foundation to speak to faith issues with LGBT believers and she'll speak from that perspective at "Unauthorized: Nevertheless She Preached," a celebration of women and preaching held Tuesday and Wednesday at University Baptist Church. She's finishing a master's degree in theology at Vanderbilt University — it ups the game for her music, she said — and she has a new album out, "Love Comes Back Around" with a message of love as an agent that binds people together.
She found the process of integrating her sexuality and faith an essentially soulful struggle.
"The irony is that the church says you can't do that work here, but that's a deeply spiritual process," she noted.
Expanding the conversation of faith to diverse gender identities broadens and enriches it, Knapp said. "The faith experience is so meaningful to me I haven't wanted to give it up," she said.