Justin Furstenfeld, lead singer and songwriter for the alt-rock band Blue October, sounded a little out of breath during a recent phone interview, but it's for good reason: He's on his morning walk in San Marcos, where he and his family live, pushing 18-month-old son Gunner in his stroller.
It's not quite the image one might have of the Houston-born musician, whose band grew to national attention by the early 2000s. But having tasted an alternative path that led to substance abuse, he's more than happy with parenthood, restored relationships and a general sunny outlook.
Furstenfeld's life turned around five years ago and, just as he was not shy sharing the darker parts of his life in Blue October's songs, he freely talks about his current phase of life in his latest book of lyrics, notes and personal photographs, "Crazy Making," and his solo "Open Book" tours, the latest starting Thursday at Waco's Common Grounds.
"I talk about recovery and how I found faith . . . I have a beautiful, simple, blessed life," he said with obvious satisfaction.
Furstenfeld, 41, started Blue October in Houston in 1995 as guitarist and lead singer with his brother Jeremy on drums, Matthew Ostrander on lead guitar, string player Ryan Delahoussaye and bassist Liz Mulally.
The band's grunge-rock edge and Furstenfeld's raw openness about depression, suicidal thoughts and darkness hit a chord with fans, who boosted songs like "Hate Me" and "Into the Ocean," from 2006's "Foiled," into platinum-sales territory.
The grueling grind of the road and Furstenfeld's personal insecurities, however, nudged him into coping through alcohol and drugs, a destructive path that broke his first marriage and threatened to alienate him from his band members.
The wheels started to come off in 2009 when he had a severe anxiety attack that forced cancellation of a Blue October tour. Three years after that, Furstenfeld's band and second wife Sarah were at a breaking point and demanded he seek treatment, which he did.
Rehab wasn't easy, nor was getting back on stage with his band before an audience. "I was so nervous. I don't know how to do this without drugs," he recalled. As his health improved, so did his confidence.
"It grows with sobriety. Before I went sober, I was scared, overweight and sweaty. Now I'm 70 pounds lighter and a little more confident," he said. The musician also was able to mend relationships that he hadn't realized were damaged by his behavior.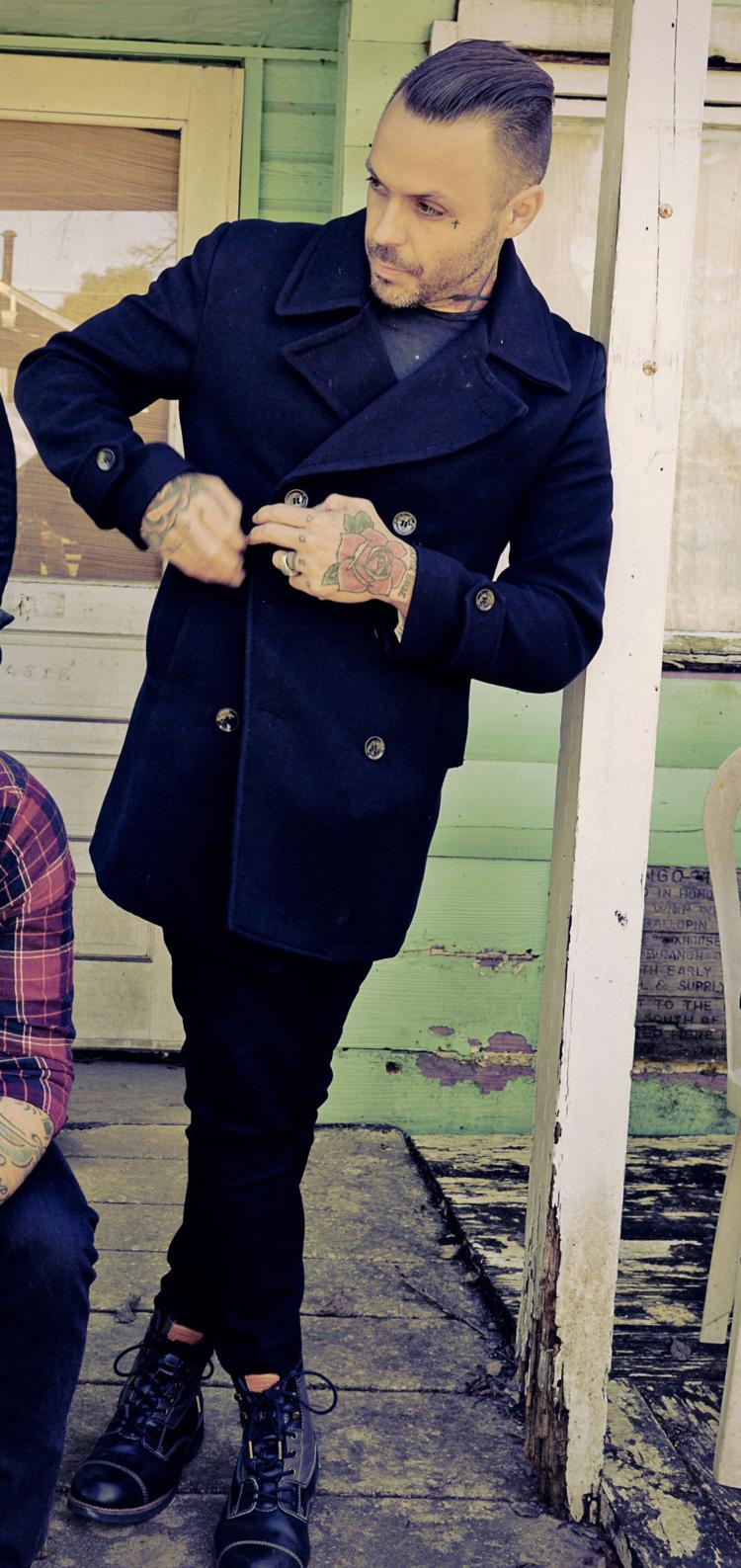 Furstenfeld's solo "Open Book" performances, heavy with talk with the audience, mirror the some of the emotional honesty of Blue October's songs, but in a more intimate setting that reminded him of his days at Houston's High School for the Performing and Visual Arts.
"I love black box theater — it's just you and the audience looking at you," he said. "I'm not a doctor, so I don't necessarily give advice, but share my experience: If you can't live without another drink or drug, you have a problem."
For those in his audience who might recognize themselves in that moment, Furstenfeld also shares that there are those around willing to help.
Five years into sobriety, Furstenfeld's writing with Blue October is starting to shift into sunnier territory. Critics and fans noted that the band's 2013 "Sway" and latest album "Home" have had a more positive outlook and the band's leader observed the band's own recording label, UpDown Records, has provided a measure of freedom to pursue success in a way measured by quality of life more than record sales.
He continues to write new music, but it's from an experience that finds more meaning and enjoyment from friends, his wife and three children.
"Once you get that respect back, it's such a peaceful place to be," he said.