The Heart O' Texas Fair and Rodeo has long held memories for Texas country singer-songwriter and Waco native Wade Bowen.
Part of it was timing.
"It's always been around my birthday (Oct. 18)," he said. "I always associated it with my birthday."
Part of it was action, like sneaking off on Wednesday nights of the fair when rascally Texas singer-songwriter Jerry Jeff Walker played for Ladies Night.
Bowen adds to the memories this year as the lead-off musician of the fair's main musical lineup, performing Friday night. He's the headliner on the Bud Light Music Stage — a "large honor," he said — and the featured entertainer for those buying $85 tickets for the fair's Kick-Off Party.
The fair appearance will join other fall memories for the Texas musician. He's got a new, yet untitled album coming out soon that he's already previewing in concert. Working with songwriter Keith Gattis, the recording pushes Bowen in some new directions.
"It's different than anything I've done in the past," he said, speaking from his home in New Braunfels. "Sonically, it's got roots and grit to it."
Bowen and his band also are coming off of a noteworthy impromptu relief effort in the wake of Hurricane Harvey. Scheduled to perform in Corpus Christi days after the hurricane made landfall slightly farther up the coast, Bowen opted not to cancel his show, but play it free of charge. In addition, he had fans in Waco and New Braunfels collect relief supplies. With the help of UBI Products, a frequent collaborator with the Bowen Family Foundation, two tractor-trailers filled with about $50,000 in supplies followed Bowen and his band to the hard-hit area.
He was quick to note that he was only one of a host of Texas musicians pitching in to help.
"It's not the first disaster we've had and it's not going to be the last . . . but it's nice to be in situations where you can help," he said, noting that there are years of rebuilding ahead for many hit by Harvey.
And then there's that fair-related October birthday of his, which this year may bring some different memories: It's the big 4-0.
The fair that Bowen kicks off on Friday — well, if one doesn't count Thursday's Sneak-A-Peek preview of the midway and carnival rides — has an anniversary of its own, notching 65 years this season.
As always, the new mixes with the tried-and-true favorites of live performances, livestock exhibits, rides, fair food and drink, arts and crafts, and the All American ProRodeo. There's a new way of paying for rides and midway food and drink in Magic Money, a RFID chip worn on a band that allows the bearer to pay without cash or tokens, and offers the opportunity to reload with more money.
The ever-popular wiener dog races come back, at 1 p.m. Saturday, while the Special Ranch Rodeo moves to 2 p.m. Oct. 14. The Extraco Banks Kids Zone welcomes a Wild About Monkeys show in its farewell tour, adding it to favorites such as twice-daily mutton bustin', cowboy boot camp, pony rides, stick horse rodeo and pony hop races, and Scott's Crazy Comedy Magic Show.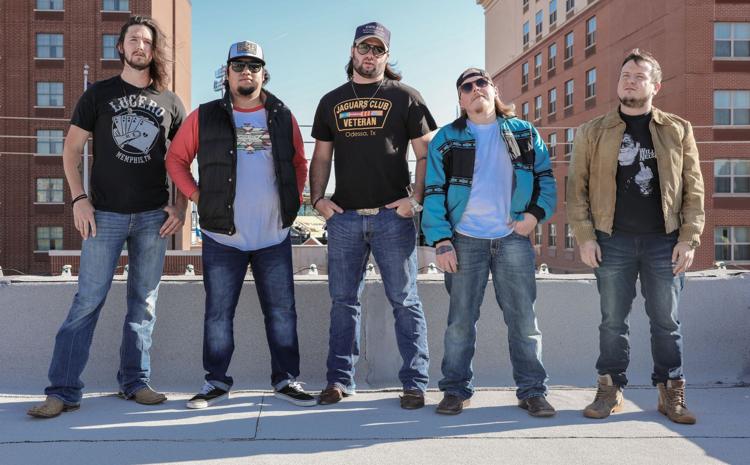 Bowen launches seven nights of music on the Bud Light Music stage, with the Adam Hood Band and La Fe Tejaña rounding out the weekend. Fort Worth country performer Zane Williams starts the second round on Wednesday, filling in for the previously announced Coffee Anderson, who had a conflicting date with the State Fair of Texas. After Williams comes East Texas' Koe Wetzel with Flatland Cavalry, Michael Ray on Oct. 13 and Kyle Park wrapping it up on Oct. 14.
Two of the bands scheduled to play the fair this year were at the Route 91 Harvest Music Festival in Las Vegas where an Oct. 1 shooting killed 59 people. The Josh Abbott Band performed the same evening of the shooting while Michael Ray and his band had played there two days earlier. The Josh Abbott Band cancelled its HOT appearance on Oct. 4 due to the emotional aftermath of the shooting and band equipment impounded in Las Vegas for an FBI investigation. HOT Fair officials secured country/Americana performer Adam Hood and his band, also scheduled to perform Sunday in Waco, to fill in for the Abbott band.
Competitors in this year's rodeo can earn points toward qualifying for the National Rodeo Finals, which fair CEO and President Wes Allison notes usually sharpens the competition. One change for the rodeo this year is a sad one, he added: the loss of long-time rodeo announcer Hadley Barrett, who died in March. Taking his place as lead announcer will be his son-in-law Randy Corley.