Predicting May weather in Waco for the annual Pints in the Park is a gambler's game, but the remaining elements of Saturday's edition — Texas barbecue, beer and live honky-tonk music — surely rate as a Texas trifecta.
The fourth annual Pints in the Park, a fundraiser for the city's Brazos Nights free concert series, will hold court at Brazos Park East with barbecue from eight Texas restaurants and pitmasters; 22 beers and ales, many from Texas breweries; music from Waco Americana singer-songwriter Thomas Csorba and Austin honky-tonker Dale Watson; backyard games and more.
The event offers more barbecue and beer providers than past years and for a slightly cheaper ticket. The latter tweak is intended to boost attendance up from previous crowds of some 500 to 700 people, attendance affected the last two years by fickle rainy weather, said Jonathan Cook, the city's community promotions specialist.
"We keep trying to build on what we've got . . . We're trying to hit that magic number of what people are willing to pay for what they get," said Cook.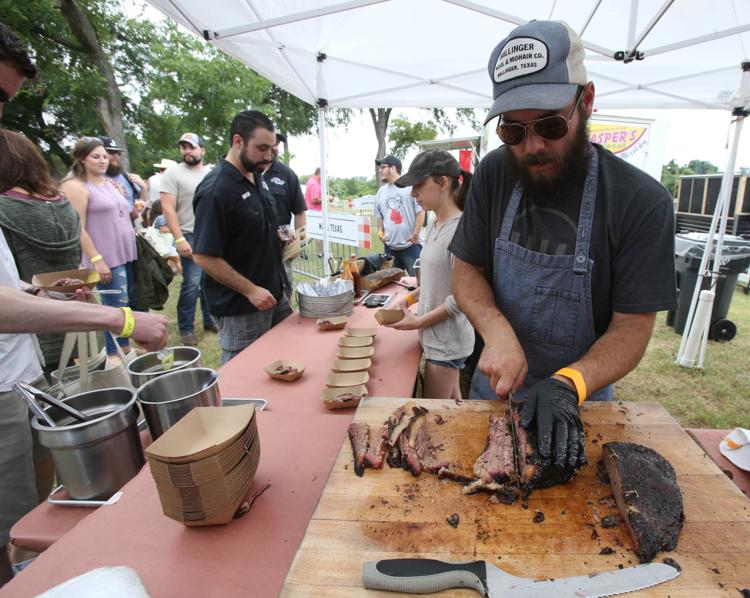 The barbecue lineup is Texas-centric and heavy on brisket, ribs and sausage. Returning are Micklethwait Craft Meats from Austin, a Texas Monthly Top 10 barbecue selection; Schmidt Family Barbecue (Austin, by way of Lockhart's Kreuz Market); and Del Norte Tacos (Godley). Central Texas is represented by Waco's Guess Family Barbecue and Honky Tonk Kid Barbecue, plus Whitney's Flores Barbecue.
Newcomers this year are Waco's Helberg Barbecue and Robert Sierra Barbecue (San Marcos).
Nearly two dozen craft beers will be on hand for sampling and drinking, selected by Ben E. Keith Beverages and Dancing Bear Pub. Dancing Bear owner Paxton Dove said among the beers and ales offered are ones suitable for hot weather — wheat hefeweizens, Czech- and German-style pilsners, IPAs and blonde ales, to name a few. Others represent current trends in sour beers, such as an unfiltered New England Style IPA with citrus flavors, he said.
Dove said local appreciation of craft beers has grown in the 11 years he's managed Dancing Bear Pub, with two breweries now in Waco. Waco's Bare Arms Brewing and Brotherwell breweries will have their beers at the Saturday event.
Only the pub's Texas Craft Beer Festival brings more craft brews and specialties to Waco in a single day than Pints in the Park, said Dove, who also selects beers for that event. This year's beer festival, in its ninth year, featured selections from 32 breweries.
Providing the music for the day is Waco singer-songwriter Thomas Csorba, who recently won Southwest Airlines' "On The Rise To Luck Reunion" competition for up-and-coming musicians.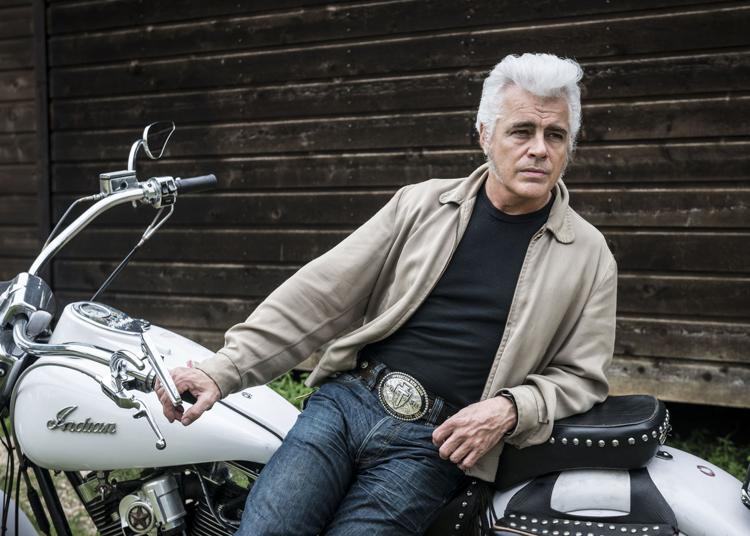 Headlining the festival is veteran Austin honky-tonker Dale Watson, whose distinctive mix of honky-tonk shuffles, rock and Bakersfield country — "Ameripolitan honky-tonk," as he calls it — plus a near-white pompadour make him one of the state's iconic musicians. It's a return visit to Waco for Watson, who keeps busy touring across the state with his Lone Stars band, punctuated with standing gigs at Austin's The Continental Club.
A $35 general admission beer and barbecue ticket entitles the holder to barbecue samples as long as supplies last and a beer-sampling card good for 12 two-ounce pours. Additional cards can be purchased at the event and canned beer also will be sold for $5 a can.
Ticket holders also can buy food from food trucks on the site and after 5 p.m. vendors will sell their remaining barbecue.
While those wanting to sample beers must be at least 21 years old, Cook said the outdoor games, music and non-alcoholic drinks make Pints in the Park a family-friendly event. Games held during the day include tetherball, disc golf, ladder golf and washer board.