A Clifton painter's look at scenes of Western life captured in oil paint and an informative look at print making with examples drawn from Baylor University's Martin Museum of Art open the summer for two Waco art galleries.
Art Center of Waco will show "Selected Works of Mike Irvin," a collection of 28 oil paintings by Clifton artist Mike Irvin, Thursday through Aug. 5. They're the most recent fruit of a second career — and early childhood interest — for Irvin, 76, who began painting seriously in 2000 after retiring from years in commercial and corporate real estate in Dallas.
"I've been drawing all my life, but my career took me in a different direction," Irvin said. "My job had a lot of air travel, and I always had to leave it at the gate, so to speak."
The Oklahoma-born Irvin, who grew up in Corsicana, drew and doodled as he grew up and that love never left. Although he put art to the side after graduating from Baylor University with a business degree to work in commercial real estate for such clients as Exxon, the Henry S. Miller Co. and the Southland Corp., he took the occasional class in painting or drawing on the side.
Oil painting stuck as a preferred medium, thanks to its drying time, which allowed opportunities to go back and improve or correct an image. He and his wife retired to Norse in Bosque County, a move made initially for the area's deer hunting, but one with a serendipitous outcome. "Bruce Greene is a neighbor. He owns one side of the road, and I own the other, so to speak," Irvin explained.
Greene is one of Bosque County's best-known artists, and his friendship opened the door to the area's art talent, such as Martin Grelle, George Hallmark and Tony Eubanks. Irvin's interest in painting and scenes of ranching life, cowboying and Western landscapes found encouragement and, as long as he was willing to take criticism, expert advice.
"It has been a wonderful support system," he said. Irvin's artwork has earned him membership in the American Plains Artists, and he's a frequent exhibitor in juried shows of Southwestern and Western art in Texas and the Southwest. In 2007, he won the People's Choice Award at the Bosque Arts Center's annual Conservatory Art Classic. He's currently represented by Waco's Studio Gallery.
Irvin's Art Center of Waco show covers about three years of paintings, with subjects divided into portraits, landscapes and horses. "The only way I know how to do it is to paint it all," he said.
Martin Museum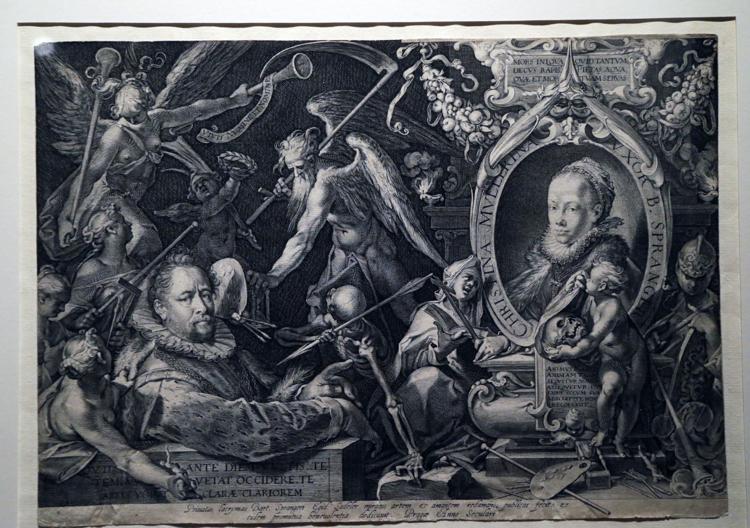 "From Plate to Print: An Introduction to Printmaking," the current exhibit at the Martin Museum of Art, covers a little longer period of time: some 600 years. The Martin Museum pulls from its permanent collection of some 1,300 pieces of art for its summer exhibition and this summer's show focuses on its prints, director Allison Syltie said.
The pieces on display represent six types of printing — relief, engraving, etching, monotype, screening and lithography — with works grouped accordingly. Baylor students Riley Wilson and Tirzah Riley supplemented the museum show by creating examples of each style and video demonstrations of technique for exhibitgoers to view.
The exhibit stretches from pages from the 1493 "Nuremberg Chronicle" by Michael Wolgemut and Wilhelm Pleydenwurff to 20th-century works including Robert Rauschenberg's screenprint "Support," Argentinian modernist Mauricio Lasansky's "Sol y Luna" and the eye-jolting, Op Art color of Richard Anuszkiewicz's "Inward Eye."
The Martin Museum show also features a large John James Audubon aquatint of a Black-billed darter and a lithograph reproduction by his son, John Woodhouse Audubon; Japanese woodcuts by 19th-century artist Utagawa Hiroshige; the vibrantly colored lithograph "American Autumn Fruits" by Frances "Fanny" Flora Bond Palmer, one of Currier & Ives' most popular artists; and a Dutch print of playing cards whose backs detailed characters in the Mississippi Bubble of 1720.
"About half the show hasn't been seen before," she said. "I started pulling things and it was like Christmas."