Visual art fans will see works rarely displayed in public or new to Waco as well as fresh art crafted by school students in two exhibits opening this month.
The works rarely seen come courtesy of Baylor University's Martin Museum of Art, whose annual "Masters From the Martin Museum: Works Fom the Permanent Collection" opened this week, while the fresh art is more than 160 pieces created by Waco Independent School District students and hanging on Art Forum of Waco walls.
The 33-piece Martin Museum show, an annual part of the museum's exhibition season, features works recently acquired by the museum and pieces in its collection that are infrequently seen by the public.
Museum director Allison Syltie said viewers' favorable response to past shows from the permanent collection led her staff to expand this year's exhibition and show more works.
Highlights of this year's showing include the engravings "A Harlot's Progress" by 18th-century English artist William Hogarth, a 1735 six-print series that shows the physical — and moral — decline of M. Hackabout, a country girl, who comes to London and falls into prostitution. Moll's downward spiral eventually leads to misery, shame, prison and death from venereal disease, but Hogarth's audiences likely appreciated the social satire and mocking of contemporary figures in his etchings as much as any moral lesson, education coordinator Jennifer Spry said. "A Harlot's Progress" parallels Hogarth's later male counterpart, "The Rake's Progress," whose main character falls due to gambling, drinking and dissolute living.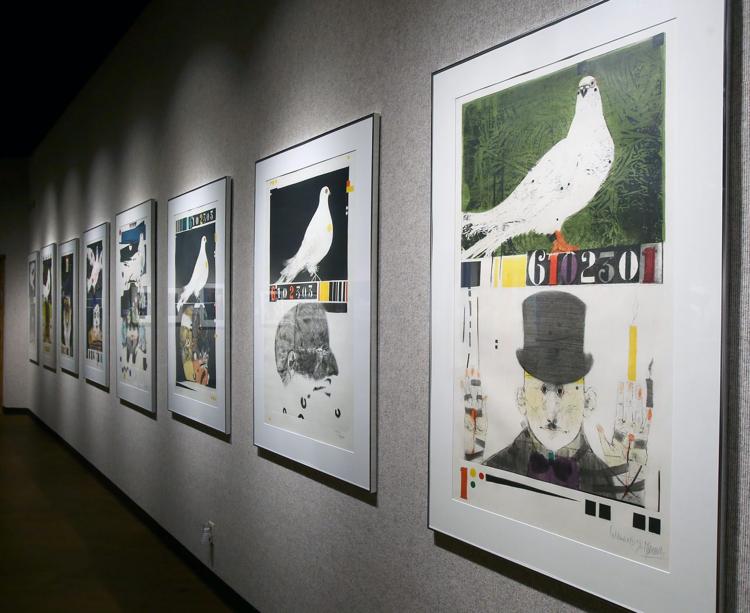 "Masters From the Martin Museum" also features:
• The first Martin Museum exhibition of Mauricio Lasansky's "Kaddish" print series since the eight prints were acquired in 1990. The Argentinian printmaker, son of European Jewish emigres, created his prints mourning the slaughter of Jews in the Holocaust following his acclaimed 1960s pencil series "The Nazi Drawings."
Each "Kaddish" work contains a face, hands, a dove and a seven-digit number that not only suggests the numbers tattooed on those sent to Nazi concentration camps, but the millions killed in the Holocaust.
• Three paintings — "Subway," "Place St. Michel" and "Woman Performing on Stage" — by Spanish artist Edouard-Leon Cortes. The paintings sample the museum's larger holdings of 35 Cortes paintings, several of which are normally displayed in President Ken Starr's office and Baylor's Allbritton House.
• Paintings by American artist Paul Maxwell, on Martin Museum display for the first time, that demonstrate his patented technique of stencil casting.
• A tiny Roman tear vase, roughly 6 inches long, dating from the fourth-century BCE. The vase, a part of Roman funeral customs, was donated to the museum by University of Texas at Austin professor emeritus Paul Hatgil.
• "Nude Study," a lithograph by Texas artist Charles Umlauf, father of retired Baylor art professor Karl Umlauf.
• 19th-century Belgian painter Francois Etienne Musin's large seascape "Shipwreck."
The highlighted works join other paintings and sculptures shown in previous Martin exhibitions. One grouping in the show makes neighbors of lithographs by Salvador Dali, Joan Miro and Marc Chagall.
Another puts together works by 20th-century black artists Eldzier Cortor and Romare Bearden, Cortor's 1978 etching "Dance" next to Bearden's lithograph "The Open Door" and silk-screen print "Tidings."
"Masters From the Martin Museum" will be on display through July 24.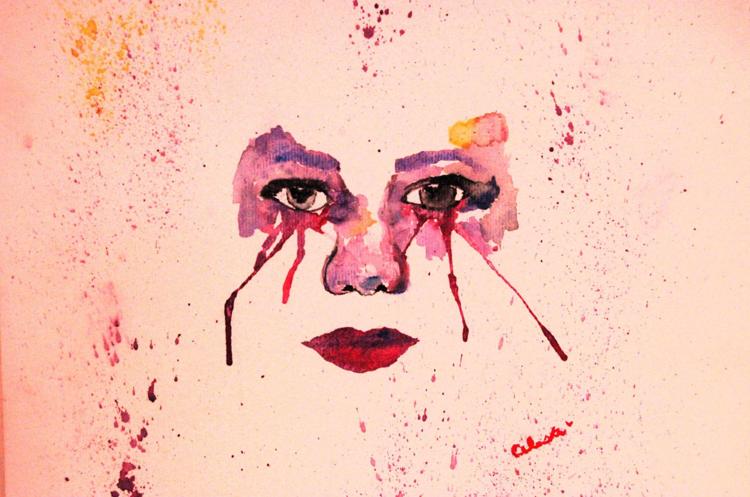 At the Art Forum of Waco, more than 160 drawings, paintings, sketches and sculpture from Waco ISD students are on display through May 30. The fourth annual juried student art show features work created by elementary, middle and high school students.
The forum's galleries and hallways show student creativity and imagination on a range of school levels and abilities. Winning blue ribbons for their works were Waco High School junior Bryan Lopez for "Reflection of Construction," Tennyson Middle School eighth-grader Aysia Daniels for "Why Are All the Males Colorful" and an untitled work by Mountainview Elementary School fourth-grader Santino Gonzales.
Other McLennan County high school artists have their work on display this month at the Art Center of Waco, where the "Top Young Artists" show continues its exhibition through May 28.