Waco artists know it's too hard to make a living limited to the local market, so it shouldn't come as a surprise when they win attention for their work in places other than the 254.
Doing just that are three Waco painters whose work will be seen by audiences in Austin, Georgetown and Rockport
Fantasy artist Rocky Kelley (http://rockykelley.com/), one of five artists-in-residence at the Creative Art Studio and Theater in downtown Waco, will be the guest artist at the ArmadilloCon 37 (http://2015.armadillocon.org/), an annual fantasy/sci-fi convention held in Austin. He's one of six featured guests for this year's convention, which runs Friday through Sunday, July 24-26, at the Omni Southpark Hotel.
Kelley will participate in Friday's opening ceremonies, several panel discussions and a 1 p.m. Sunday game of Pictionary with other fantasy artists. I also noticed two Waco writers in the convention lineup, horror/fantasy/religion writer Matt Cardin (http://www.mattcardin.com/index.html ) and crime fiction writer Michael Bracken (http://www.crimefictionwriter.com/).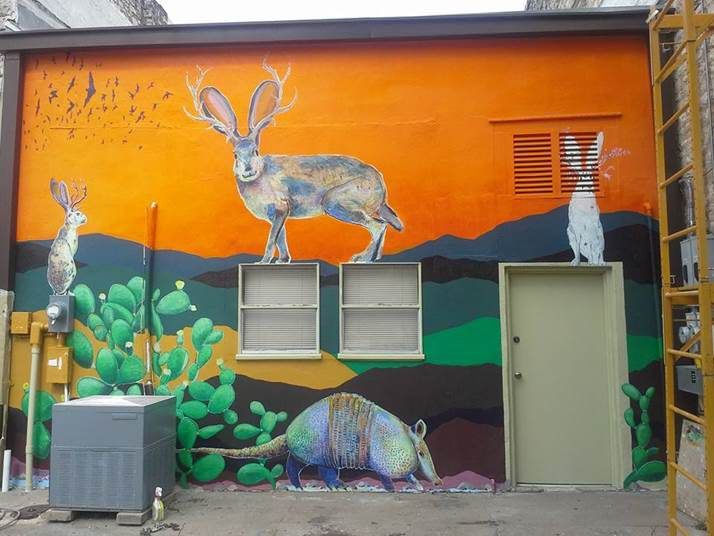 Winning outside recognition nearby this summer is Joseph Magnano (http://josephmagnano.com/), who has some works in Waco's Studio Gallery. Magnano recently completed a mural commissioned by Georgetown on the back wall of a business on the city square. It's an eye-catcher, with a jackalope and cacti on a field of orange.
Farther south, Waco native Chance Yarbrough (http://bit.ly/1Mlta5v ) has been named the 2015 Rockport Art Festival Poster Artist by the Rockport Center for the Arts. Yarbrough, a McLennan Community College graduate in art who lives with his wife in Houston, concentrates on outdoor sporting art, detailed scenes of game fish and wildlife in their habitat.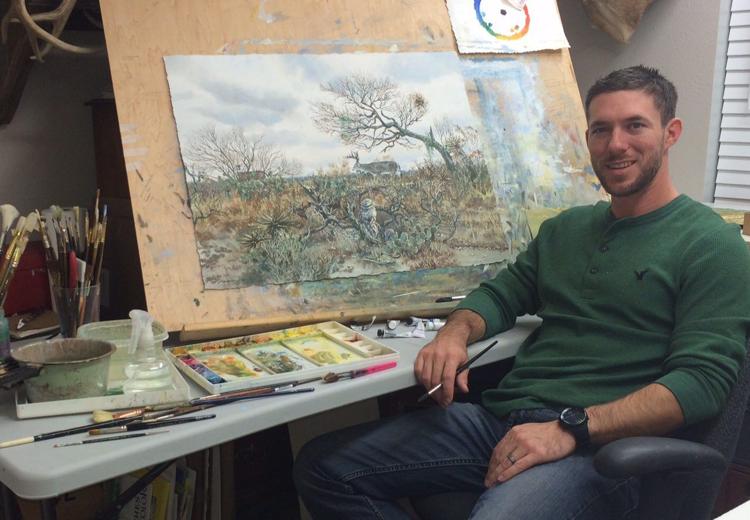 His watercolor "Fence Lake Frenzy" was chosen as this year's poster image. The festival took place earlier this month, but Yarbrough's solo exhibition at the center runs through Aug. 1 if you happen to be in the area.